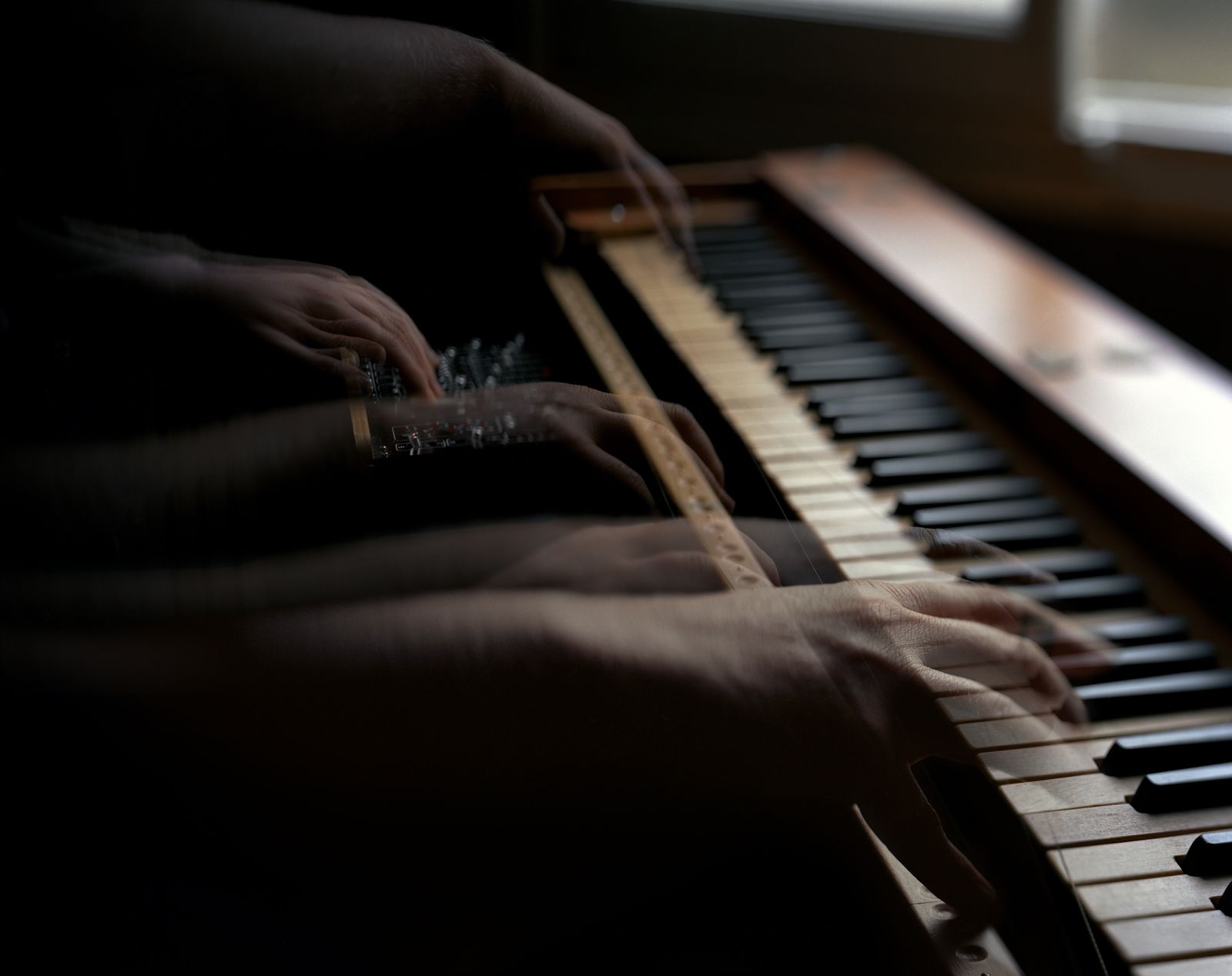 Pigment print
37,4 x 47,2 in
© Laurent Montaron
Enquiries about work INV Nbr. LM2016001
Exhibition:
- Partition du silence, Galerie Anne-Sarah Bénichou, 05th november- 23 december 2016, Paris, France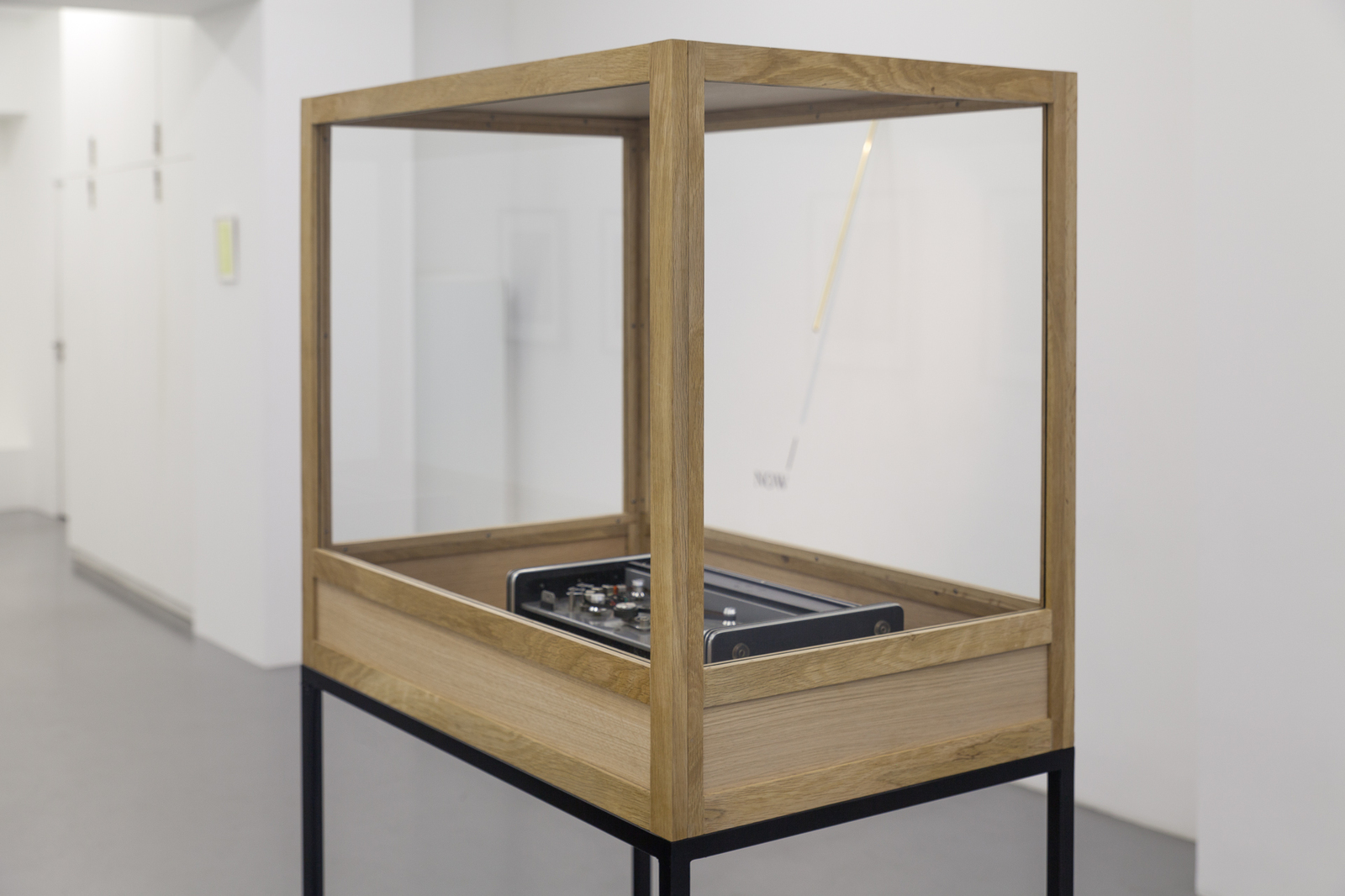 Evans Nova 400 tape echo, oak, steel, glass, and adhesive tape
Enquiries about work INV Nbr. LM20017001
Exhibitions:
- Laurent Montaron, Les Moulins de Paillard, Contemporary Art Center, Poncé sur le Loir, France, 2018
- Entre deux infinis, Galerie Anne-Sarah Bénichou, Paris, France, 2017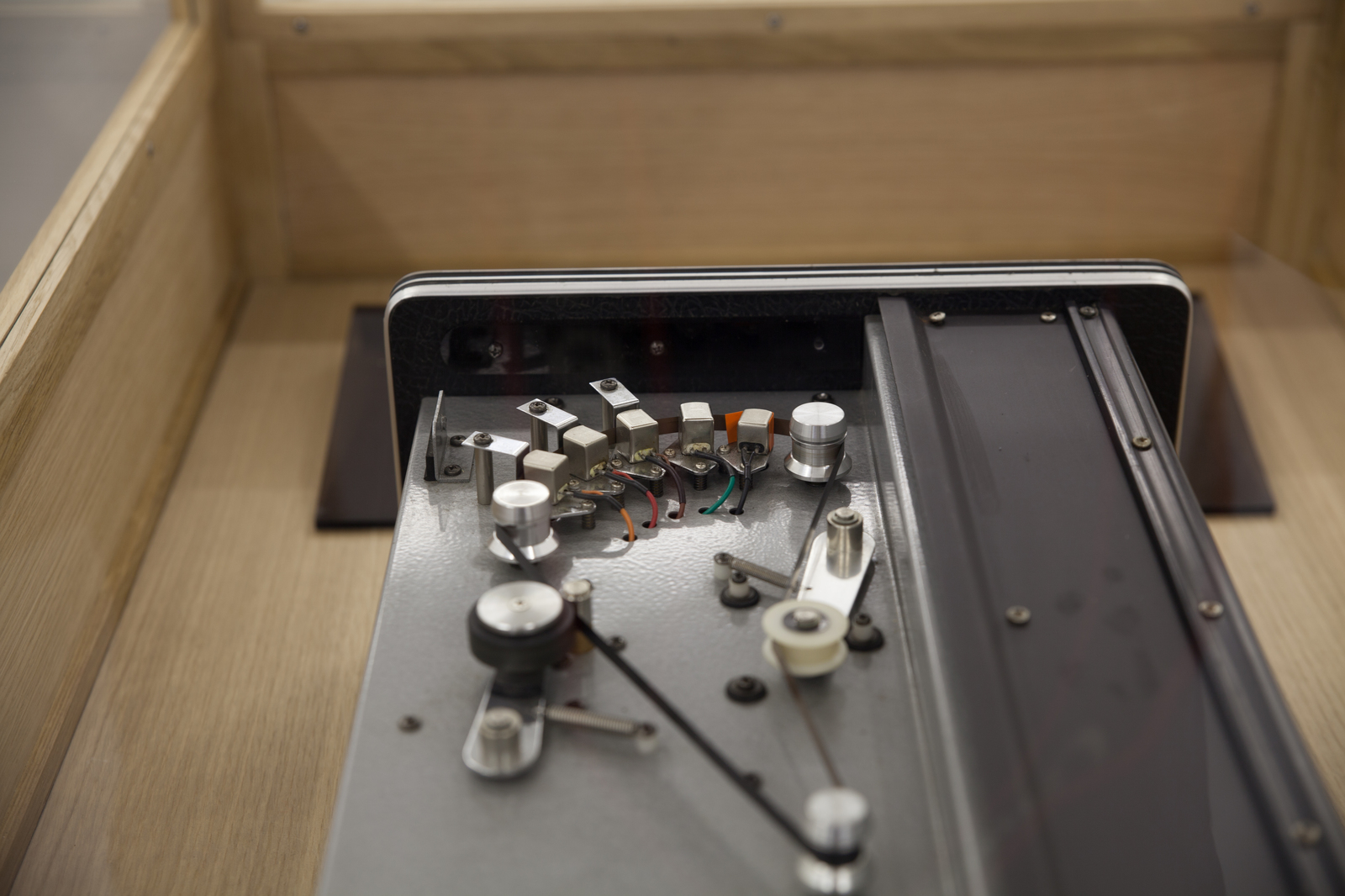 Evans Nova 400 tape echo, oak, steel, glass, and adhesive tape
Enquiries about work INV Nbr. LM20017001
Exhibitions:
- Laurent Montaron, Les Moulins de Paillard, Contemporary Art Center, Poncé sur le Loir, France, 2018
- Entre deux infinis, Galerie Anne-Sarah Bénichou, Paris, France, 2017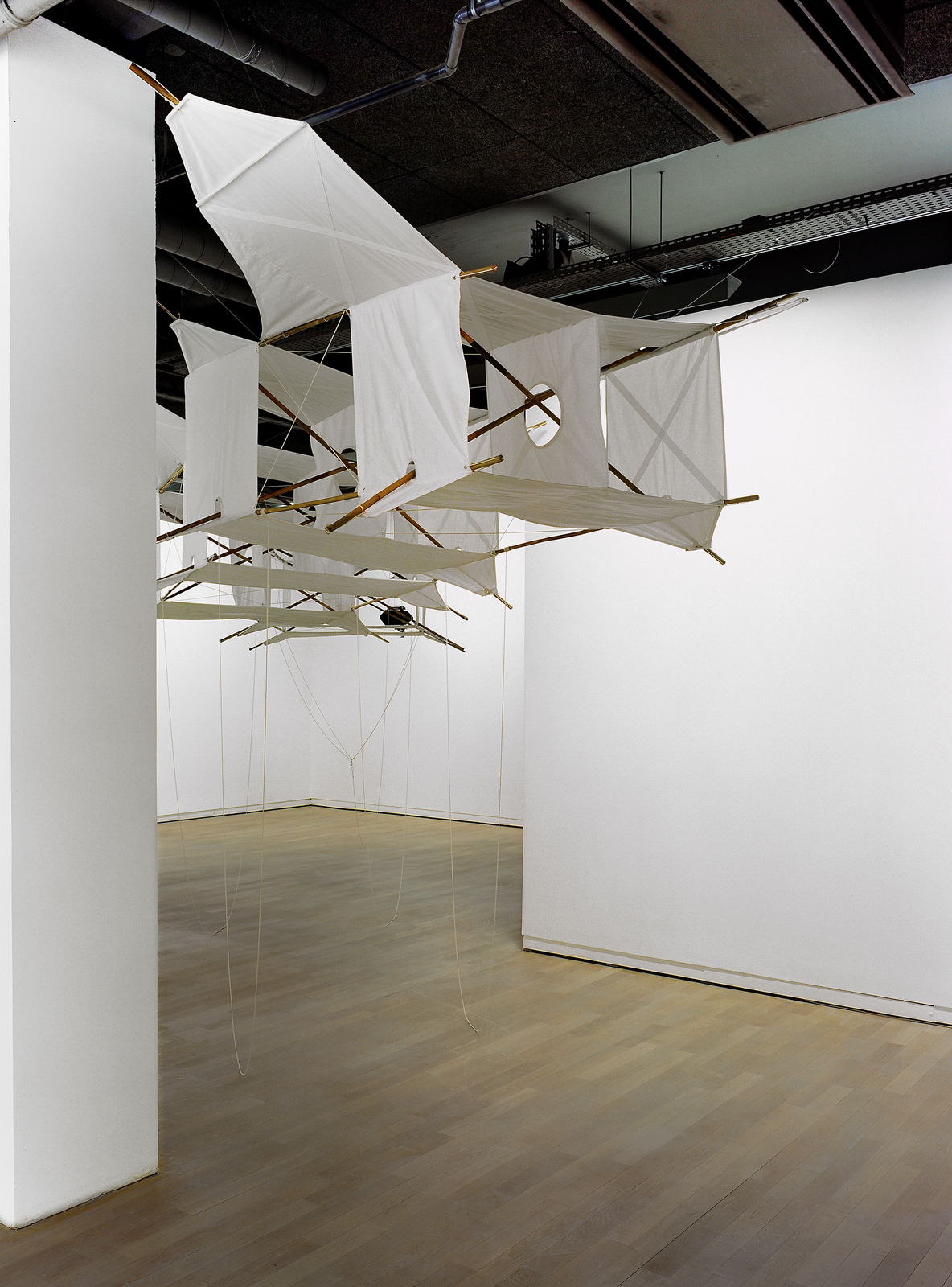 Train de cerfs-volants Saconney
, 2016
Bamboo, Cotton fabric , cord, 4x5 large format film camera
each kite: 122 x 71 x 39 inches
© André Morin
Enquiries about work INV Nbr. LM2016002
Exhibition:
Dioramas, Fondation d'entreprise Ricard, Paris, France, November 14 - January 7, 2017
Train de cerfs-volants Saconney
, 2016
Bamboo, Cotton fabric , cord, 4x5 large format film camera
each kite: 122 x 71 x 39 inches
© André Morin
Enquiries about work INV Nbr. LM2016002
Exhibition:
Dioramas, Fondation d'entreprise Ricard, Paris, France, November 14 - January 7, 2017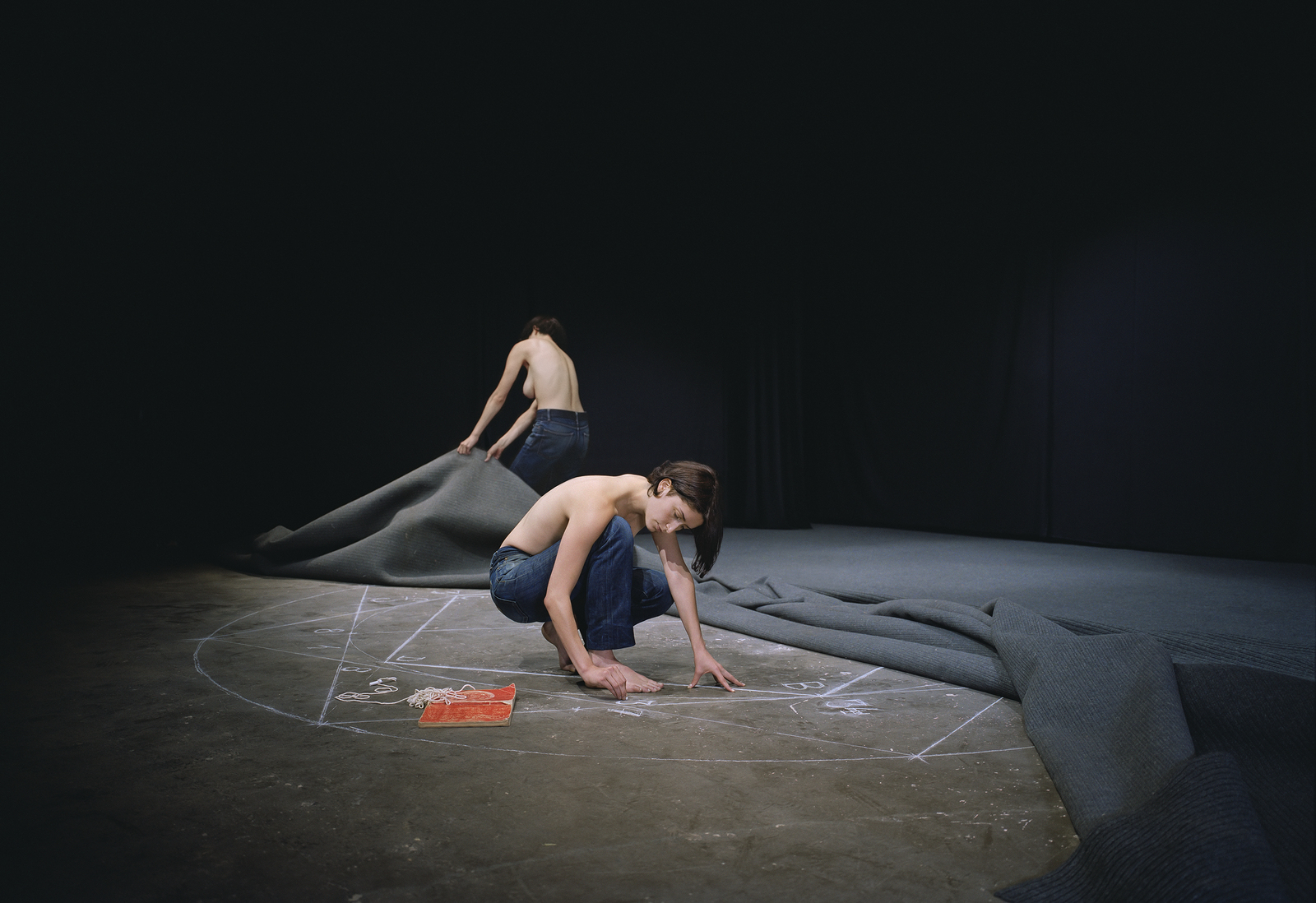 Figure pentagonale 1
, 2016
Série de photographies
Color photograph
63 x 43 inches
Enquiries about work INV Nbr. LM2016003
Exhibition:
- Dioramas, Fondation d'entreprise Ricard, Paris, France, November 14 -January 7, 2017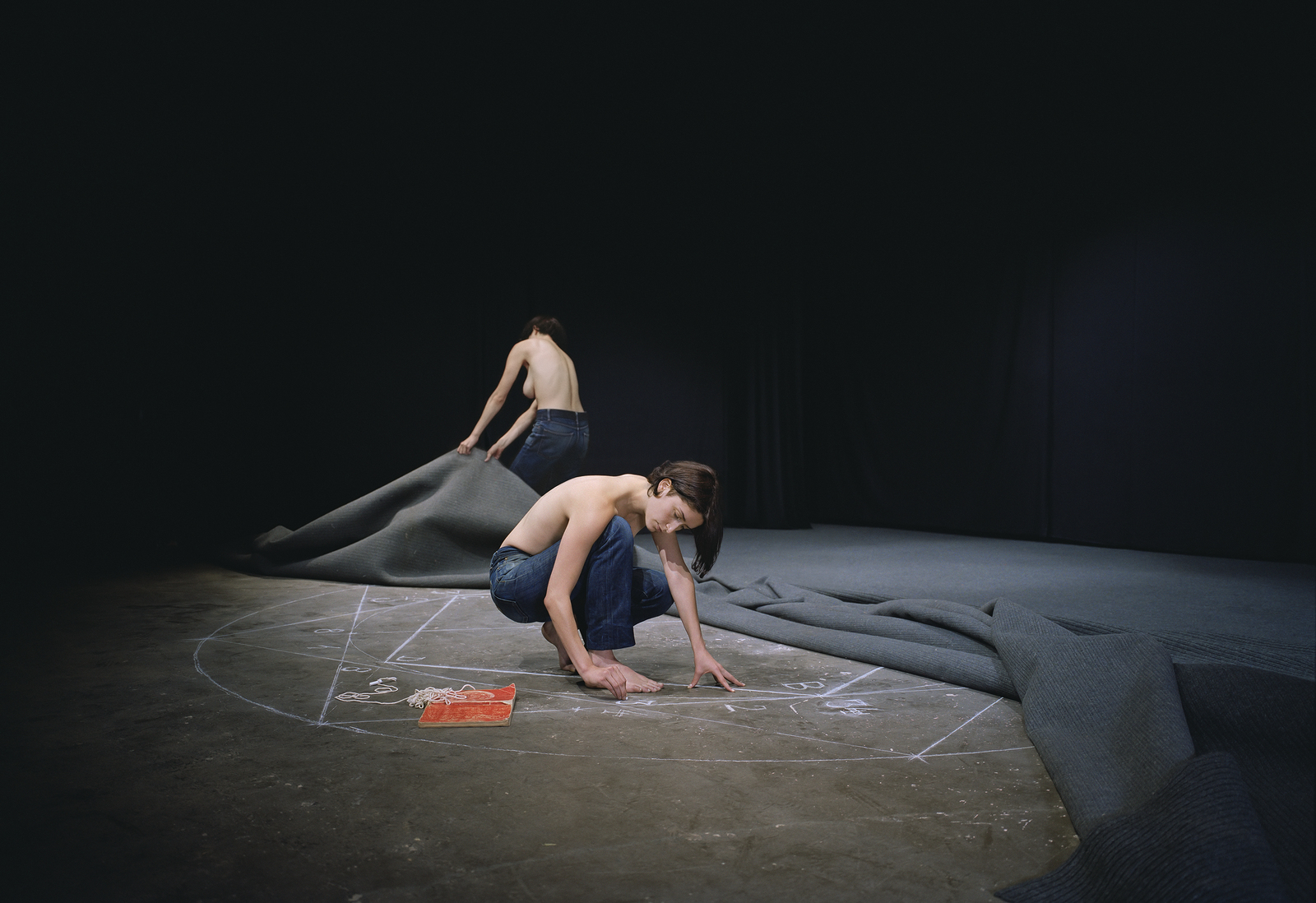 Figure pentagonale 3
, 2016
Série de photographies
Color photograph
63 x 43 inches
Enquiries about work INV Nbr. 2016004
Exhibition:
- Dioramas, Fondation d'entreprise Ricard, Paris, France, November 14 -January 7, 2017
La réciprocité du récit
, 2016
Film Super 16, 21 mn, 1.66:1
23'
Enquiries about work INV Nbr. LM2016005
Exhibition:
Dioramas, Fondation d'entreprise Ricard, Paris, France, November 14 - January 7, 2017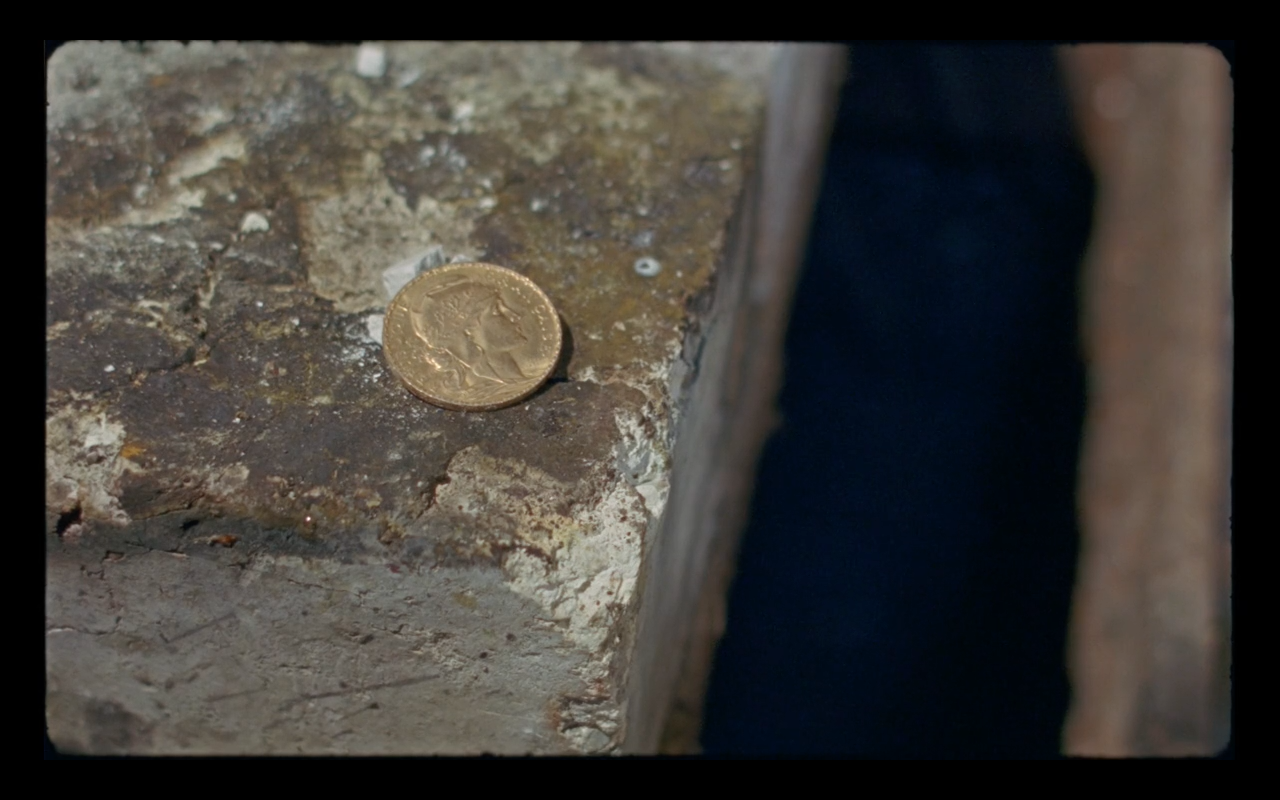 La réciprocité du récit
, 2016
Film Super 16, 21 mn, 1.66:1
23'
Enquiries about work INV Nbr. LM2016005
Exhibition:
Dioramas, Fondation d'entreprise Ricard, Paris, France, November 14 - January 7, 2017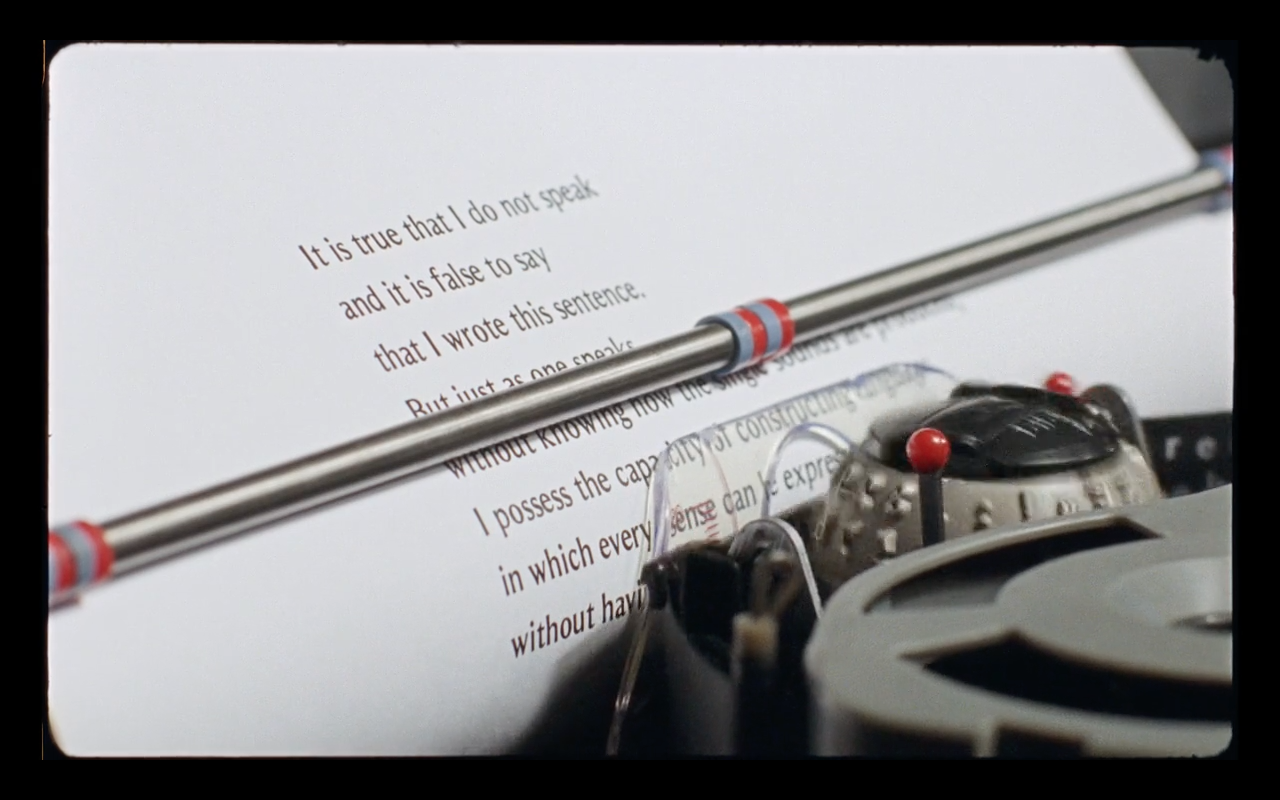 La réciprocité du récit
, 2016
Film Super 16, 21 mn, 1.66:1
23'
Enquiries about work INV Nbr. LM2016005
Exhibition:
Dioramas, Fondation d'entreprise Ricard, Paris, France, November 14 - January 7, 2017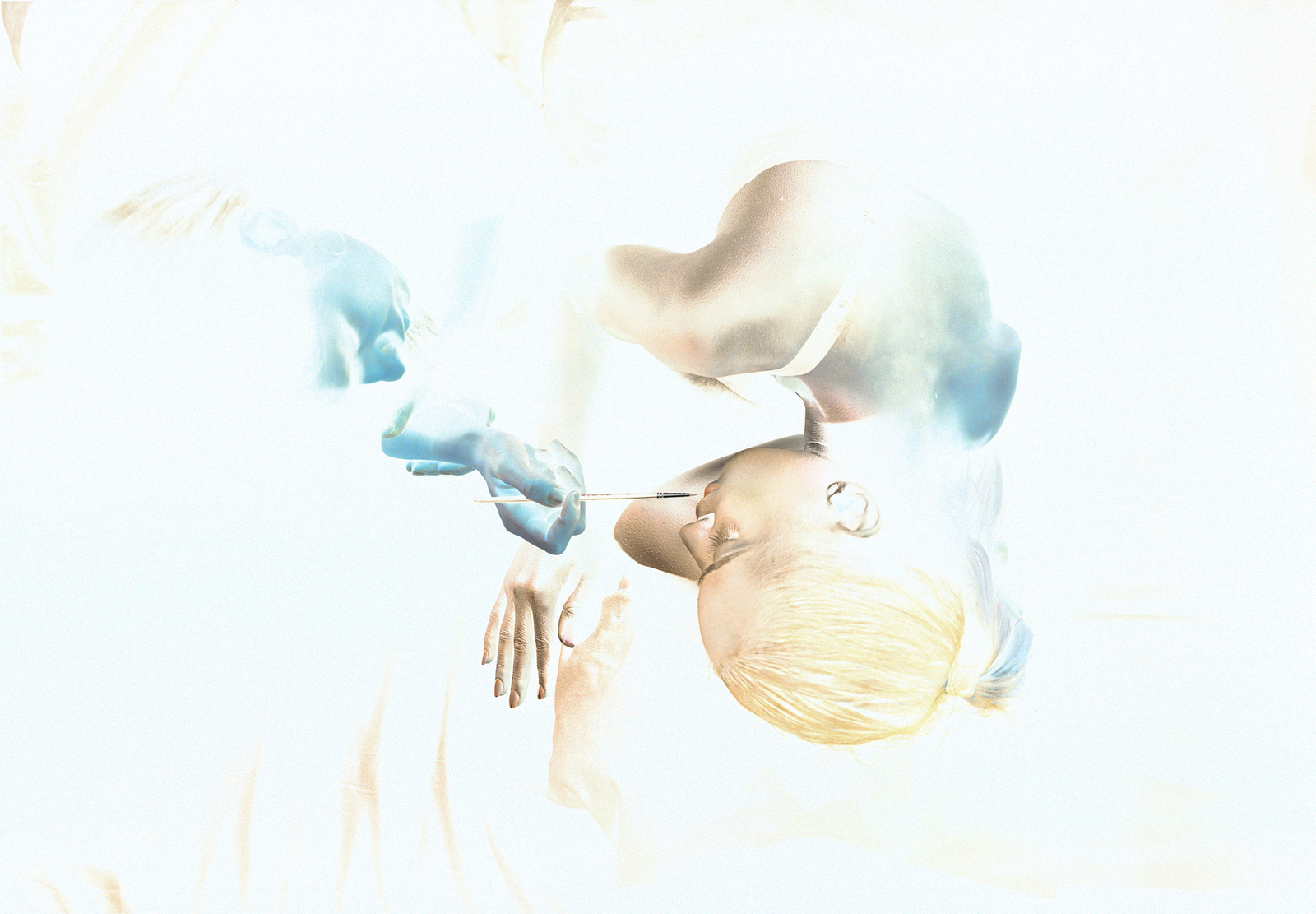 Inkjet print on cotton rag paper
71 x 50 cm
Enquiries about work INV Nbr. LM2015001
C41 is a photography inspired by the work done on the film of Henri-Georges Clouzot L'Enfer. In the film, one the two main character Serge Reggiani is drowning in a morbid jealousy delirium. For some scenes, Clouzot decides to use make up to render his hallucinations, therefore Romy Schneider appear on some scene with a make up inverted, with blue-green lips, which would have been used as an inverted color scene. The film has never been finished as Clouzot died before its end. This photography is using the process from the makeup to the inversion. The complementary colors inverted shows the face of the character in the right color as the all over parts are seen as negative.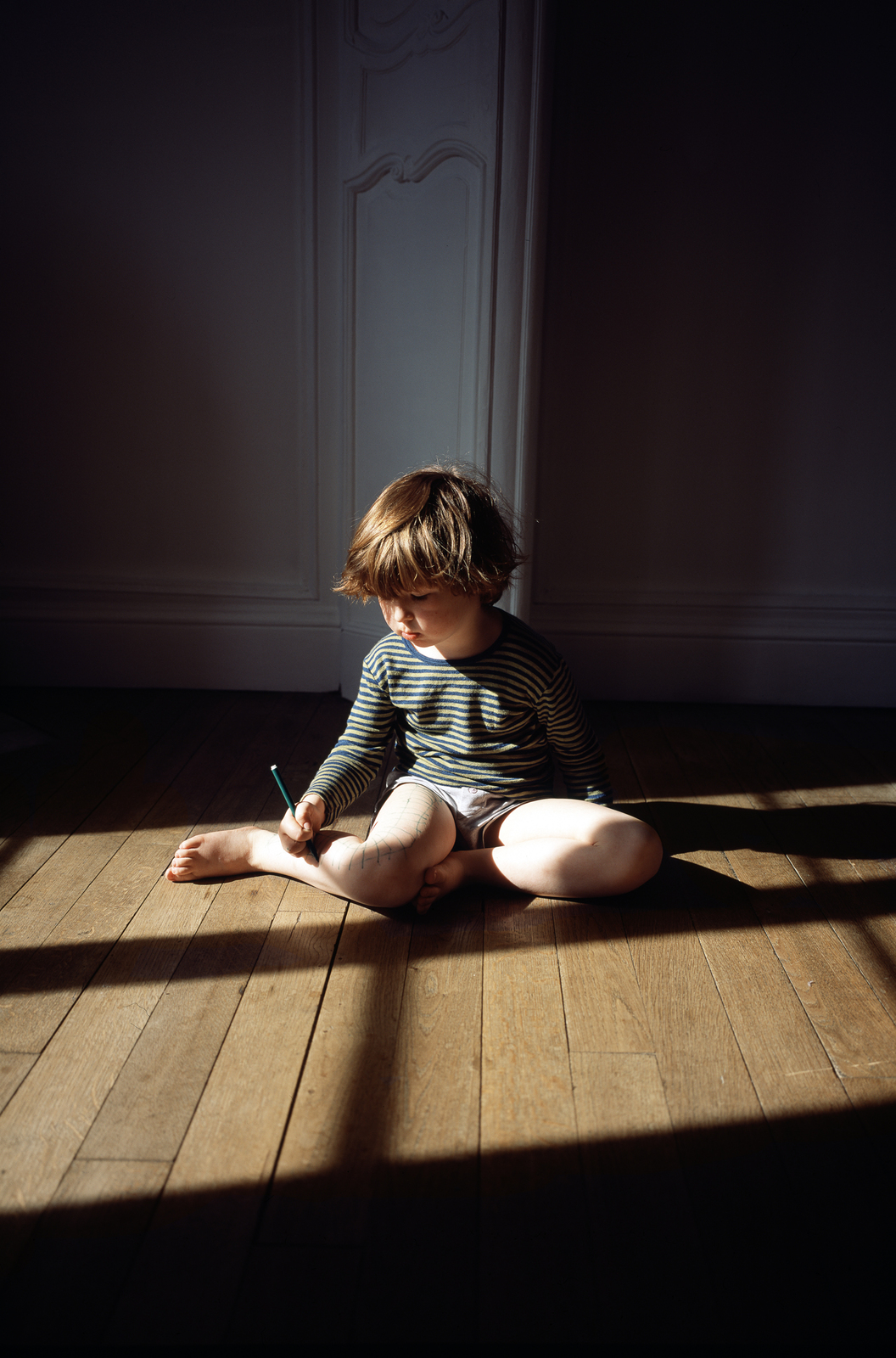 Inkjet print on cotton rag paper
63 x 41 inches
Enquiries about work INV Nbr. LM2014001
Kalender is a color photography showing a kid drawing on his leg a mnemotechnic scale of time, the image underlines the place of the analogy in the constitution of the memory.
Laurent Montaron (b. 1972, lives and works in Paris) is an interdisciplinary artist working across film, photography, installation, sound and performance. His works draw from the history of technology to examine systems of belief, investigating the ways in which innovations have continually given rise to new ways of observing and understanding the world. Through his critical invistigations of the media and tools that shape our representations, his work lays bare the paradoxes that accompany our awarness of modernity.
He has participated in numerous exhibitions internationally including: EPPUR SI MUOVE, MUDAM, Luxembourg, 2015; You imagine what you desire, 19th Biennale of Sydney, 2014; The Encyclopedic Palace, 55th Venice Biennale, 2013; Open End- Goetz Collection, Haus der Kunst, Munich, Lost in LA, Los Angeles Municipal Art Gallery, Barnsdall Art Park, Los Angeles, all 2012.