Le parti pris des nuages
Galerie Anne-Sarah Bénichou
20th May - 13th July 2017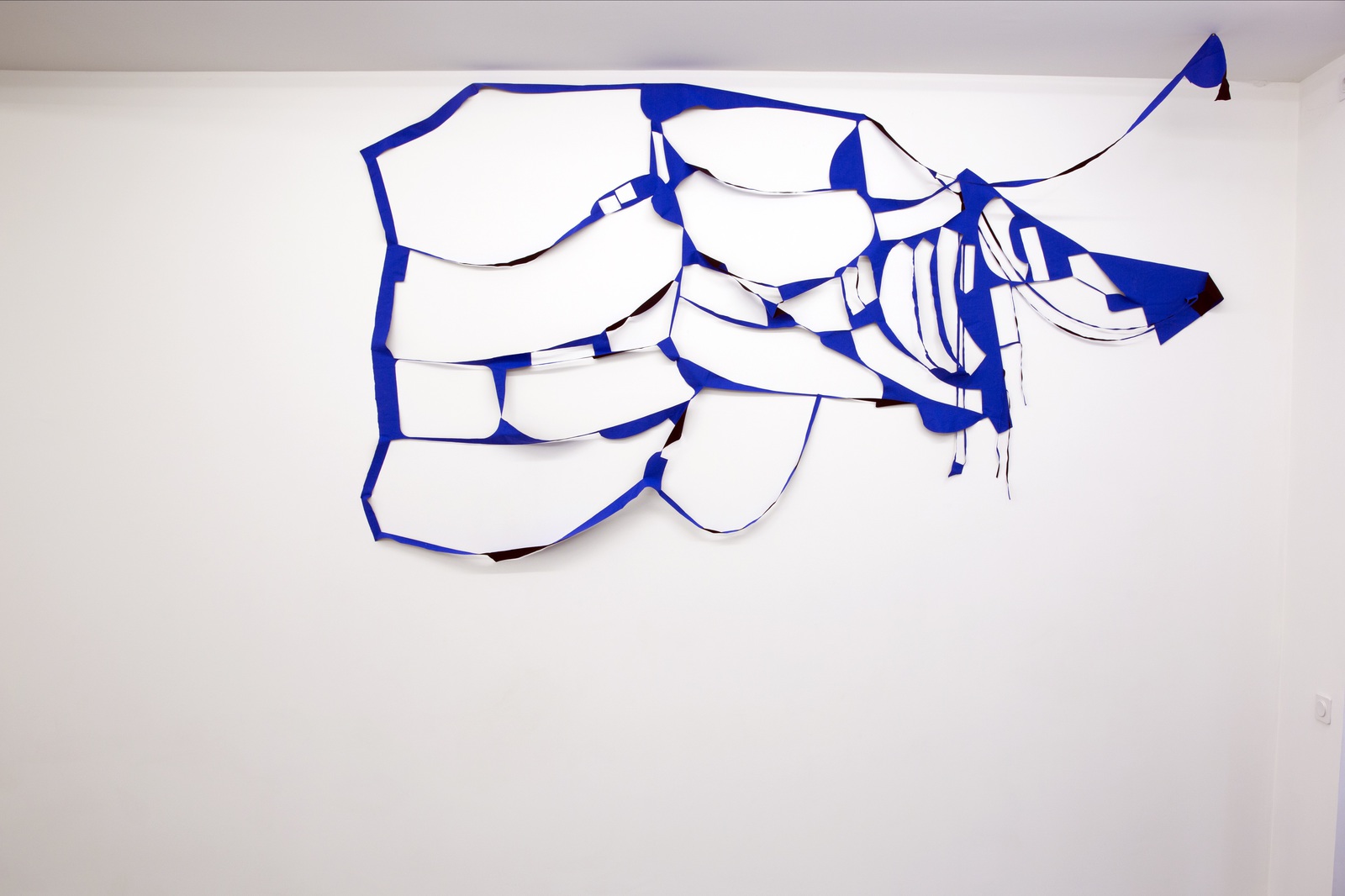 Marion Baruch
Cloud- Chapeau volant
, 2017
Cloud
Fabric
69 x 112, 5 inches
Enquiries about work INV Nbr. MB2017003
Exhibitions:
- L'Atlas des nuages, Fondation François Schneider, Watwiller, France, 2018
- Le parti pris des nuages, Marion Baruch, Galerie Anne-Sarah Bénichou, Paris, France, 2017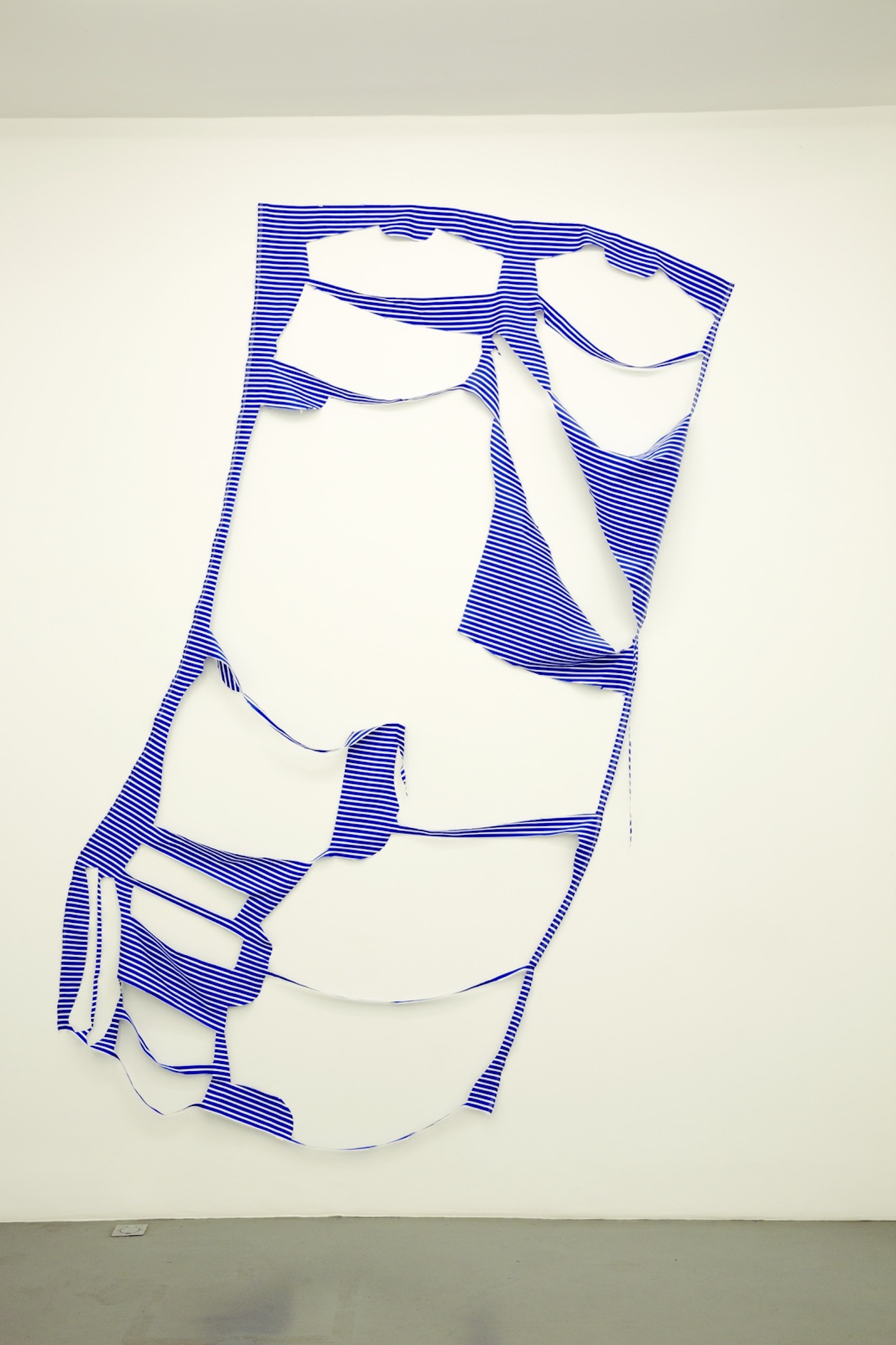 Marion Baruch
Cloud- La sandale de Socrate
, 2017
Cloud
Fabric
101,5 x 81 inches
Enquiries about work INV Nbr. MB2017004
Exhibition:
- Le parti pris des nuages, Marion Baruch, Galerie Anne-Sarah Bénichou, Paris, France, 21st May- 13th July 2017
Marion Baruch
Fabric- 8 layers
55 x 42 inches
Enquiries about work INV Nbr. MB2017001
Exhibition:
- Le parti pris des nuages, Marion Baruch, Galerie Anne-Sarah Bénichou, Paris, France, 21st May- 13th July 2017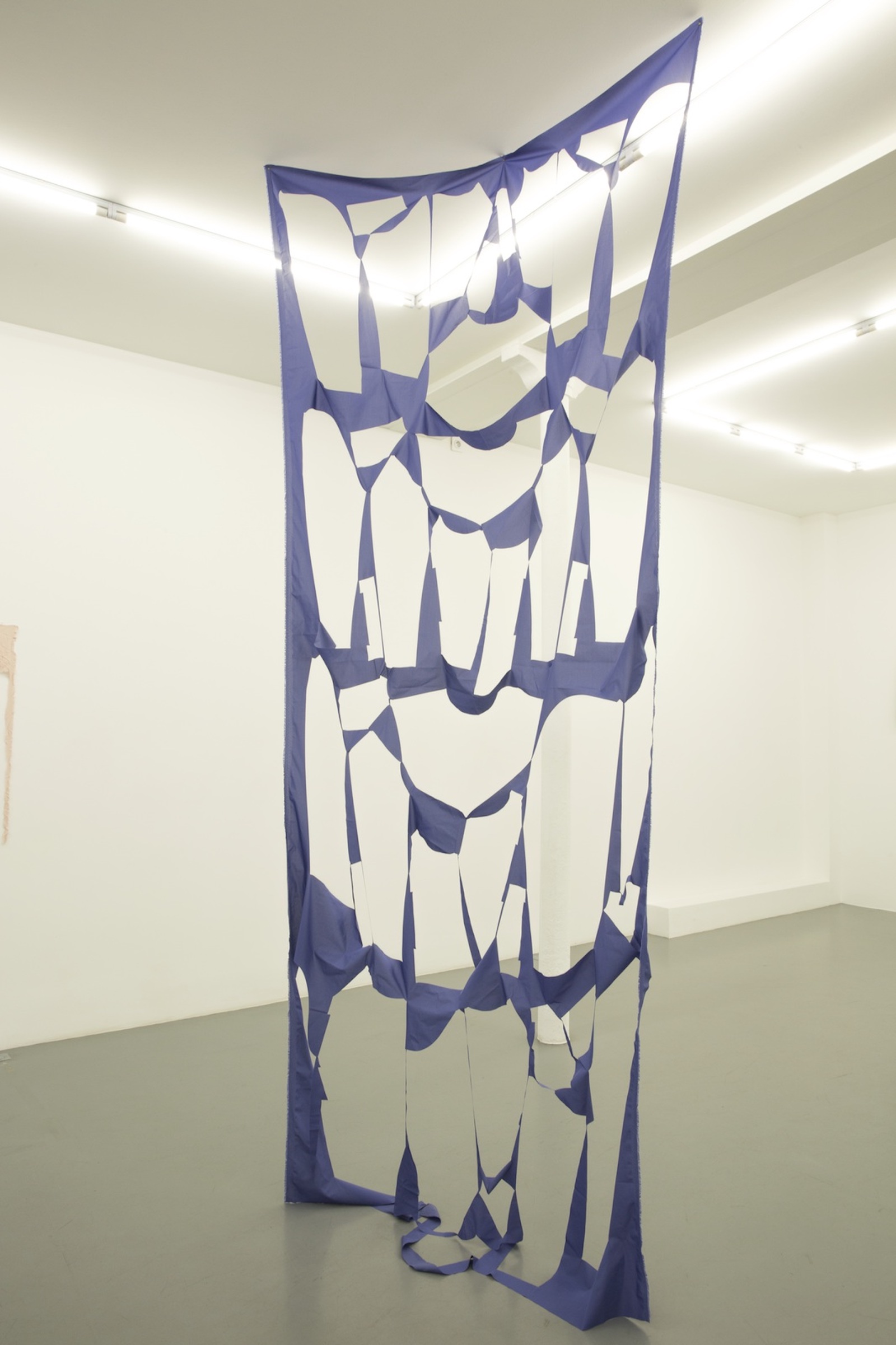 Marion Baruch
Fabric
126 x 61 inches
Enquiries about work INV Nbr. MB2017011
Exhibition:
- Le parti pris des nuages, Marion Baruch, Galerie Anne-Sarah Bénichou, Paris, France, 20 May- 13th July 2017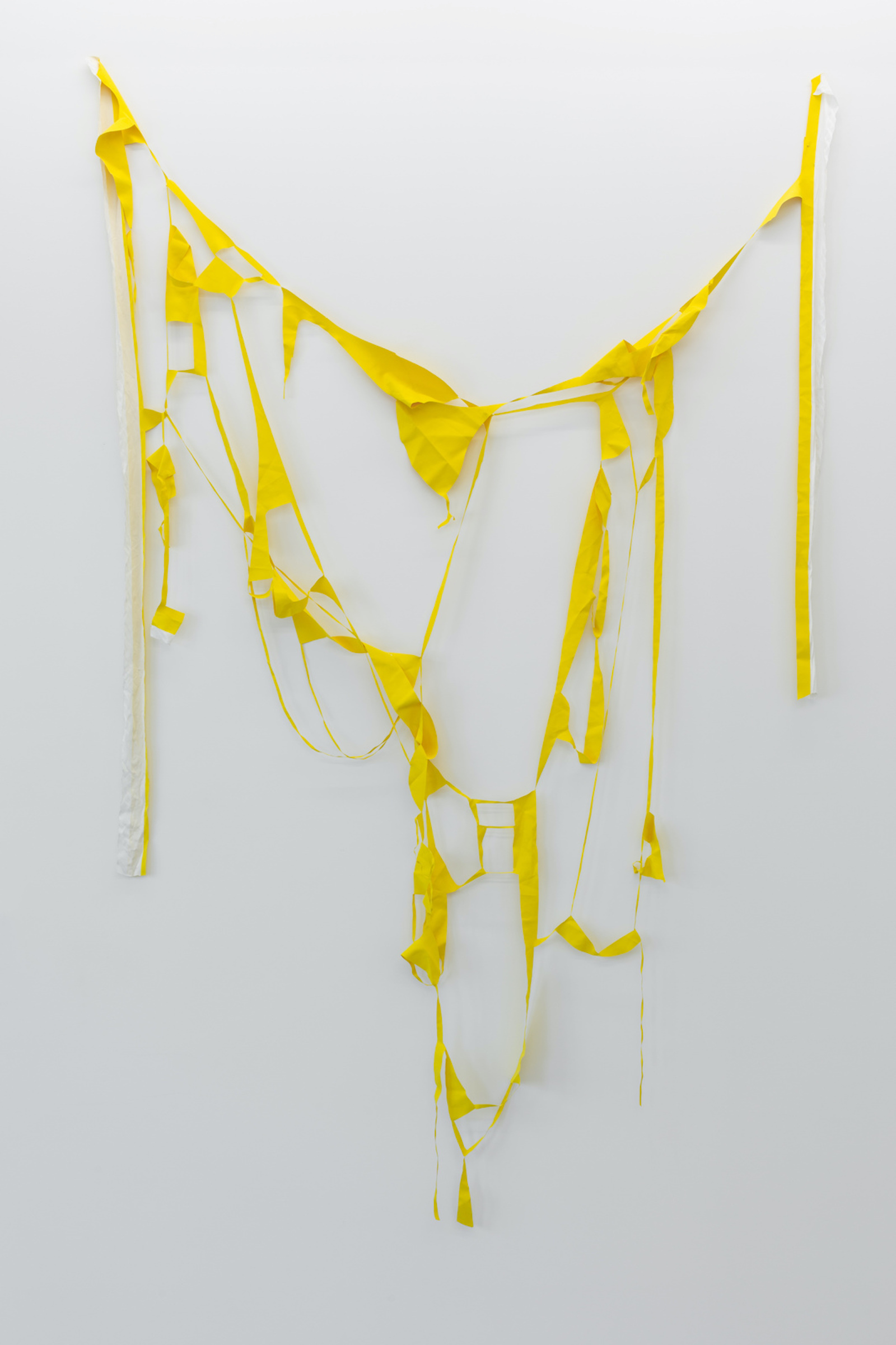 Marion Baruch
Fabric
94,5 x 59,5 inches
Crédit photo Alexander Hana
Enquiries about work INV Nbr. MB2016001
Exhibitions:
- Le parti pris des nuages, Marion Baruch, Galerie Anne-Sarah Bénichou, Paris, France, 20 May- 13th July 2017
- Eingang, In & Out, Up & Down, Durch und Durch, Galerie BolteLang, Commissariat : Noah Stolz,Zurich, Switzerland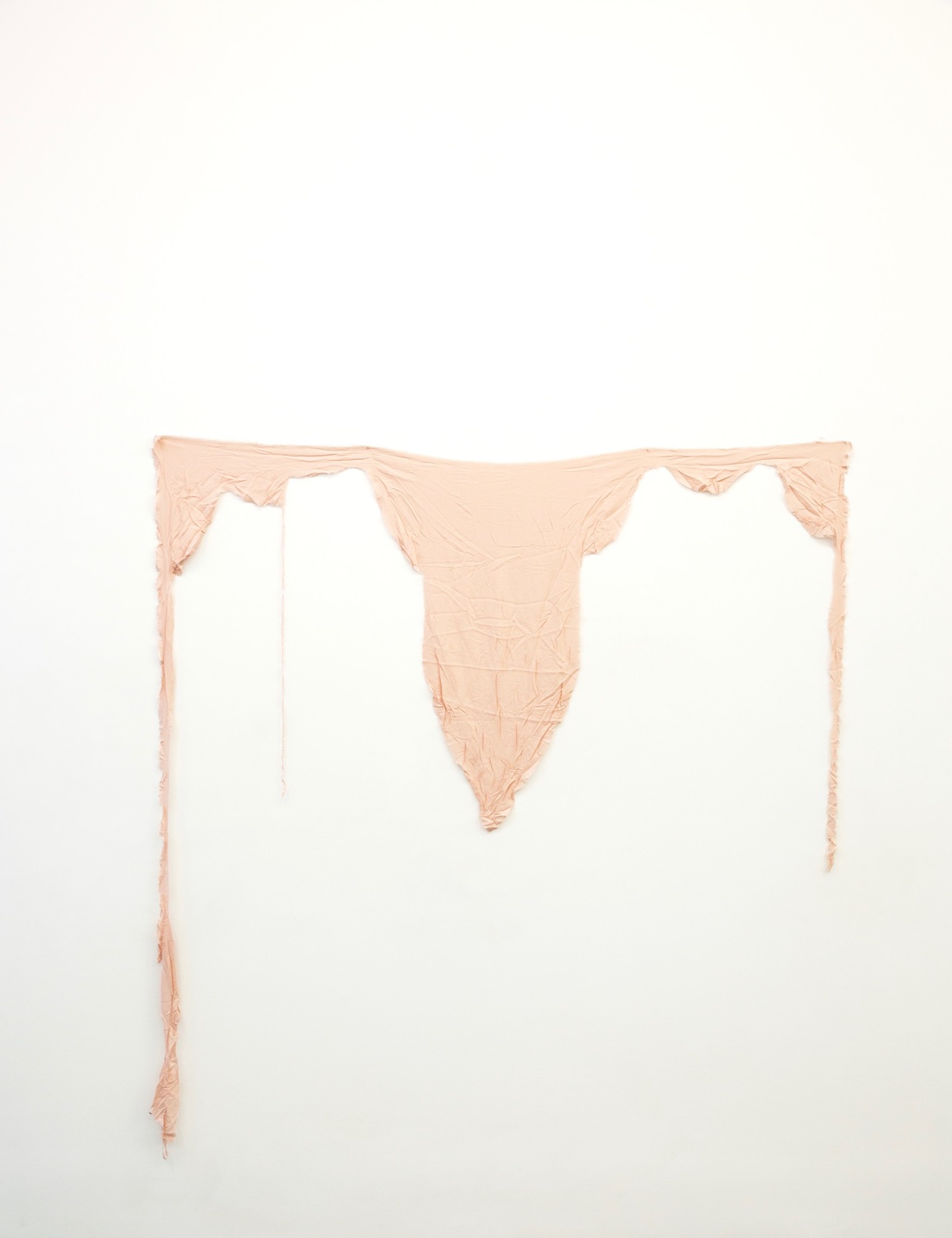 Marion Baruch
Série Lambeaux
Fabric
57 x 57 inches
Enquiries about work INV Nbr. MB2017010
Exhibition:
- Le parti pris des nuages, Marion Baruch, Galerie Anne-Sarah Bénichou, Paris, France, 20 May- 13th July 2017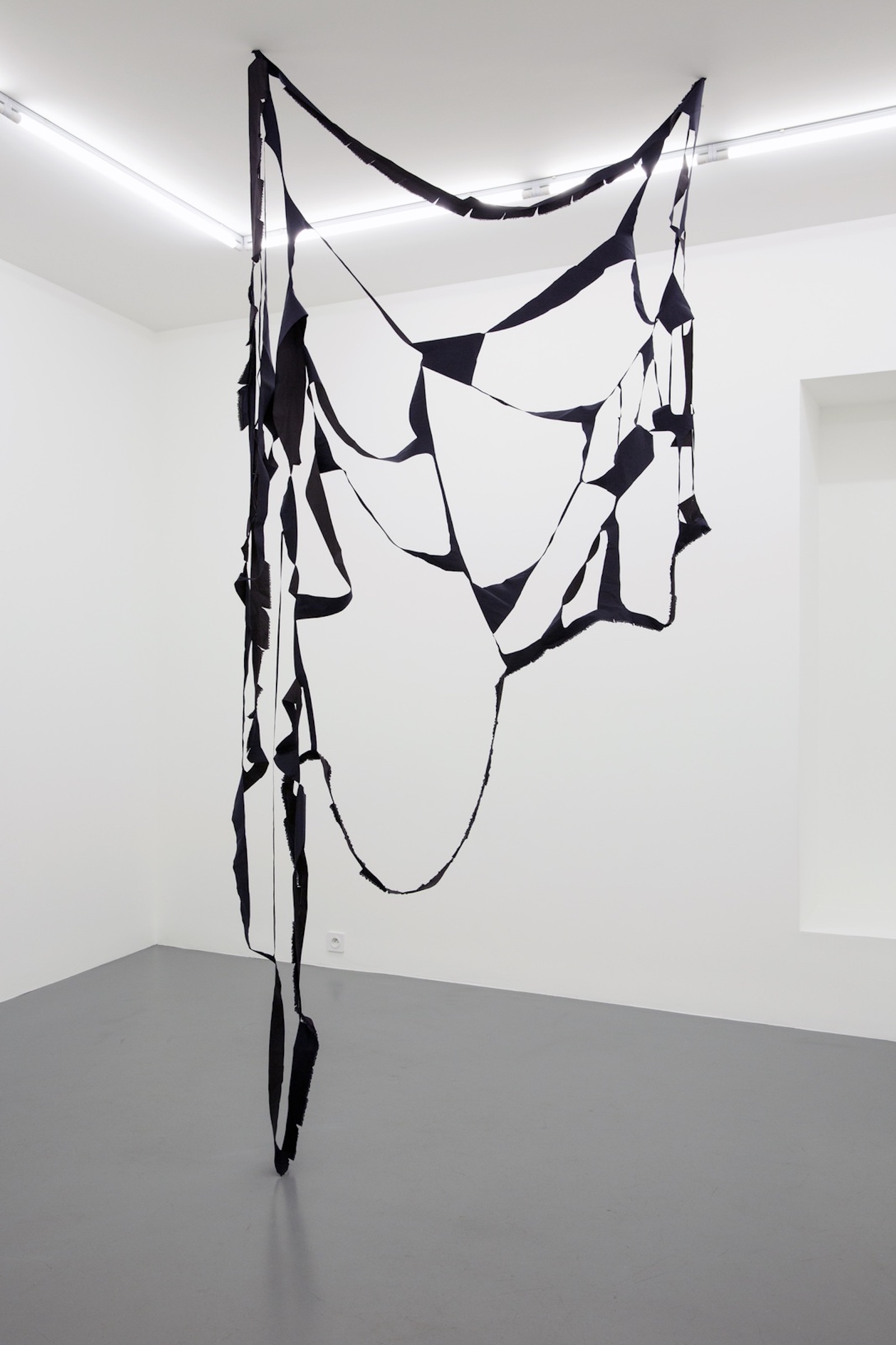 Marion Baruch
Fabric
139,5 x 61 inches
Enquiries about work INV Nbr. MB2017012
Exhibition:
- Le parti pris des nuages, Marion Baruch, Galerie Anne-Sarah Bénichou, Paris, France, 20 May- 13th July 2017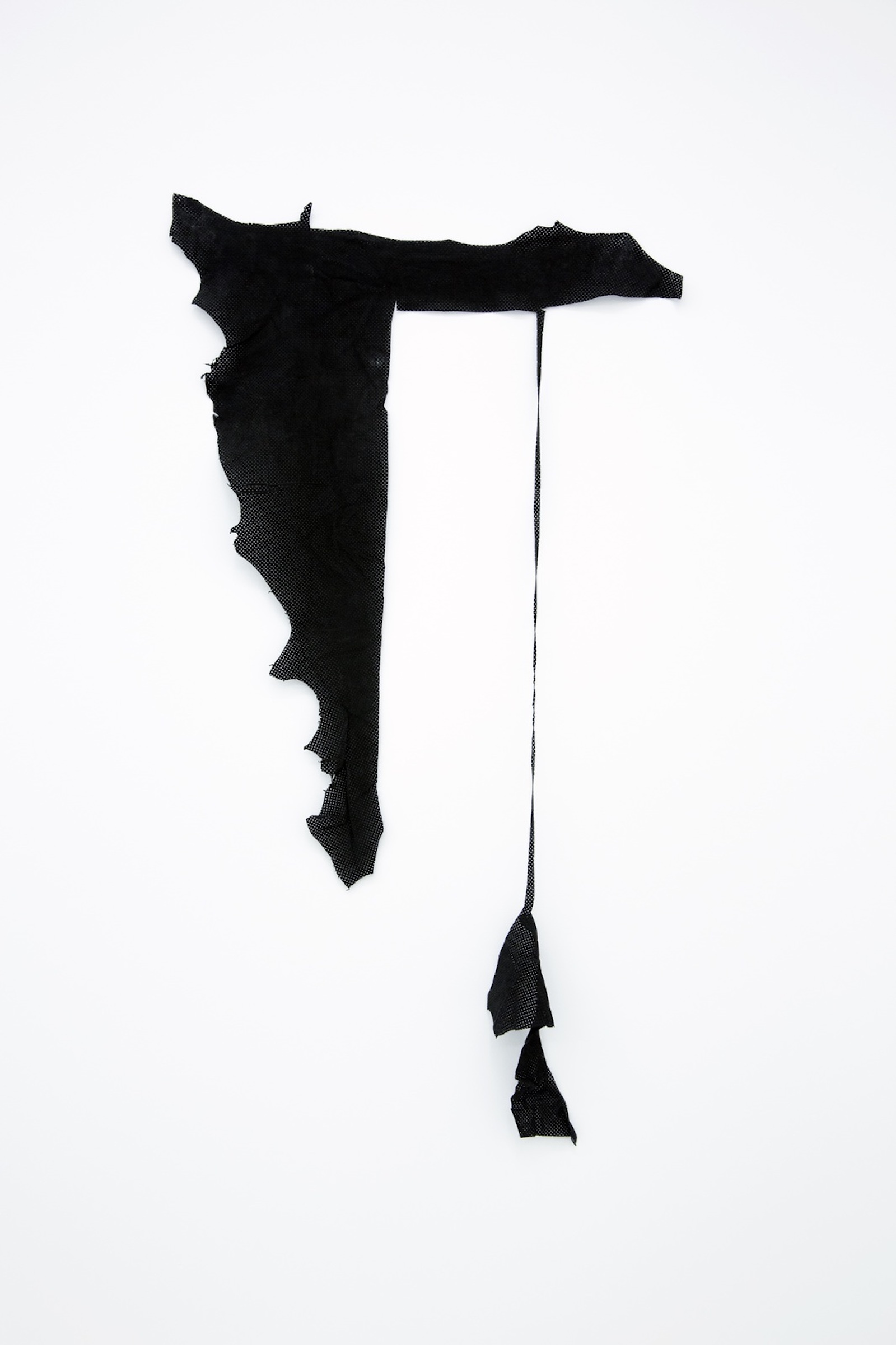 Marion Baruch
Fabric
36 x 25 inches
Enquiries about work INV Nbr. MB2016017
Exhibition:
- Le parti pris des nuages, Marion Baruch, Galerie Anne-Sarah Bénichou, Paris, France, 20 May- 13th July 2017
- Le Printemps de Toulouse, L'adresse du Printemps, curator : Christian Bernard, Toulouse, France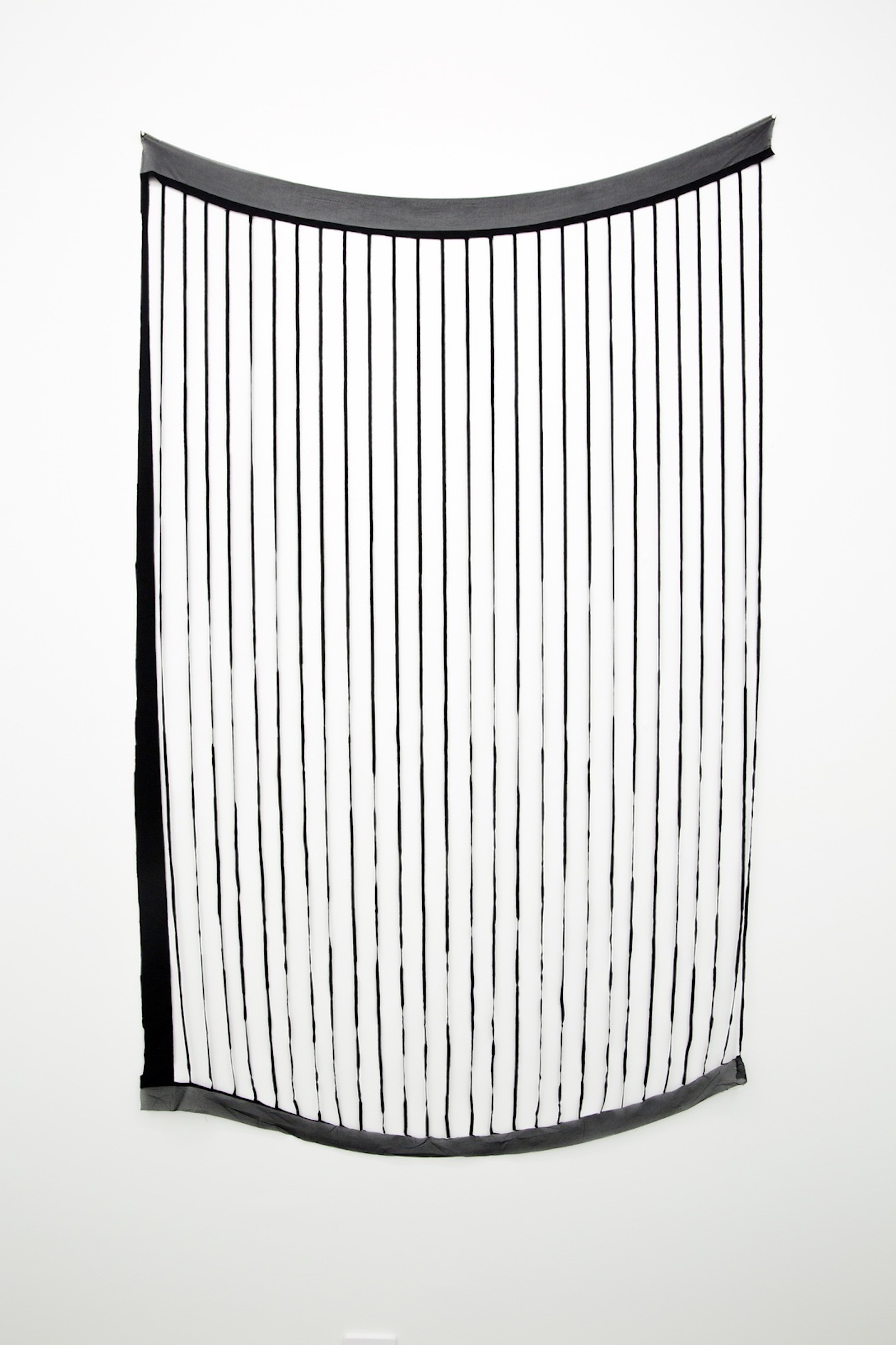 Marion Baruch
Fabric
61 x 39 3/8 inches
Enquiries about work INV Nbr. MB2012001
Exhibition:
- Le parti pris des nuages, Marion Baruch, Galerie Anne-Sarah Bénichou, Paris, France, 20 May- 13th July 2017
- Eingang, In & Out, Up & Down, Durch und Durch, Galerie BolteLang, Commissariat : Noah Stolz,Zurich, Switzerland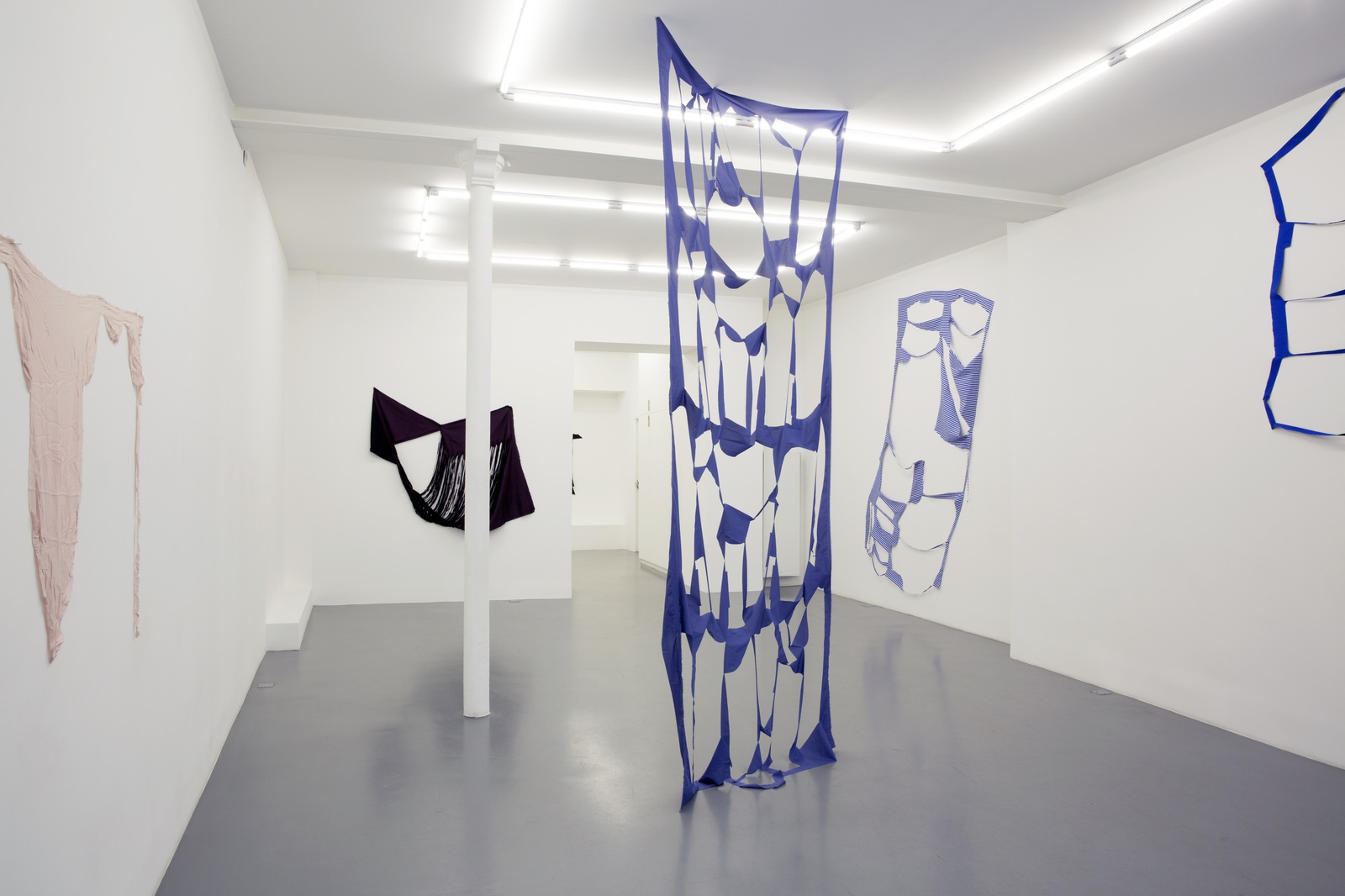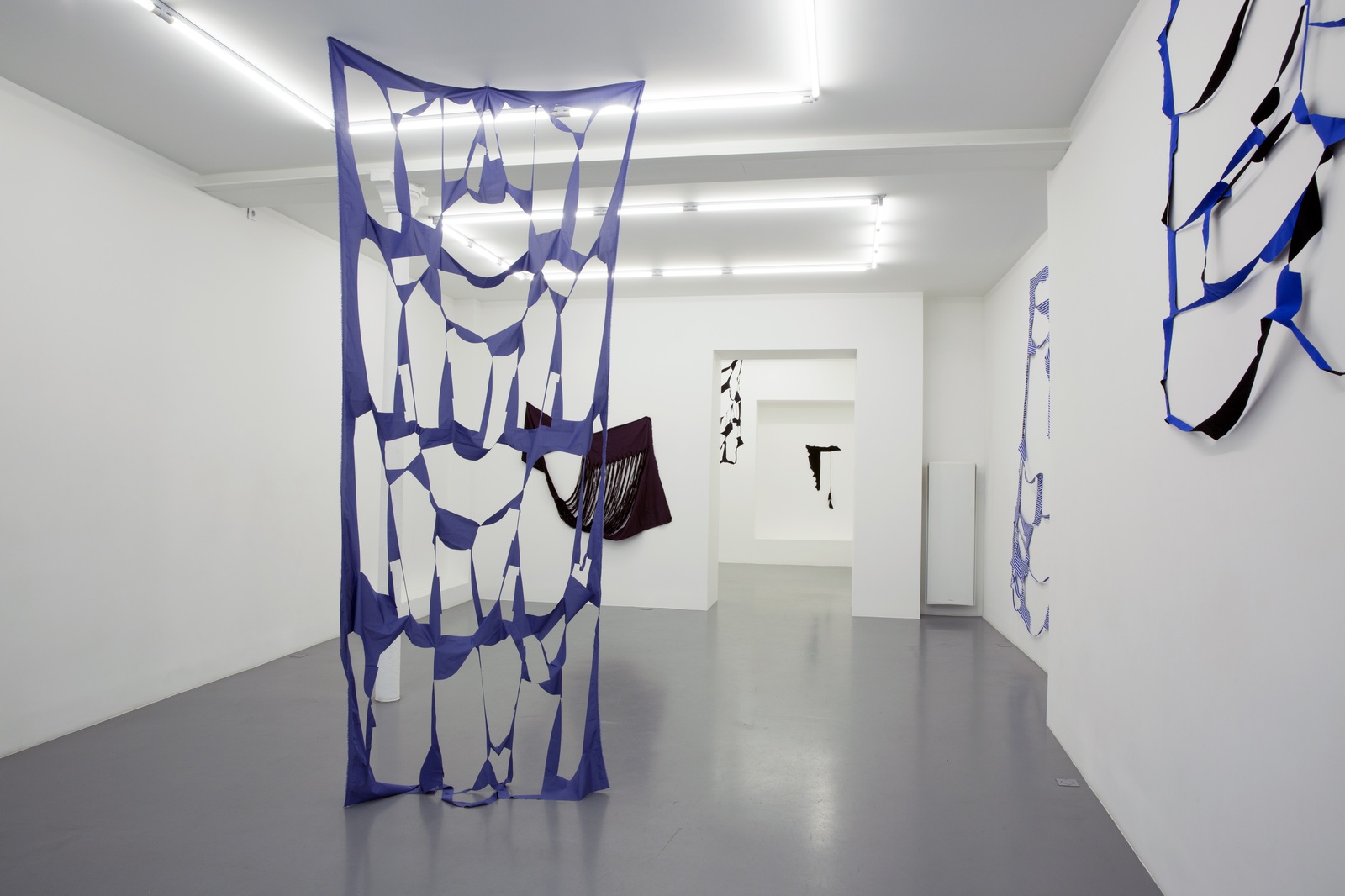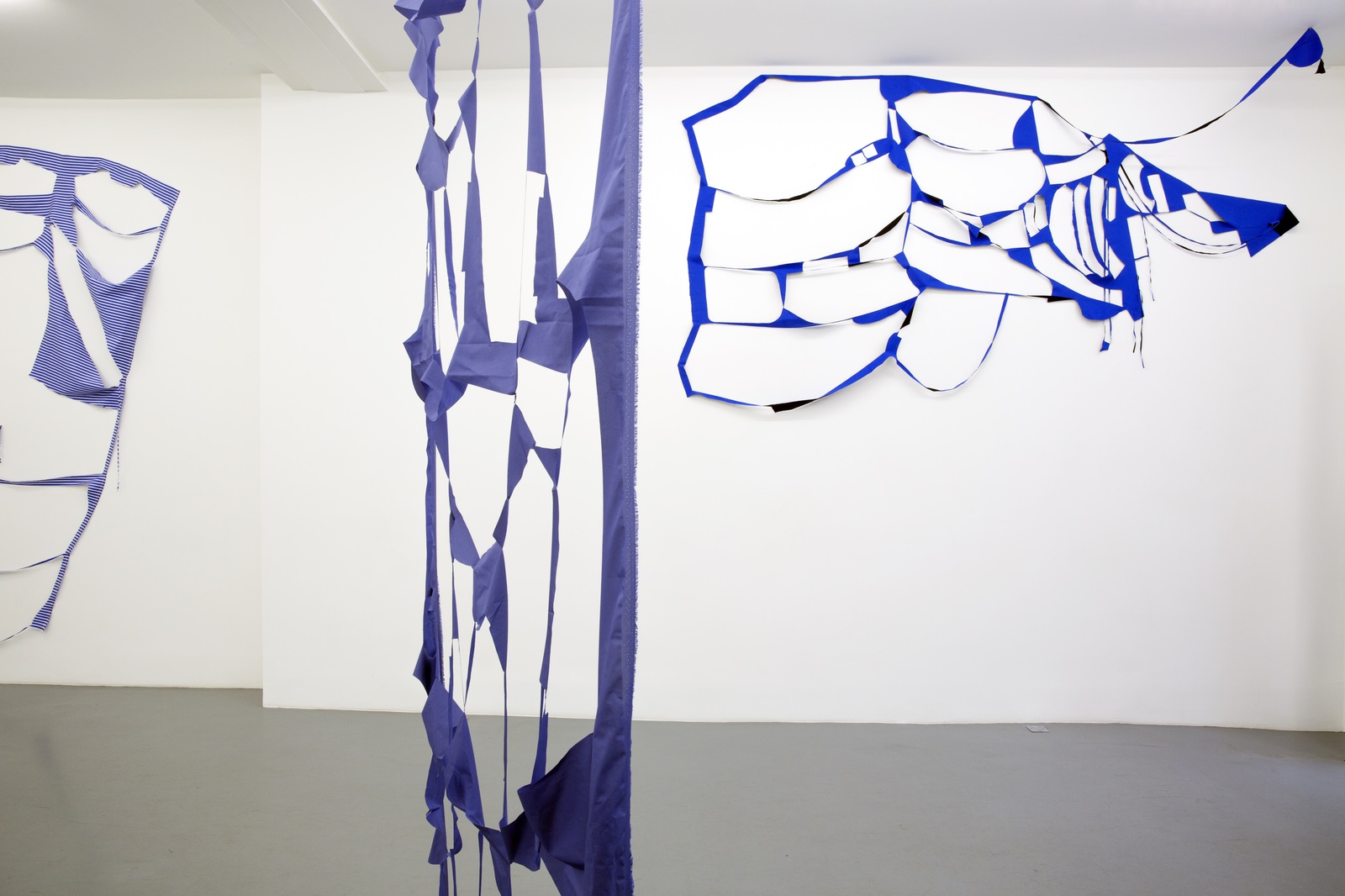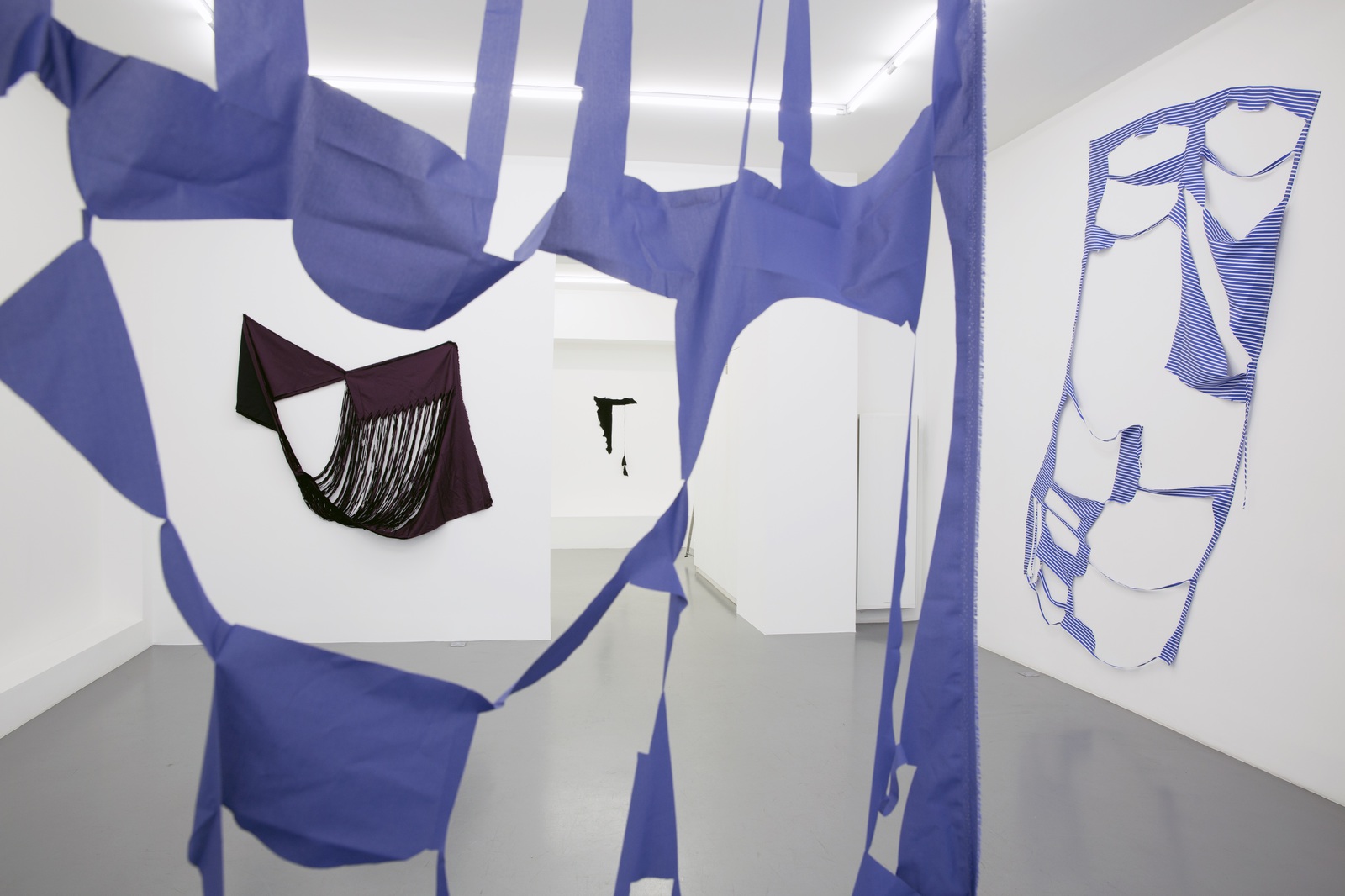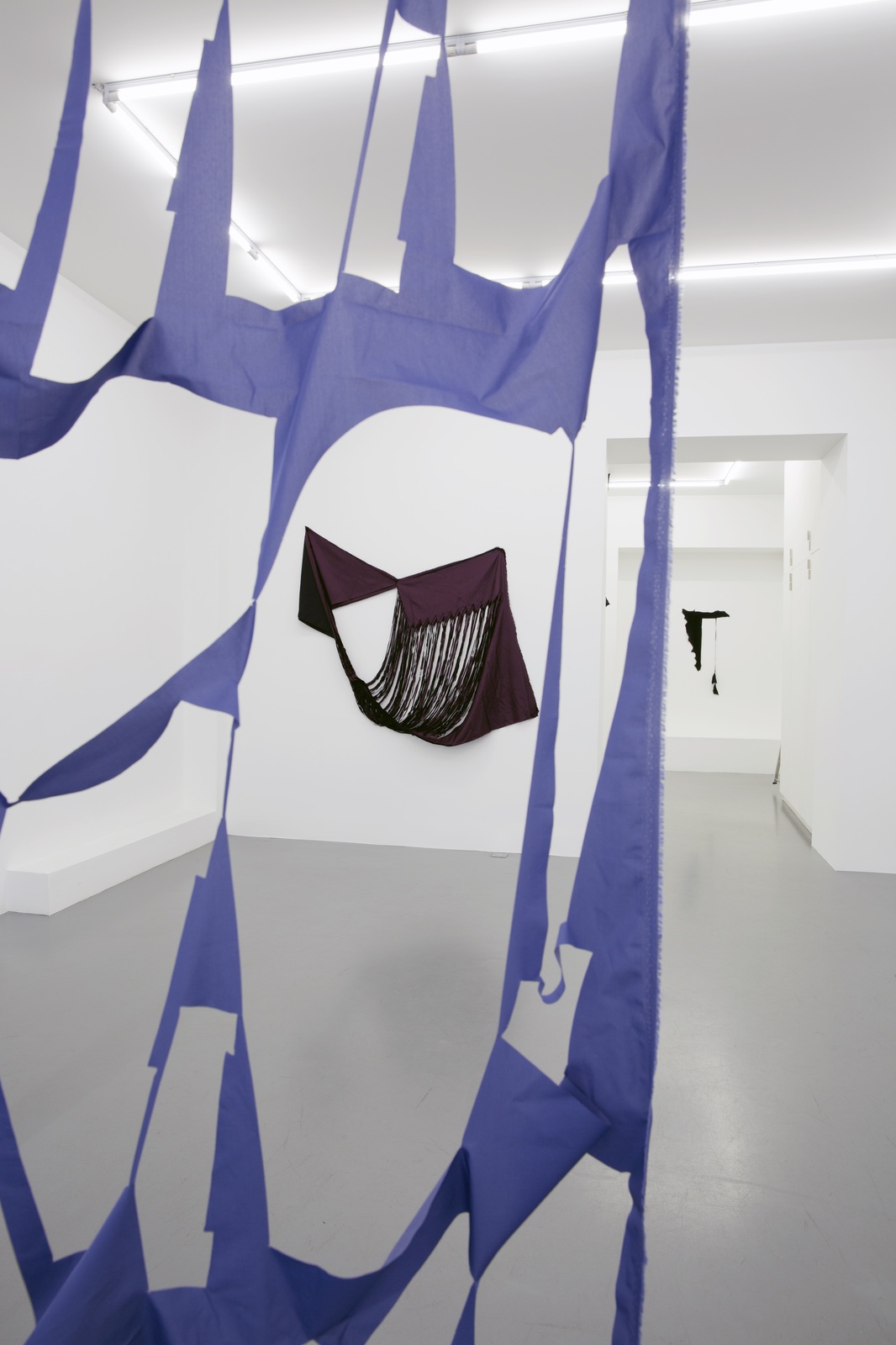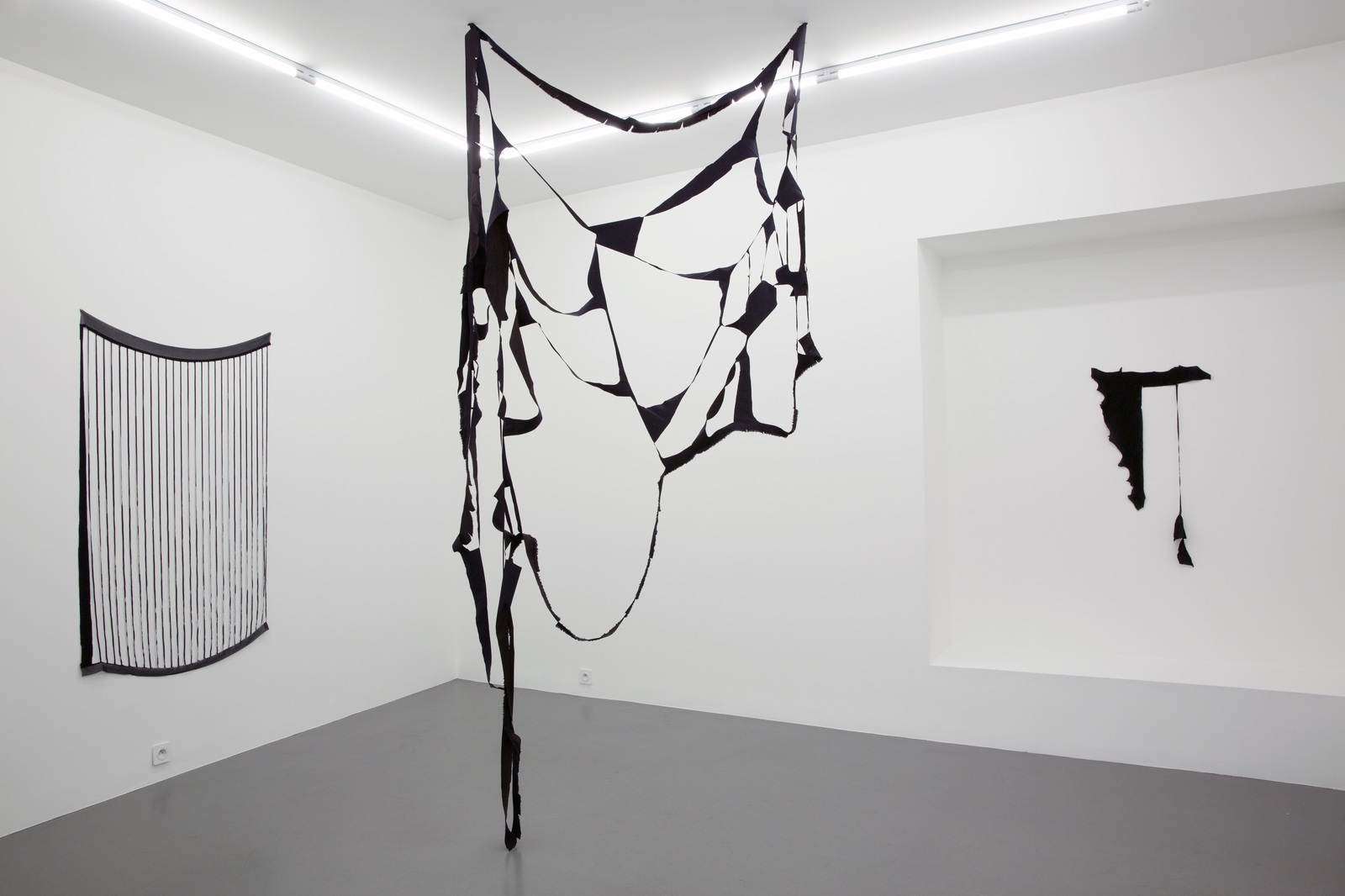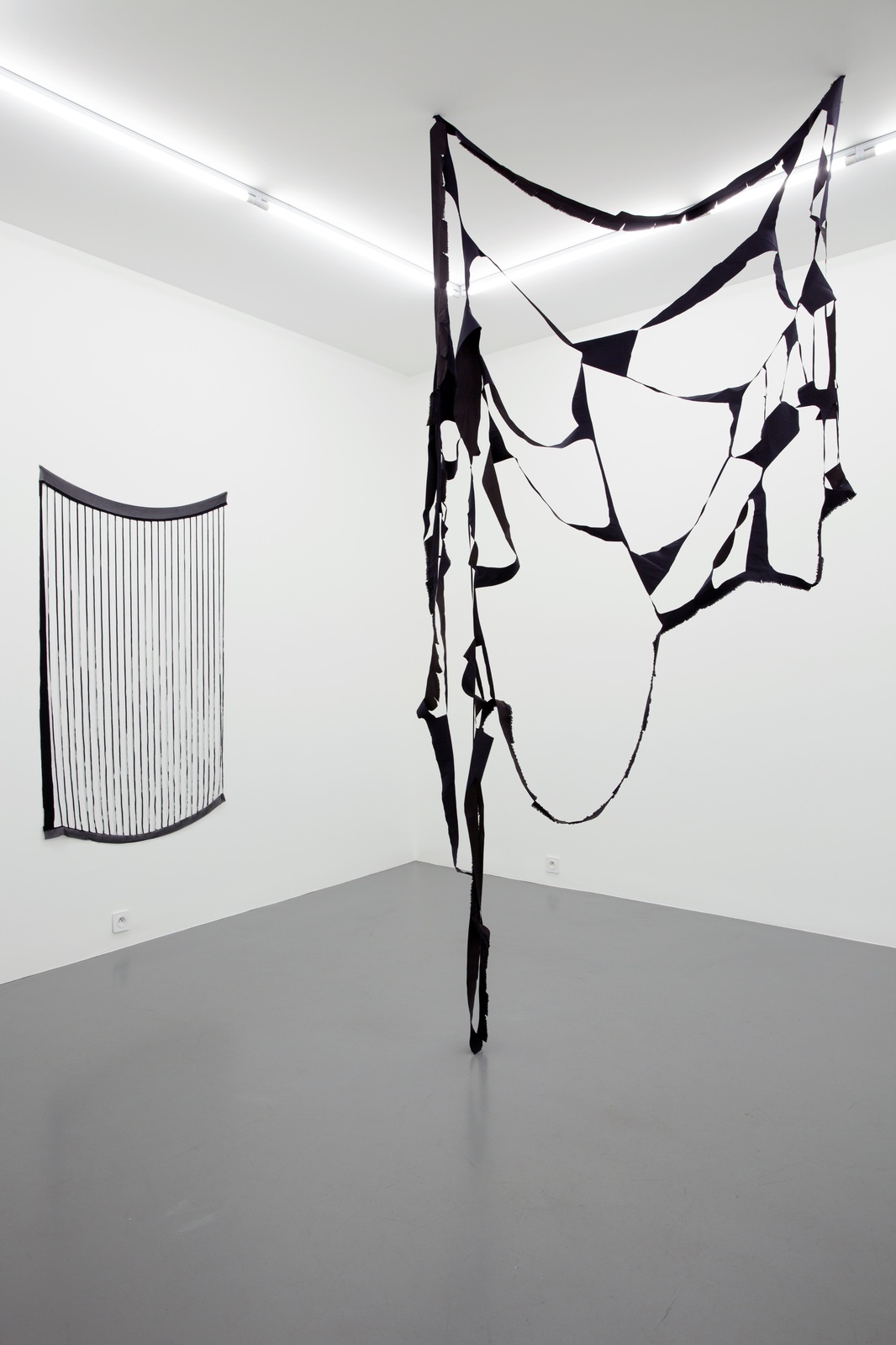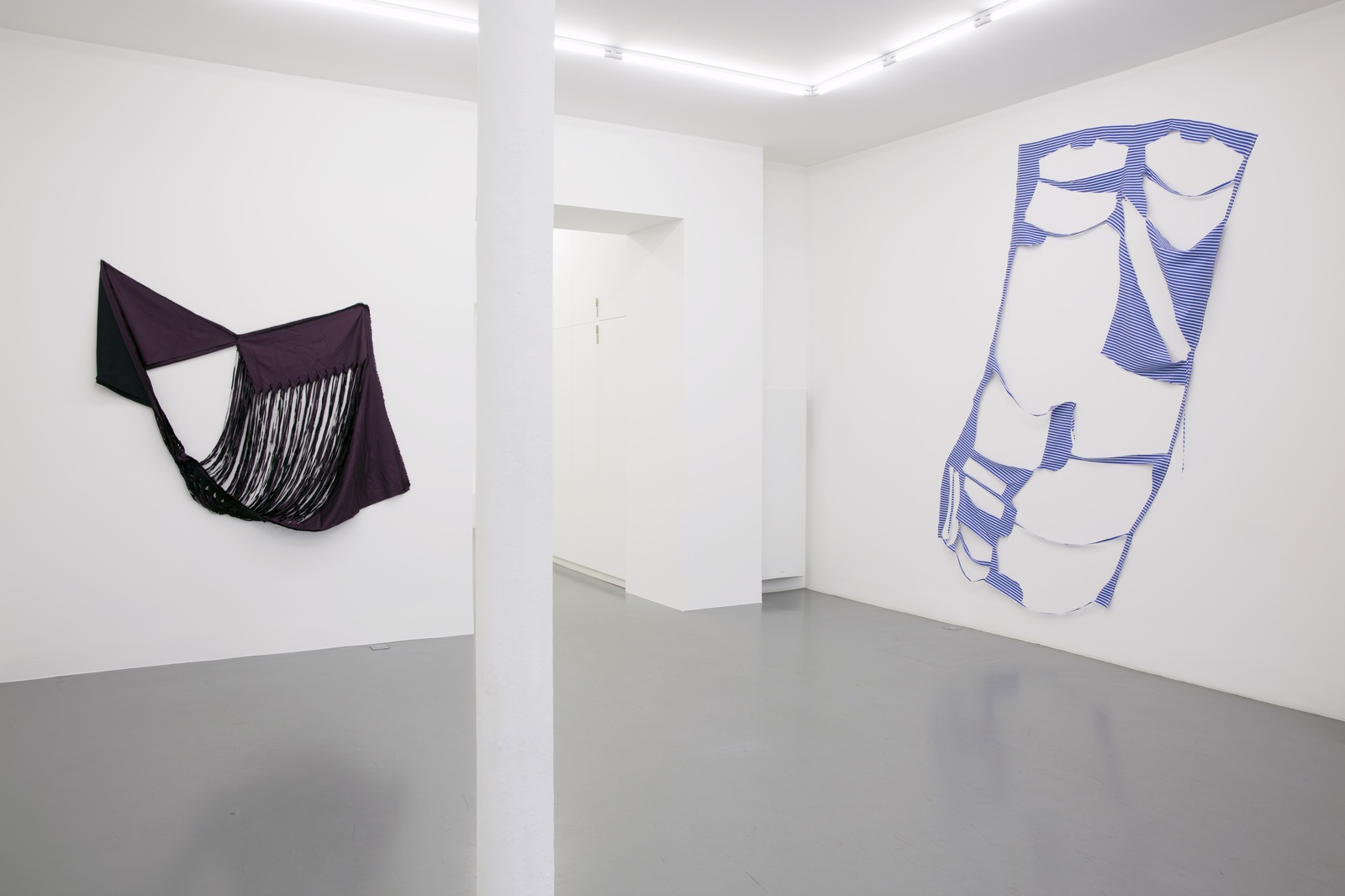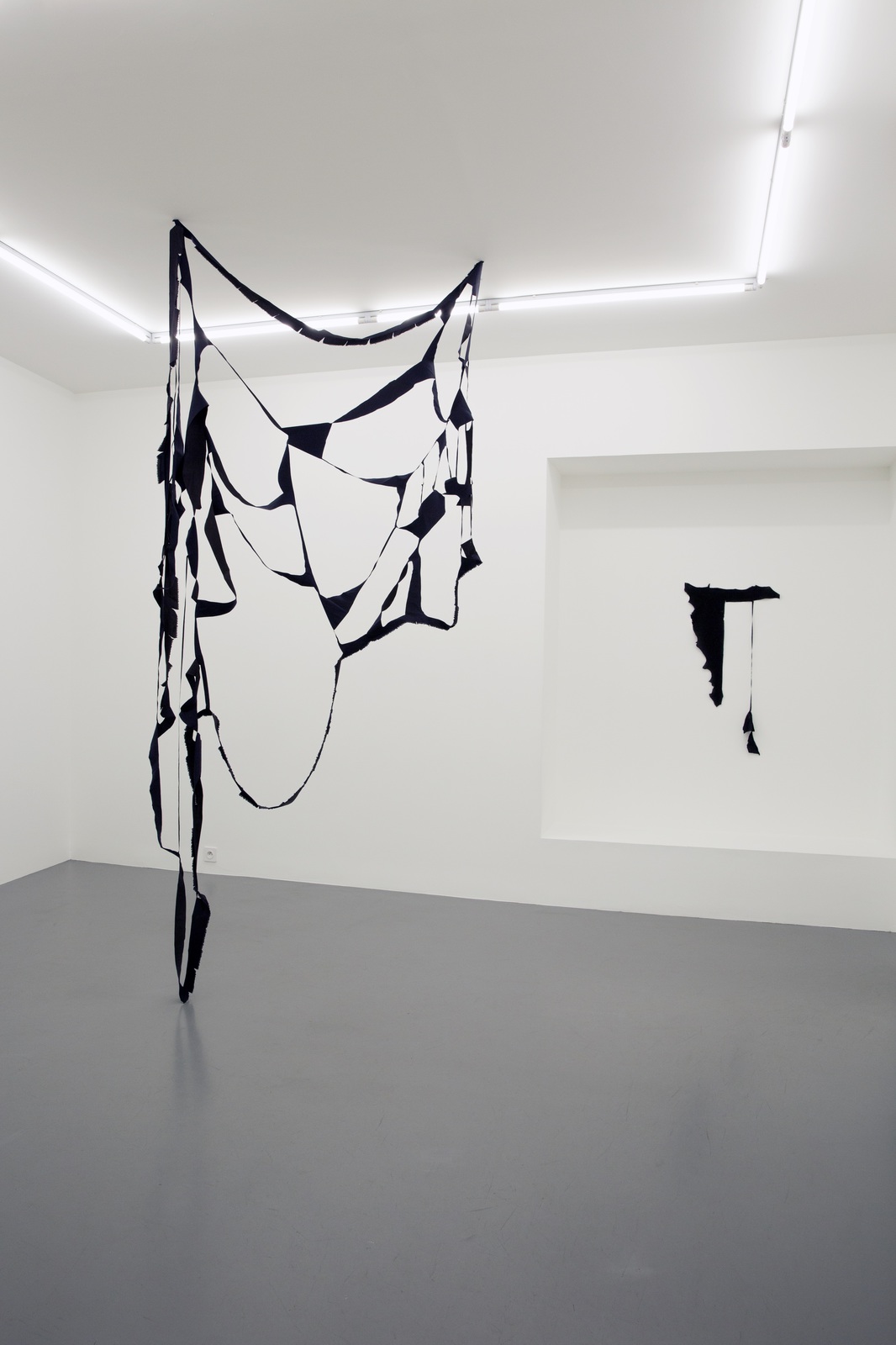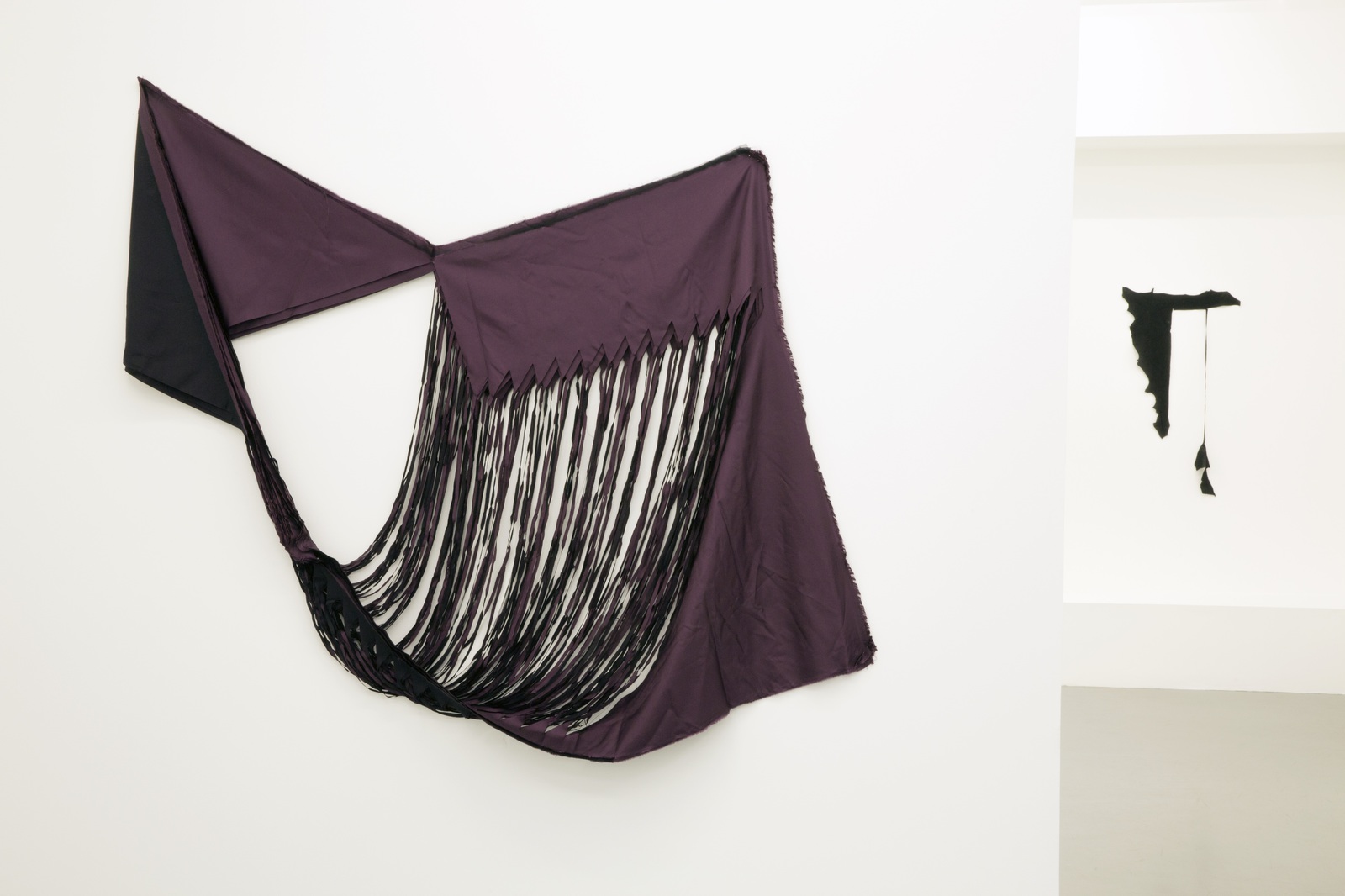 Marion Baruch born in 1929, in Romania, lives and works in Gallarate, Italy. In the 90s, Marion Baruch exhibited with the famous Milanese gallery owner Inga-Pin. At that time, Marion Baruch signed her works under the label « Name Diffusion », leading her artistic actions in the form of a non-embodied collective. Marion Baruch, who constantly renews her practice, now intervenes exclusively with fabric remnants that accur when pieces of clothing are cut. The remnants of the industrial and urban society are handed to her in whole bags coming from the textile factories of haute-couture and ready-to-wear studios of the Milanese haute-couture scene.
« May they be untitled Paintings, Sculptures, Portraits, Marion Baruch's works are made of scraps of fabrics pined up on the wall. The form that they present, are the result of both chance and the effect of gravity on the flexibility of the fabric: nothing prepared or planed.
The works offer a drawn structure who reflects a geometry between deconstruction of the painting, sketch of bas-relief, and processual sculpture ». Christian Bernard.

For her first personal exhibition at the gallery Anne-Sarah Bénichou « Le parti pris des nuages », in homage to Ponge, Marion Baruch renews with this poetry of everyday life, characteristic of his work.