Entre deux infinis
Galerie Anne-Sarah Bénichou
28th October - 21st December 2017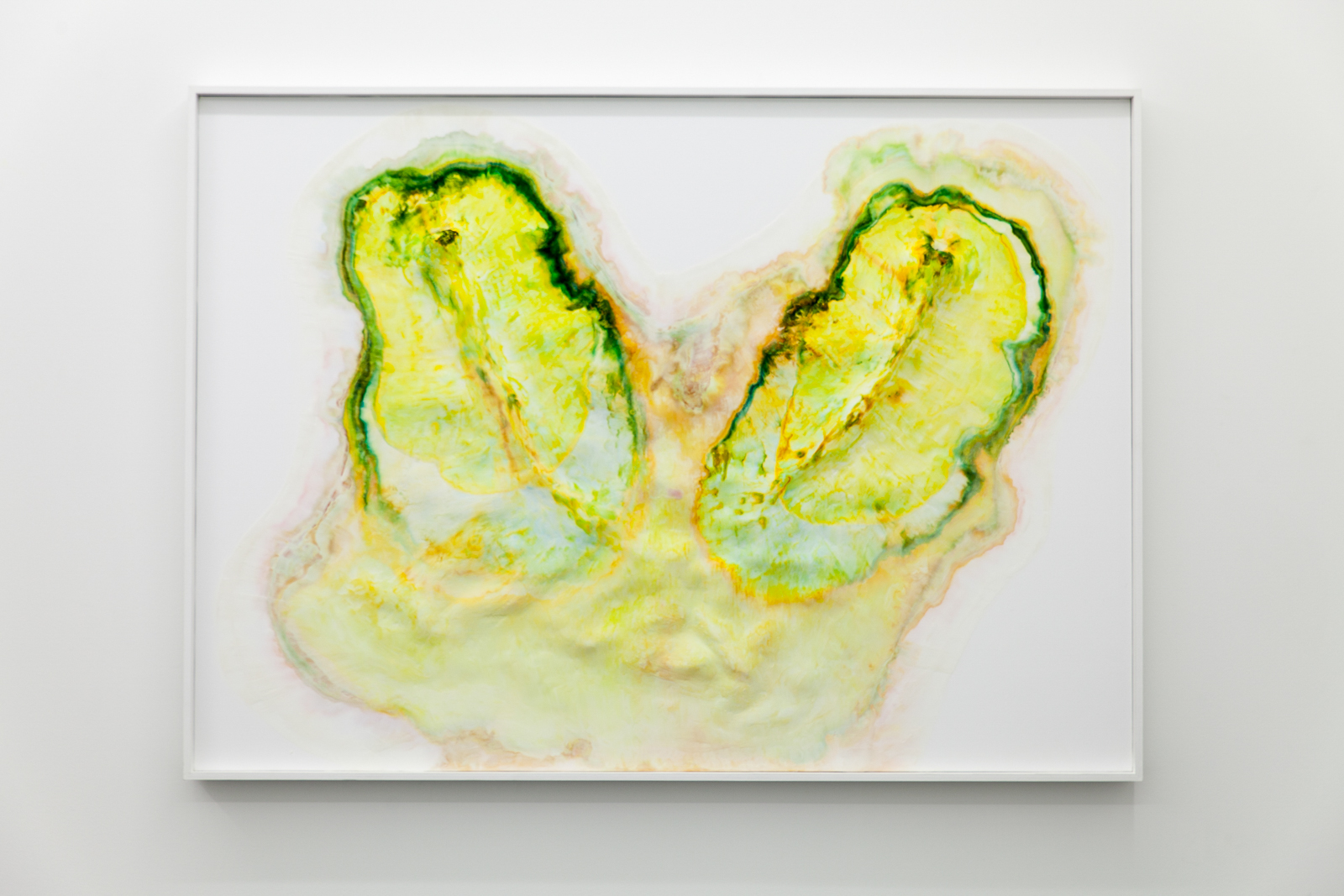 Michel Blazy
Nouvelles amibes domestiques 5
, 2017
Plâtre, coton, colle à papier peint, colorant alimentaire, eau
36 1/4 x 50 inches
Courtesy de l'artiste et Art: concept
Enquiries about work INV Nbr. MBL2017001
Exhibitions:
- Entre deux infinis, Galerie Anne-Sarah Bénichou, Paris, France, 2017
- Michel Blazy, Art : concept, Paris, France, 2017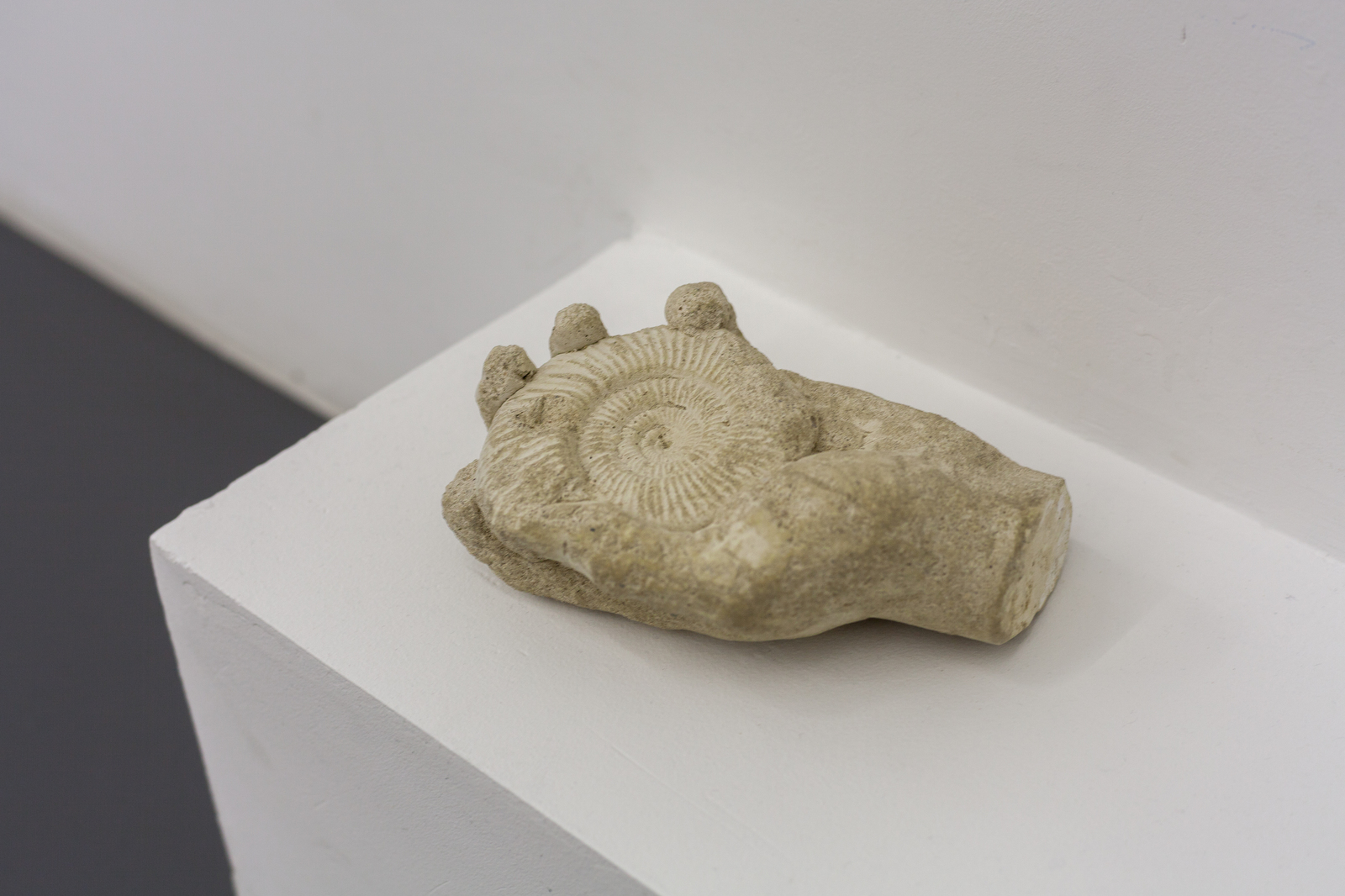 Julien Discrit
Pierres
Reconstituted stone
Enquiries about work INV Nbr. JD2017009


With this series of sculptures, Julien Discrit develops research where the materials and forms are intimately intertwined, combined to create a constant interpolation. This work begun in 2017 under the title Pierres (Stones) is focused on the hand, the human; here plastic combines with organic forms, which are themselves petrified. This produces hybridizations, like so many solutions for continuity. Exhibition:
- Entre deux infinis, Galerie Anne-Sarah Bénichou, Paris, France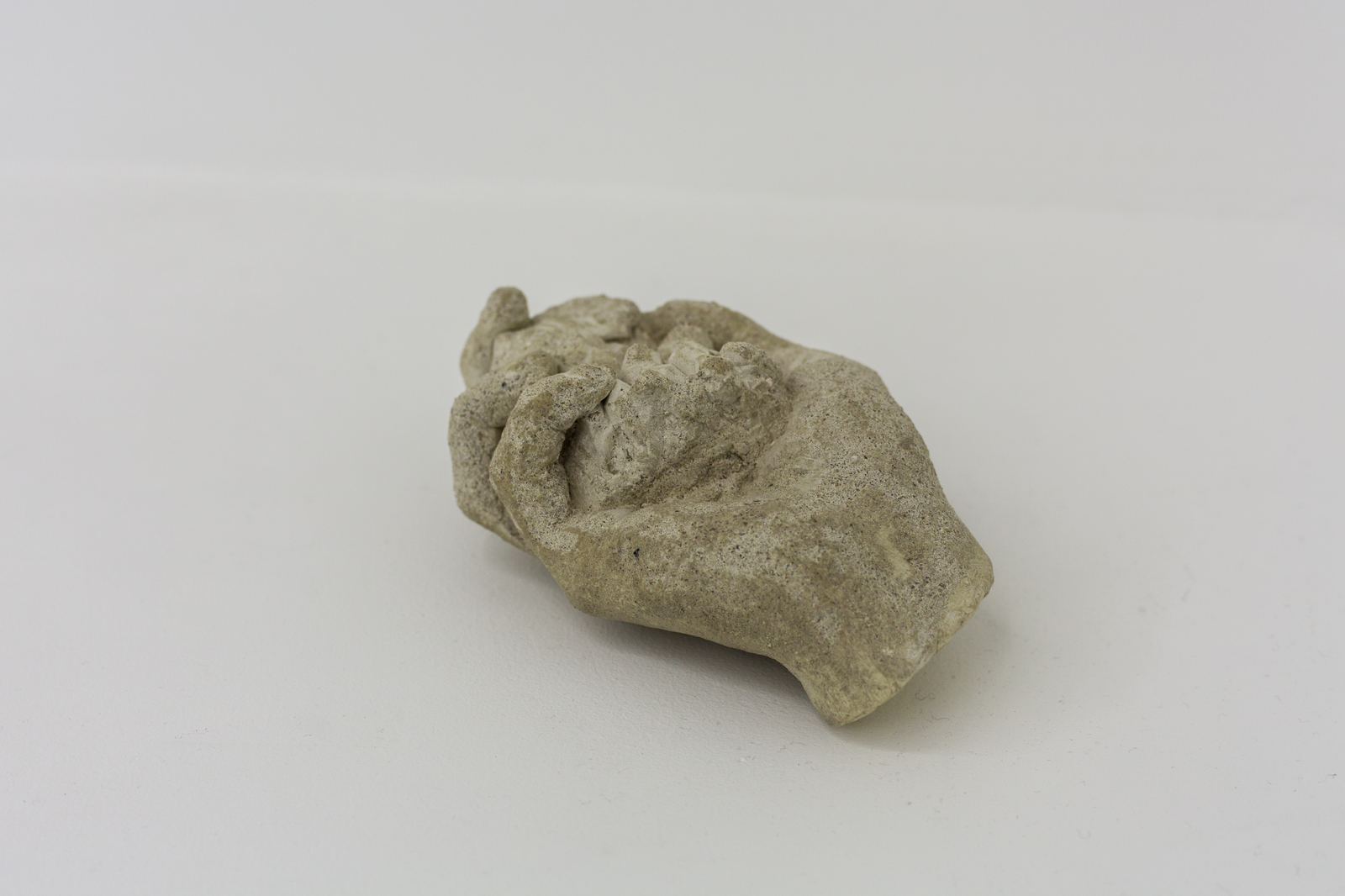 Julien Discrit
Pierres (améthyste)
, 2017
Pierres
Reconstituted stone
7,8 x 4,7 x 3 cm
Enquiries about work INV Nbr. JD2017010
With this series of sculptures, Julien Discrit develops research where the materials and forms are intimately intertwined, combined to create a constant interpolation. This work begun in 2017 under the title Pierres (Stones) is focused on the hand, the human; here plastic combines with organic forms, which are themselves petrified. This produces hybridizations, like so many solutions for continuity.


Exhibition:
- Entre deux infinis, Galerie Anne-Sarah Bénichou, Paris, France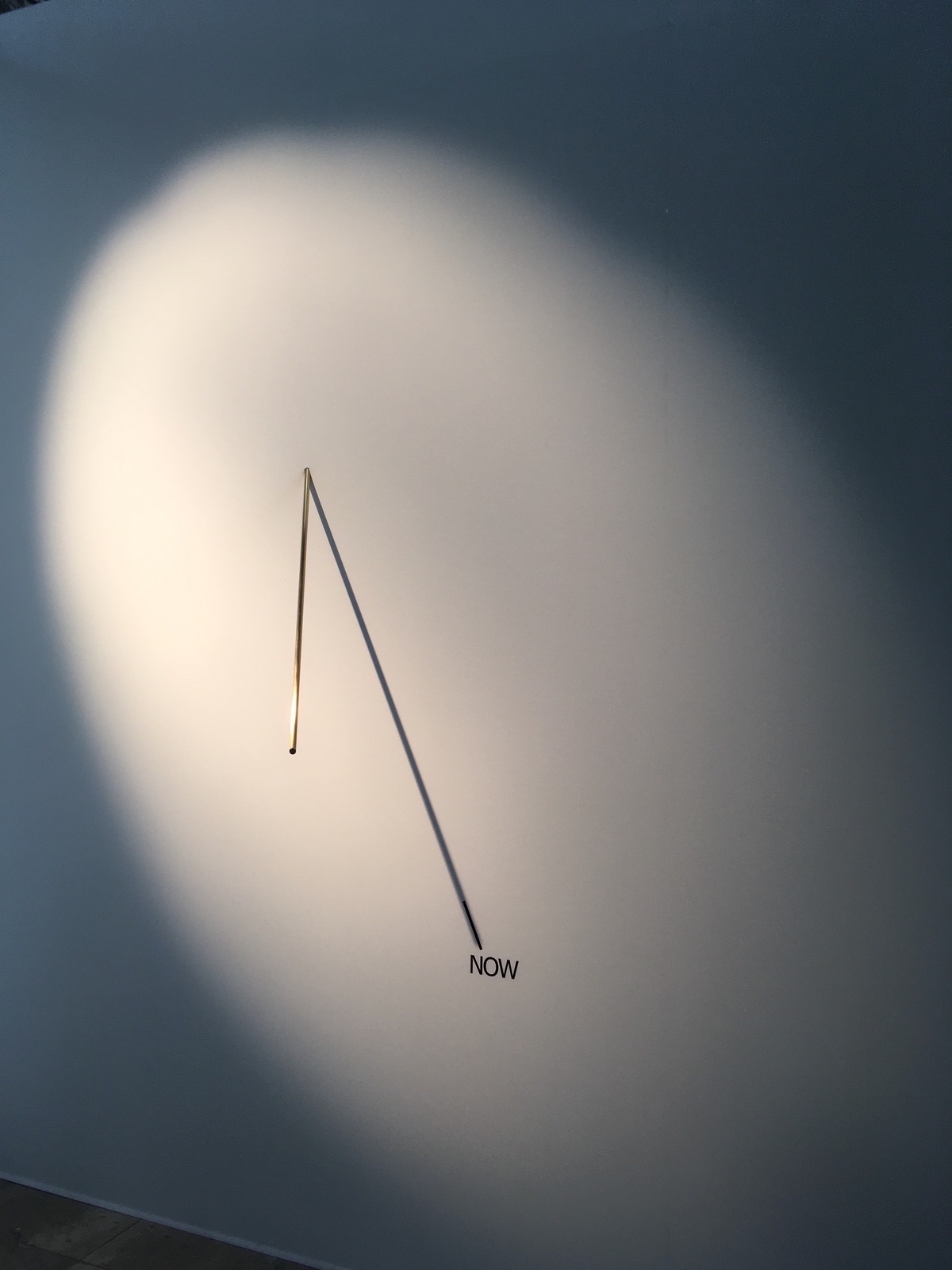 Julien Discrit
Brass rod, halogen light, inscription
Variable dimensions
Enquiries about work INV Nbr. JD2014002
This piece is composed by a brass shaft directly inserted into a wall and a halogen spot light. This produces a shadow on the wall, the word NOW is written underneath.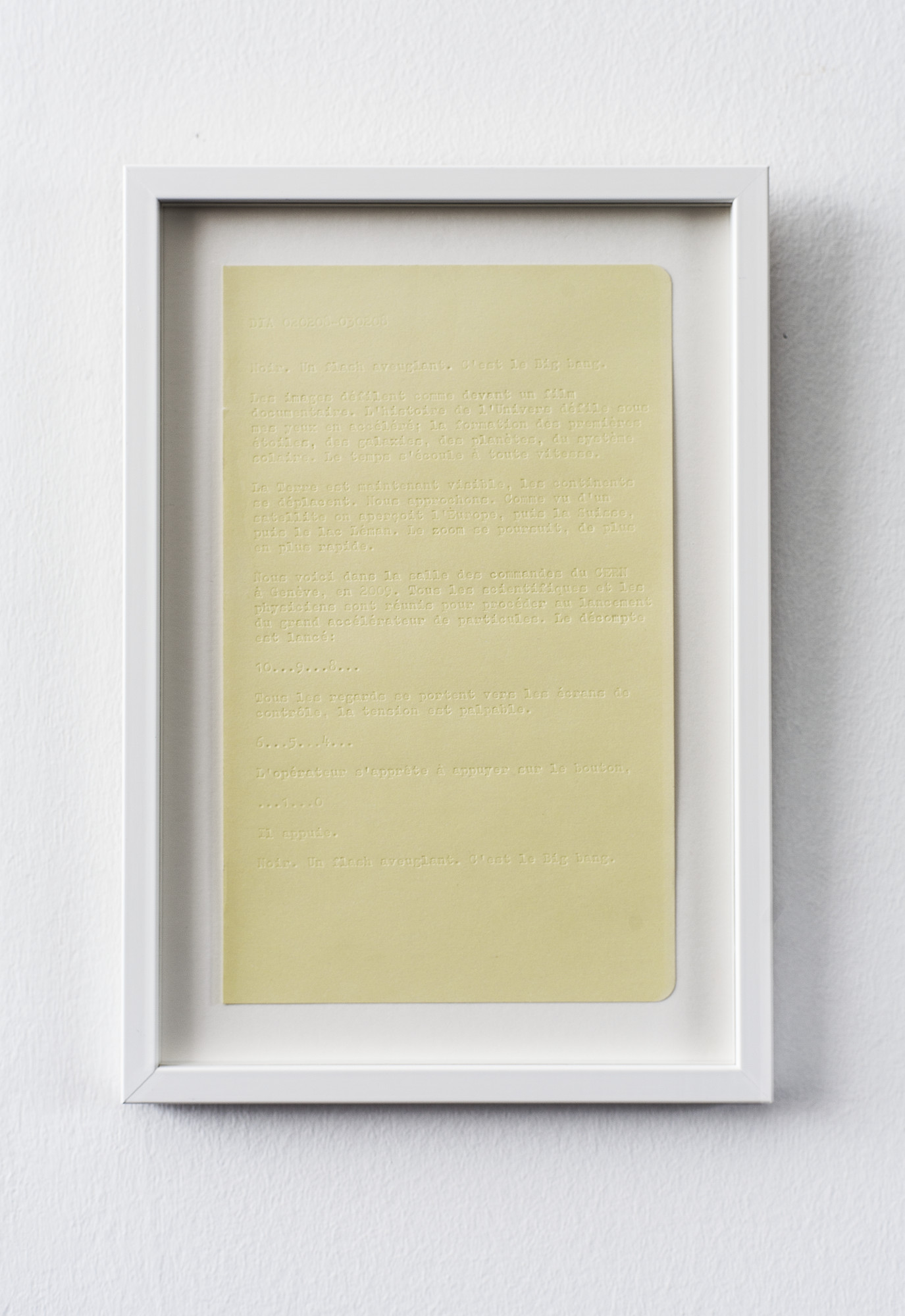 Julien Discrit
Diagramme n°020208-030208
, 2013
Diagrammes
Embossed notebook page
8,3 x 5,1 in
Enquiries about work INV Nbr. JD2013002
Each Diagram offers the story of a selected dream made by the artist, realised on a notebook page. By removing the ribbon from a typewriter, the paper has been carved to create the letters and the words which make these scripts visible for our eyes.
Exhibition:
-Entre deux infinis, Galerie Anne-Sarah Bénichou, Paris, France, 2017
Diagramme n°020208-030208 - "Histoire de l'univers"

Noir. Un flash aveuglant. C'est le big bang.
Les images défilent comme devant un film documentaire. L'histoire de l'Univers défile sous mes yeux en accéléré; la formation des premières étoiles, des galaxies, des planètes, du système solaire. Le temps s'écoule à toute vitesse.

La Terre est maintenant visible, les continents se déplacent. Nous approchons.?Comme vu d'un satellite on apercoit l'Europe, puis la Suisse, puis le Lac Léman. Le zoom se poursuit, de plus en plus rapide.
Nous voici dans la salle des commandes du CERN, à Genève, en 2009. Tous les scientifiques et les physiciens sont réunis pour procéder au lancement du grand accélérateur de particules. Le décompte est lancé, 10...9...8...

Tous les regards se portent vers les écrans de contrôle, la tension est palpable.

6...5...4...
L'opérateur s'apprête à appuyer sur le bouton, ...1...0.

Il appuie.

Noir. Un flash aveuglant. C'est le big bang.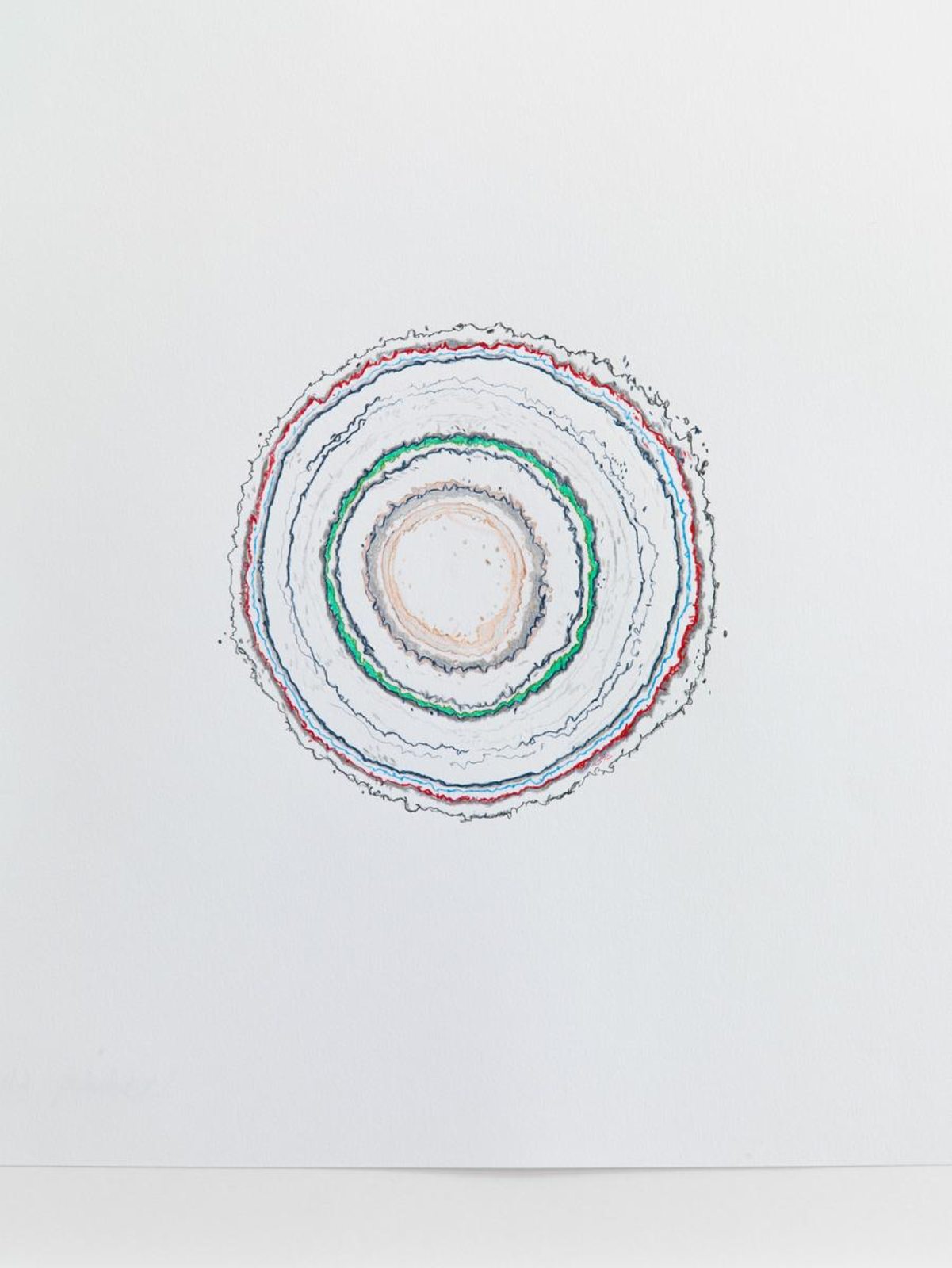 Pierre Huyghe
Timekeeper (drawing), from Palais de Tokyo
, 2016
Pencil on paper
15 3/4 x 15 3/4 inches
courtesy de l'artiste et galerie Chantal Crousel
Enquiries about work INV Nbr. PH2016001
Exhibition:
- Entre deux infinis, Galerie Anne-Sarah Bénichou, Paris, France, 2017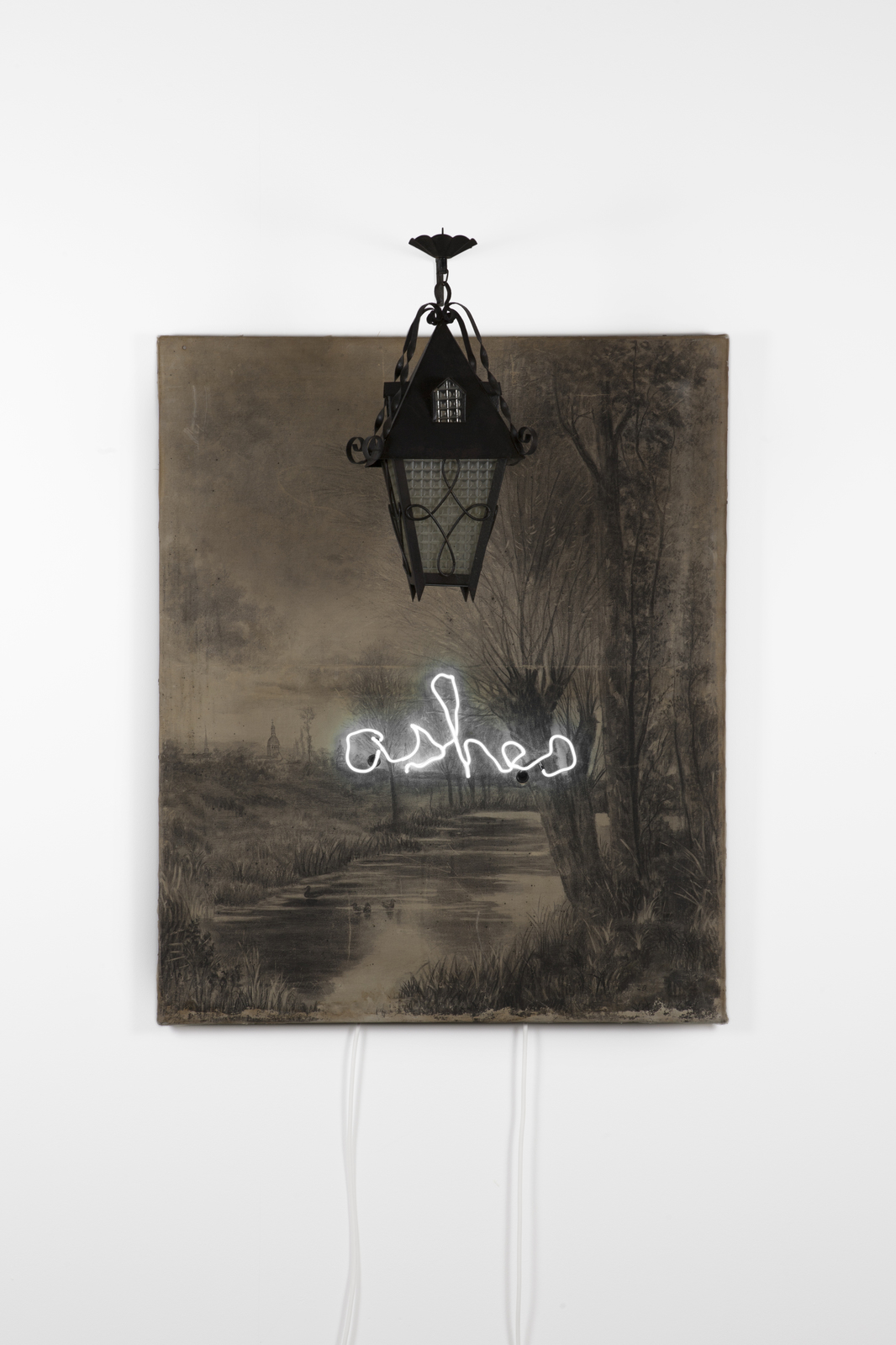 Claude Lévêque
painting on canvas, lantern, white neon
38,78 x 32,09 x 2,76 inches/ lantern:22,44 x 9,25 x 15,75 inches
Photo Julie Joubert © ADAGP Claude Lévêque
Courtesy de l'artiste, et galerie Kamel Mennour
Enquiries about work INV Nbr. CL2014001
Exhibition:
-Entre deux infinis, Galerie Anne-Sarah Bénichou, Paris, France, 2017
Claude Lévêque
painting on canvas, lantern, white neon
38,78 x 32,09 x 2,76 inches/ lantern:22,44 x 9,25 x 15,75 inches
Photo Julie Joubert © ADAGP Claude Lévêque
Courtesy de l'artiste, et galerie Kamel Mennour
Enquiries about work INV Nbr. CL2014001
Exhibition:
-Entre deux infinis, Galerie Anne-Sarah Bénichou, Paris, France, 2017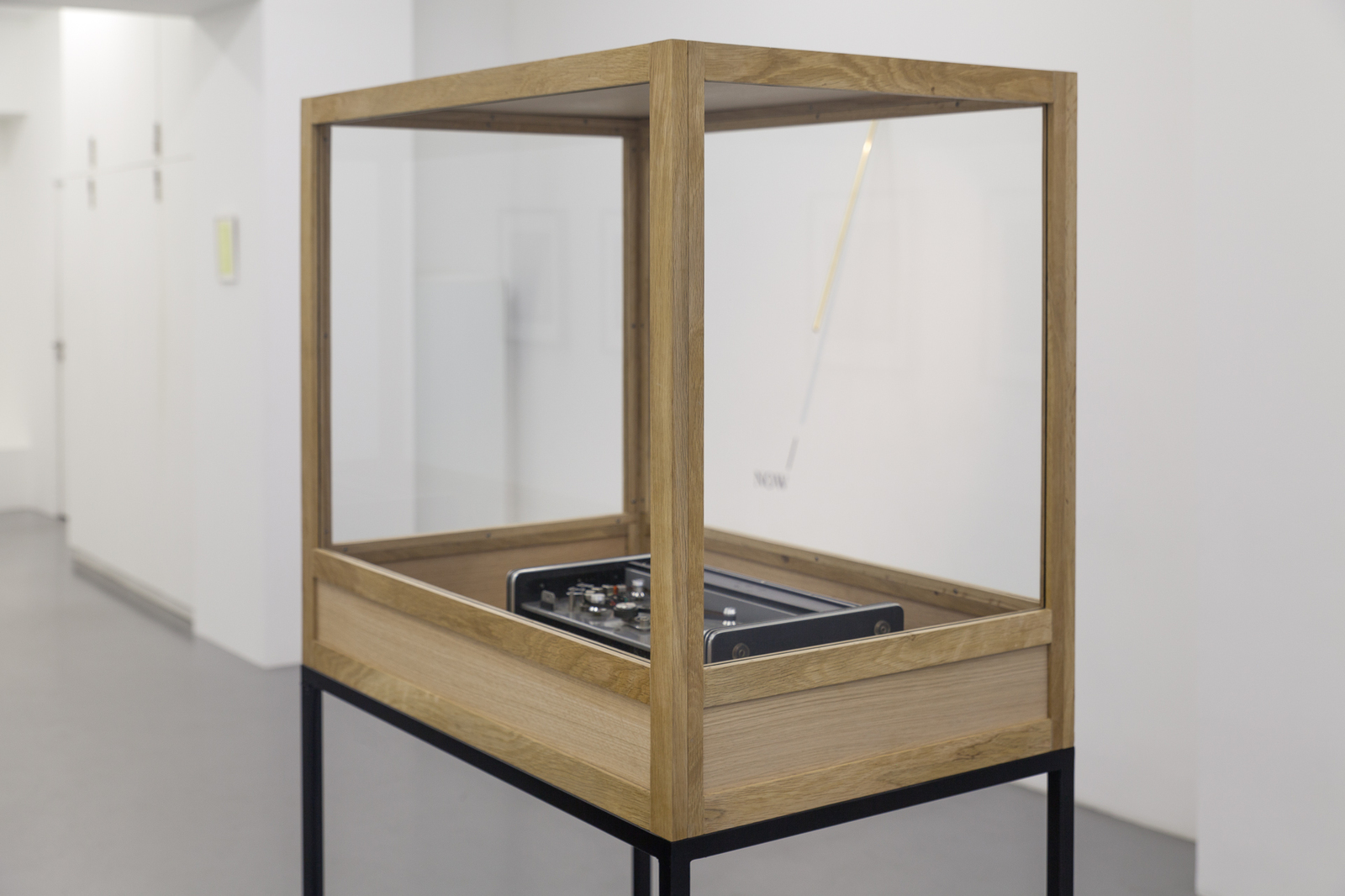 Laurent Montaron
Evans Nova 400 tape echo, oak, steel, glass, and adhesive tape
Enquiries about work INV Nbr. LM20017001
Exhibitions:
- Laurent Montaron, Les Moulins de Paillard, Contemporary Art Center, Poncé sur le Loir, France, 2018
- Entre deux infinis, Galerie Anne-Sarah Bénichou, Paris, France, 2017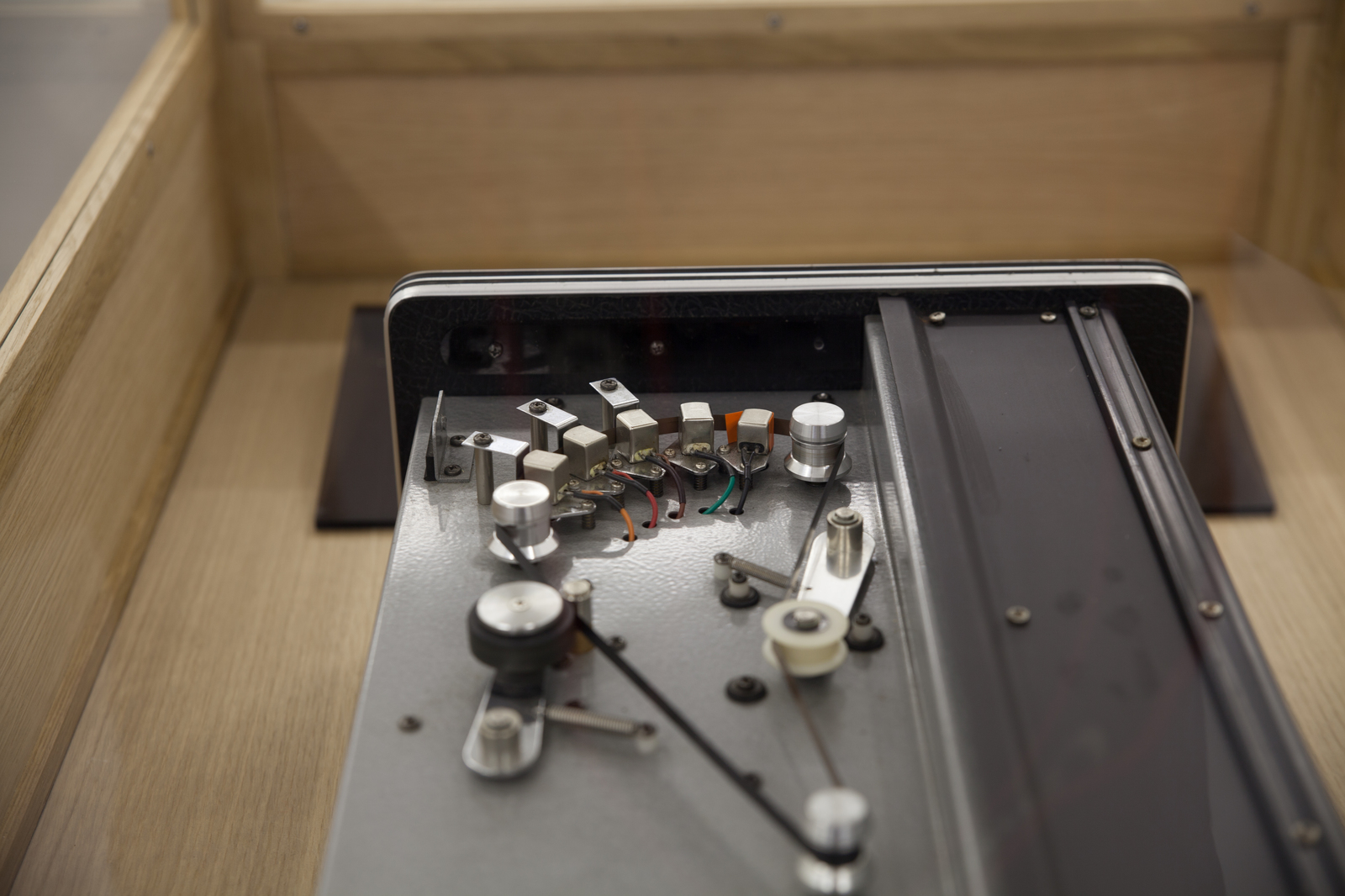 Laurent Montaron
Evans Nova 400 tape echo, oak, steel, glass, and adhesive tape
Enquiries about work INV Nbr. LM20017001
Exhibitions:
- Laurent Montaron, Les Moulins de Paillard, Contemporary Art Center, Poncé sur le Loir, France, 2018
- Entre deux infinis, Galerie Anne-Sarah Bénichou, Paris, France, 2017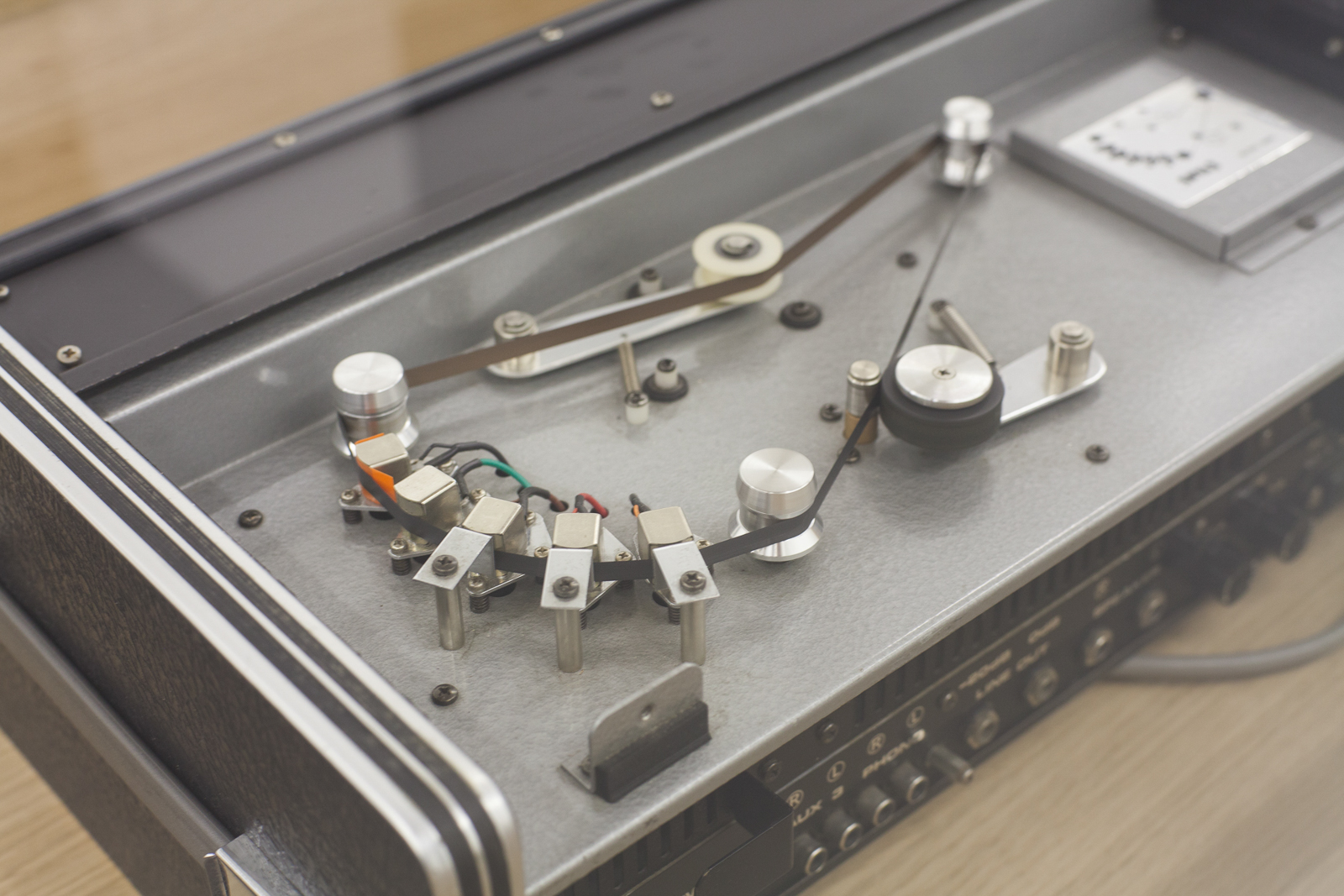 Laurent Montaron
Evans Nova 400 tape echo, oak, steel, glass, and adhesive tape
Enquiries about work INV Nbr. LM20017001
Exhibitions:
- Laurent Montaron, Les Moulins de Paillard, Contemporary Art Center, Poncé sur le Loir, France, 2018
- Entre deux infinis, Galerie Anne-Sarah Bénichou, Paris, France, 2017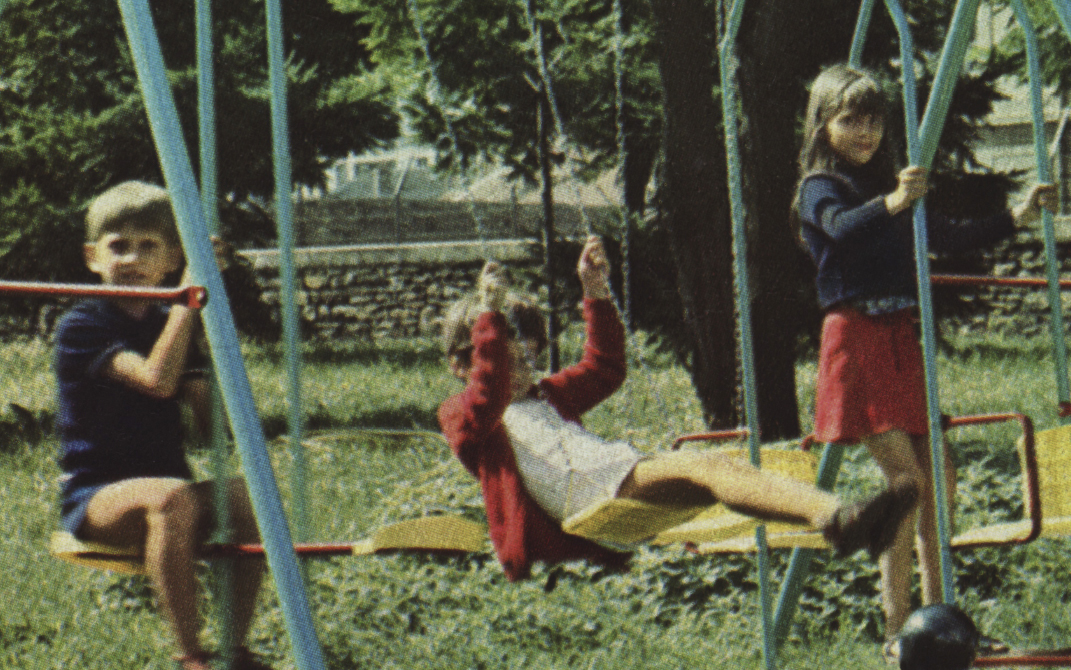 Valérie Mréjen
40 slides ektachrome
2'
Enquiries about work INV Nbr. VM2014003
Exhibitions:
- Entre deux infinis, galerie Anne-Sarah Bénichou, Paris, France, 2017
- Est-ce qu'on remarquera mon absence ? Galerie rue Visconti, Paris, 2014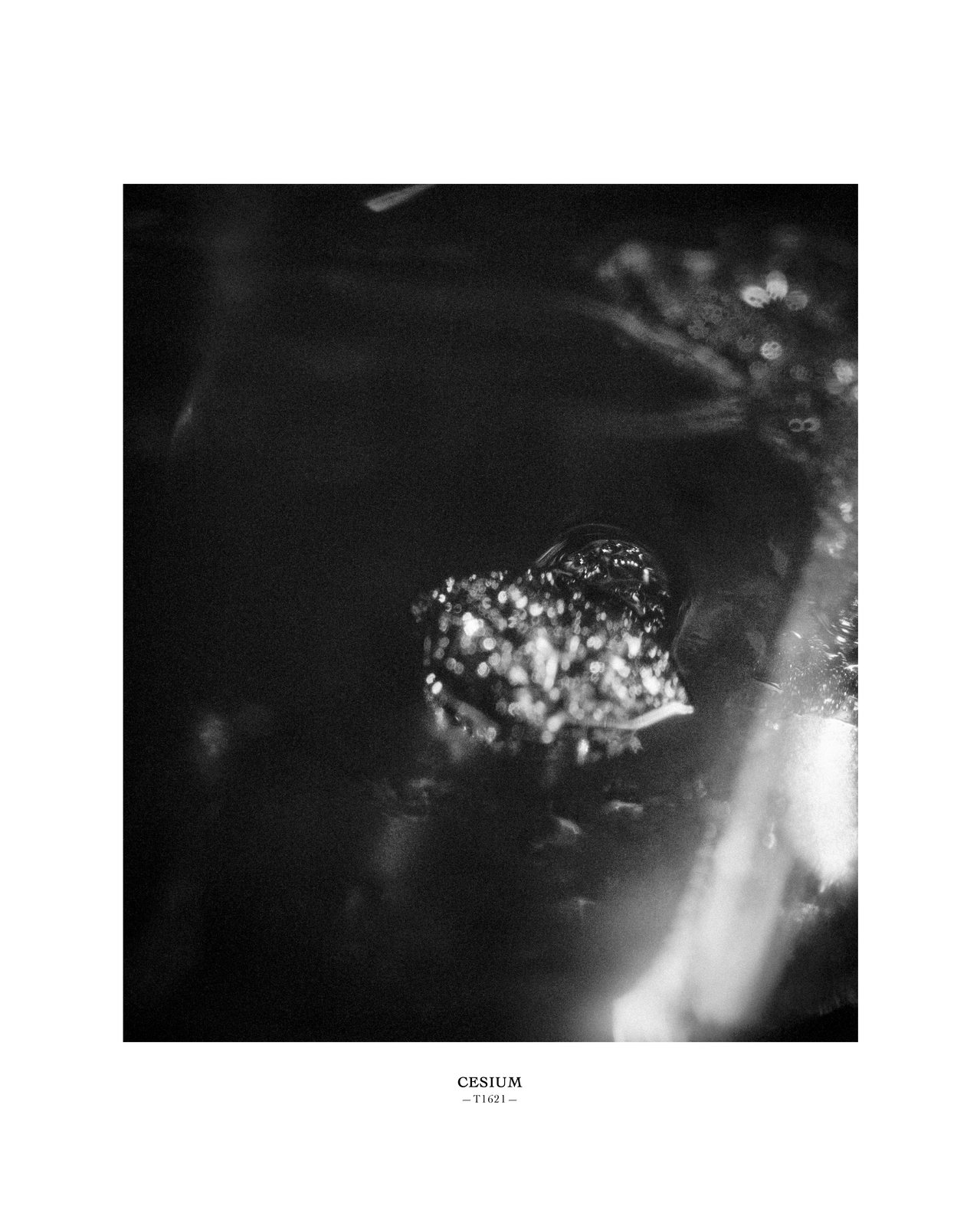 Melik Ohanian
Portrait of Duration
, 2015
Cesium Series T1621
Black and white photograph/ inkjet print on paper
19 5/8 x 15 3/4 inches
© Melik Ohanian/ ADAGP, Paris 2017
Courtesy de l'artiste et Galerie Chantal Crousel
Enquiries about work INV Nbr. MO2015001
Exhibitions :
- Entre deux infinis, Galerie Anne-Sarah Bénichou, Paris, France, 2017
- Under Shadows, Prix Marcel Duchamp 2015, Centre Pompidou, Paris, France, 2016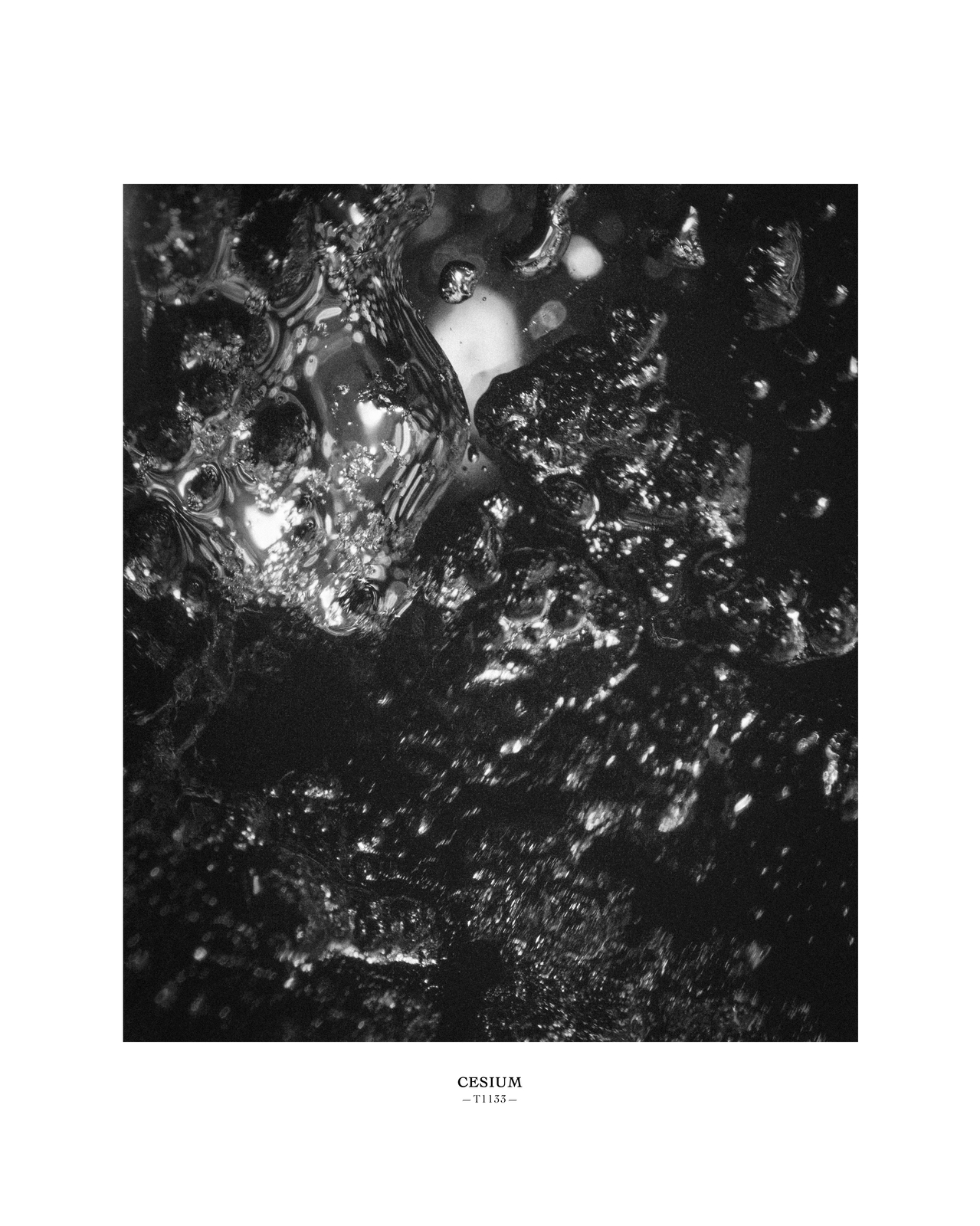 Melik Ohanian
Portrait of Duration
, 2015
Cesium Series T1133
Black and white photograph/ inkjet print on paper
19 5/8 x 15 3/4 inches
© Melik Ohanian/ ADAGP, Paris 2017
Courtesy de l'artiste et galerie Chantal Crousel
Enquiries about work INV Nbr. MO2015002
Expositions :
- Entre deux infinis, Galerie Anne-Sarah Bénichou, Paris, France, 2017
- Under Shadows, Prix Marcel Duchamp 2015, Centre Pompidou, Paris, France, 2016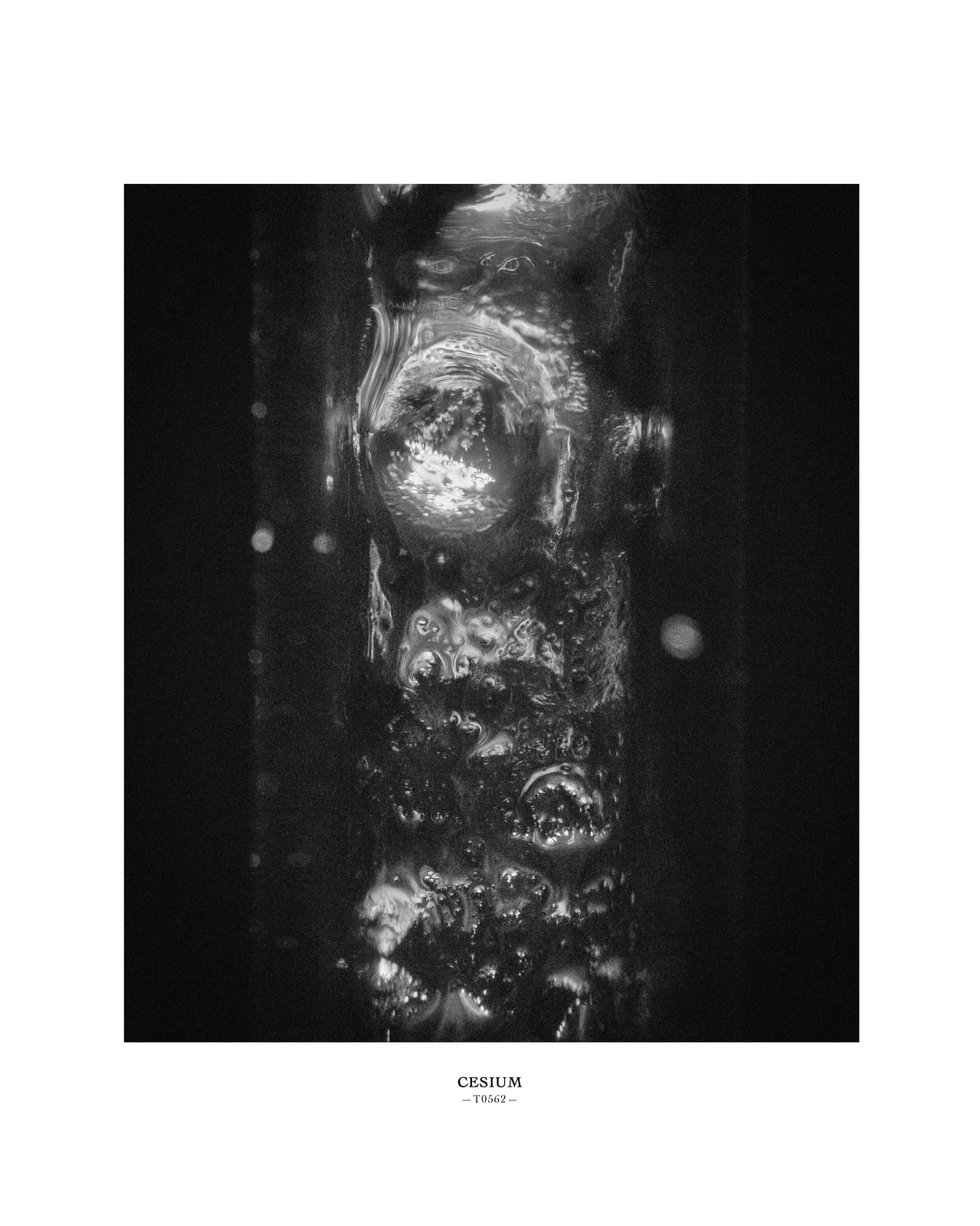 Melik Ohanian
Portrait of Duration
, 2015
Cesium Series T0562
Black and white photograph/ inkjet print on paper
19 5/8 x 15 3/4 inches
© Melik Ohanian/ ADAGP, Paris 2017
Courtesy de l'artiste et galerie Chantal Crousel
Enquiries about work INV Nbr. MO2015005
Exhibitions :
- Entre deux infinis, Galerie Anne-Sarah Bénichou, Paris, France, 2017
- Under Shadows, Prix Marcel Duchamp 2015, Centre Pompidou, Paris, France, 2016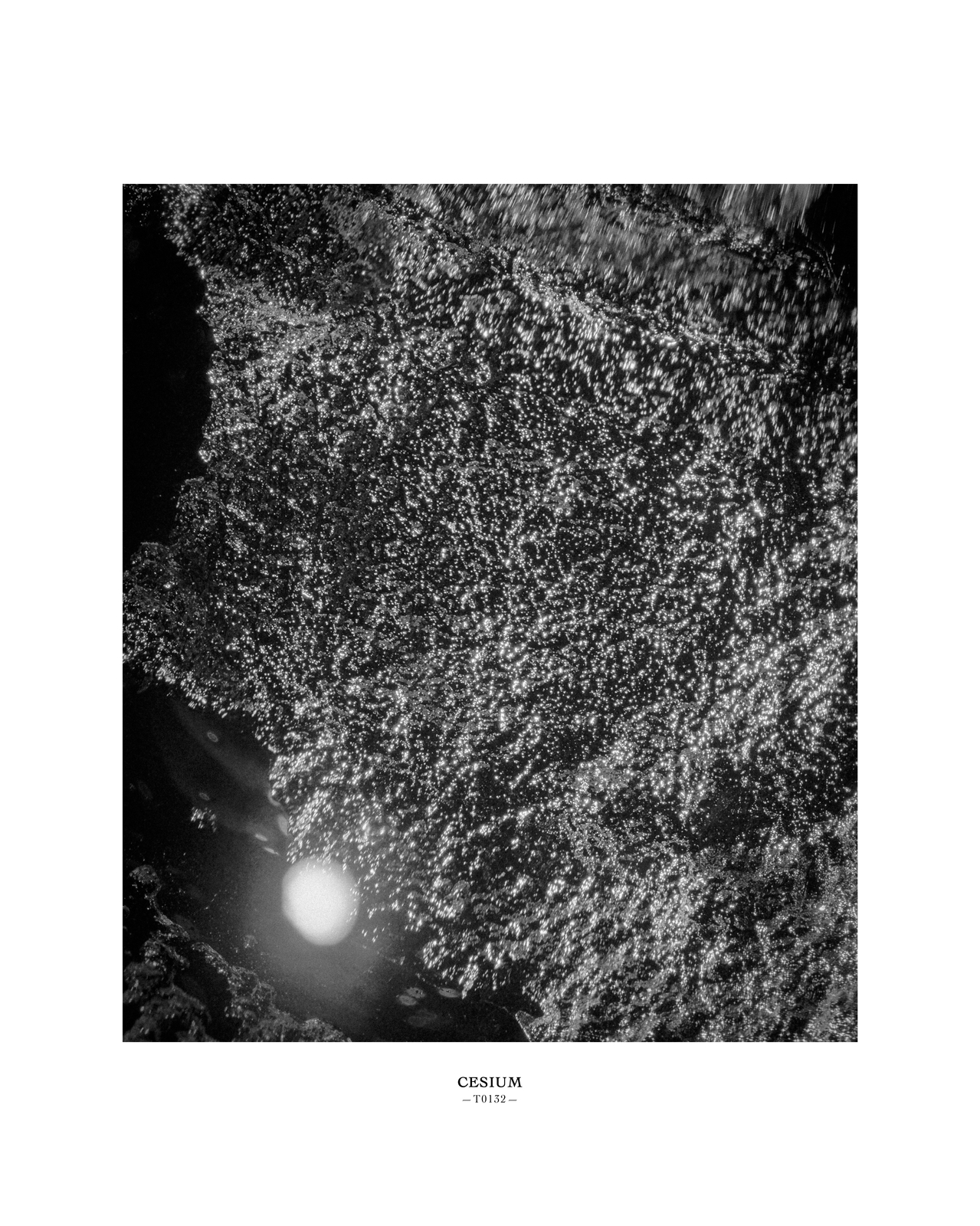 Melik Ohanian
Portrait of Duration
, 2015
Cesium Series T0132
Black and white photograph
19 5/8 x 15 3/4 inches
© Melik Ohanian/ ADAGP, Paris 2017
Courtesy de l'artiste et galerie Chantal Crousel
Enquiries about work INV Nbr. MO2015004
Expositions :
- Entre deux infinis, Galerie Anne-Sarah Bénichou, Paris, France, 2017
- Under Shadows, Prix Marcel Duchamp 2015, Centre Pompidou, Paris, France, 2016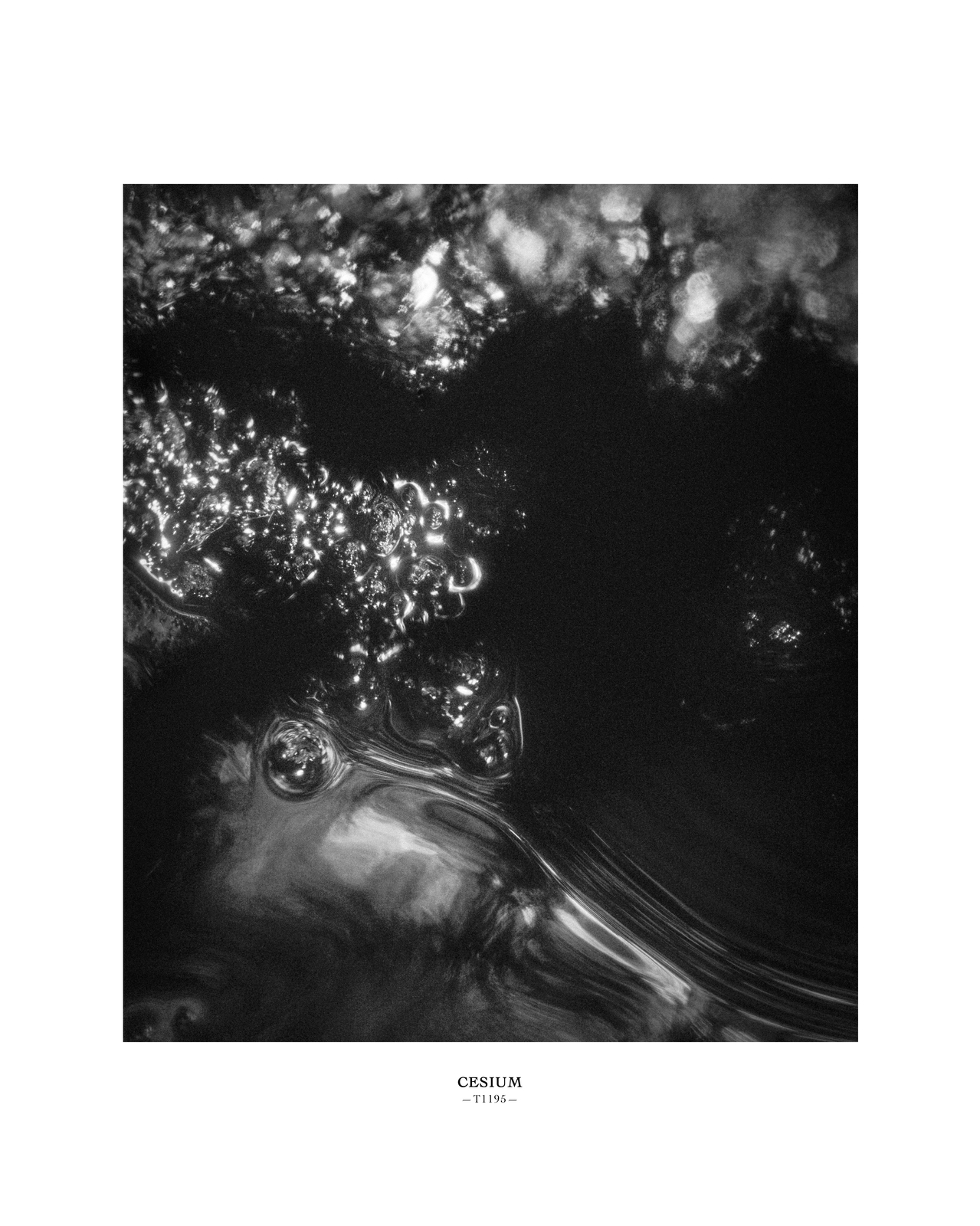 Melik Ohanian
Portrait of Duration
, 2015
Cesium Series T1195
Black and white photograph/ inkjet print on paper
19 5/8 x 15 3/4 inches
© Melik Ohanian/ ADAGP, Paris 2017
Courtesy de l'artiste et galerie Chantal Crousel
Enquiries about work INV Nbr. MO2015003
Exhibitions :
- Entre deux infinis, Galerie Anne-Sarah Bénichou, Paris, France, 2017
- Under Shadows, Prix Marcel Duchamp 2015, Centre Pompidou, Paris, France, 2016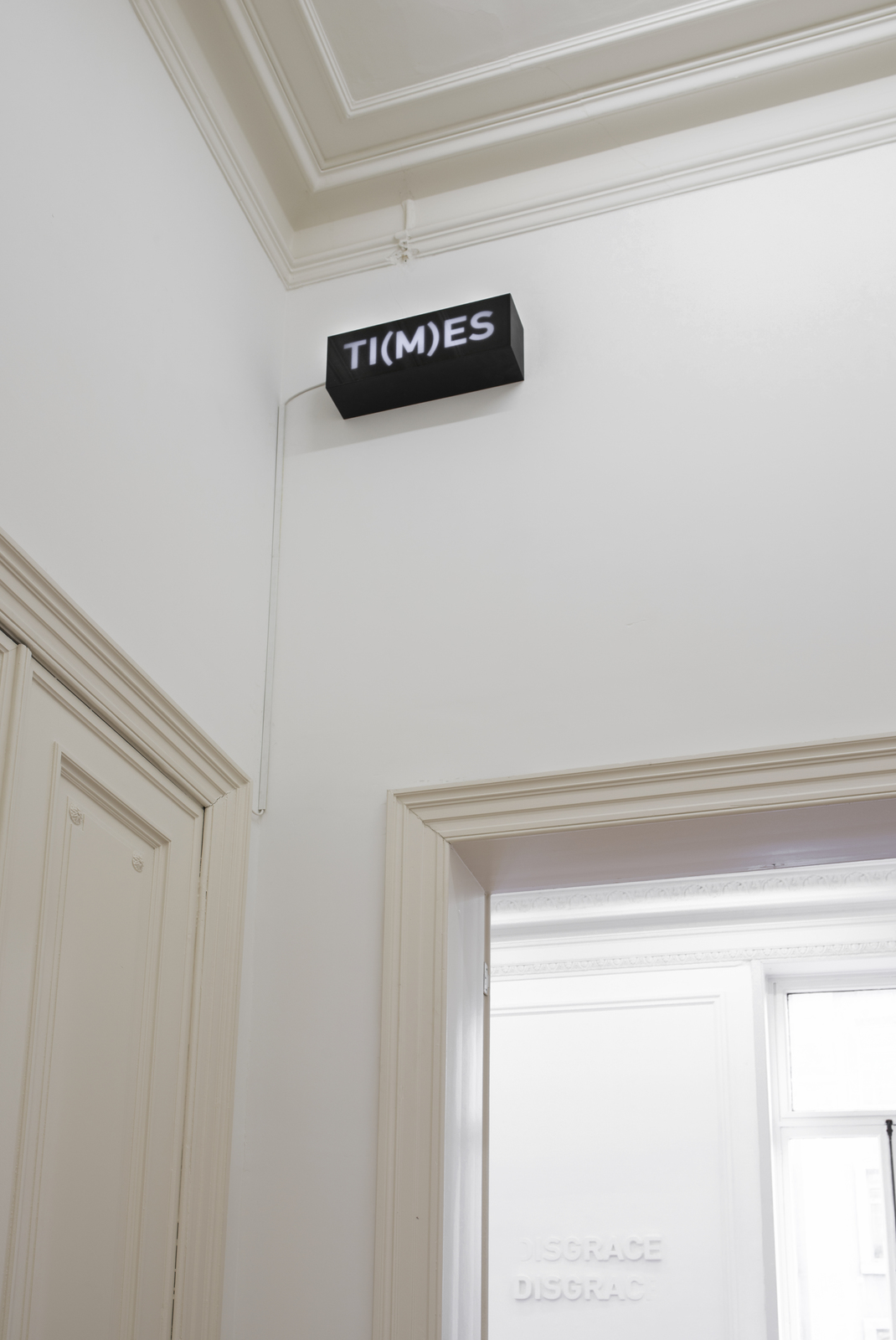 Melik Ohanian
Word(s), Series II - TI(M)ES
, 2014
Animated lightbox with LED
7 7/8 x 20 1/2 x 4 7/8 inches
courtesy Dvir Gallery et Galerie Chantal Crousel
Enquiries about work INV Nbr. MO2014001
Exhibitions:
- Entre deux infinis, Galerie Anne-Sarah Bénichou, Paris, France, 2017
- Under Shadows, Prix Marcel Duchamp 2015, Centre Pompidou, Paris, France, 2016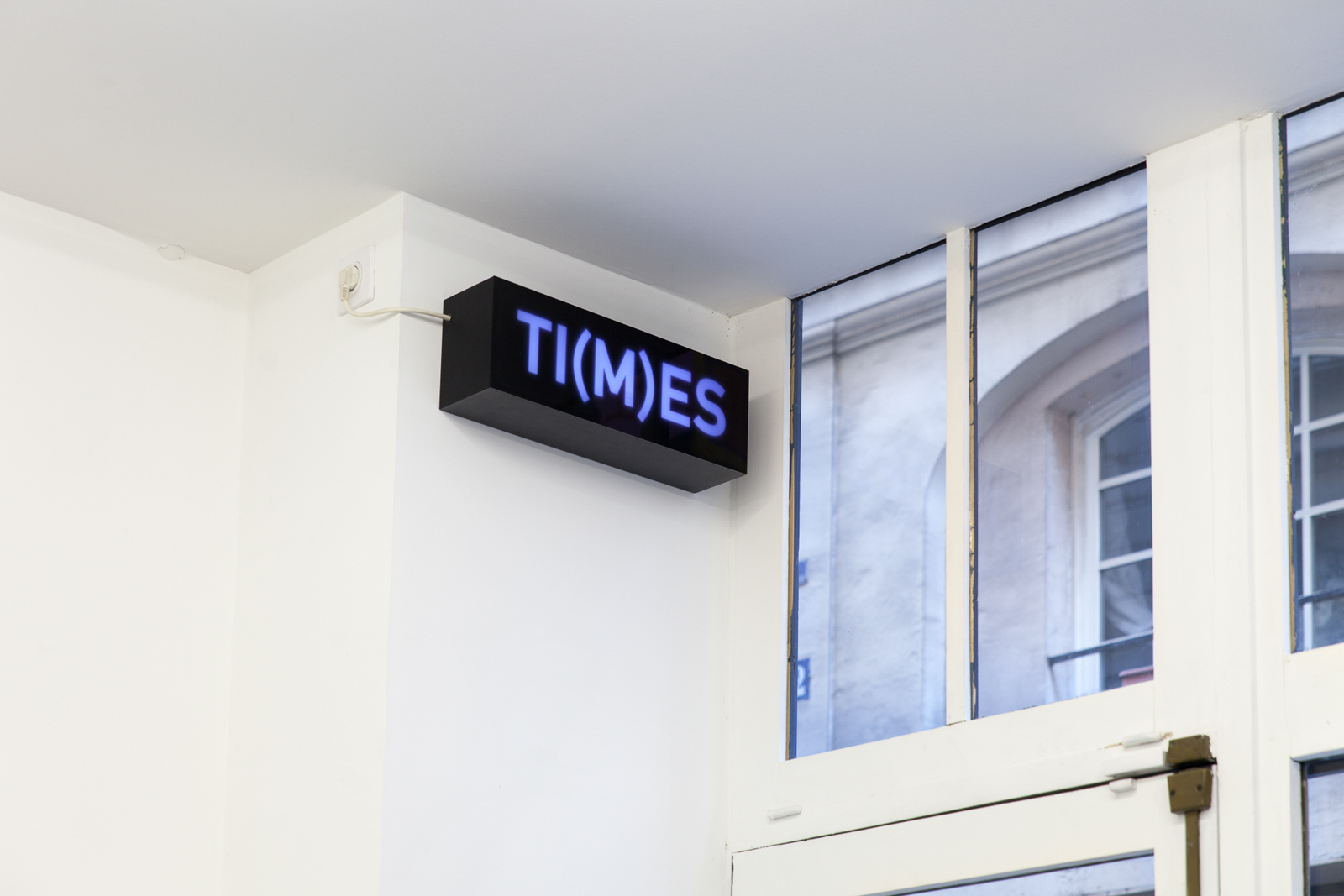 Melik Ohanian
Word(s), Series II - TI(M)ES
, 2014
Animated lightbox with LED
7 7/8 x 20 1/2 x 4 7/8 inches
courtesy Dvir Gallery et Galerie Chantal Crousel
Enquiries about work INV Nbr. MO2014001
Exhibitions:
- Entre deux infinis, Galerie Anne-Sarah Bénichou, Paris, France, 2017
- Under Shadows, Prix Marcel Duchamp 2015, Centre Pompidou, Paris, France, 2016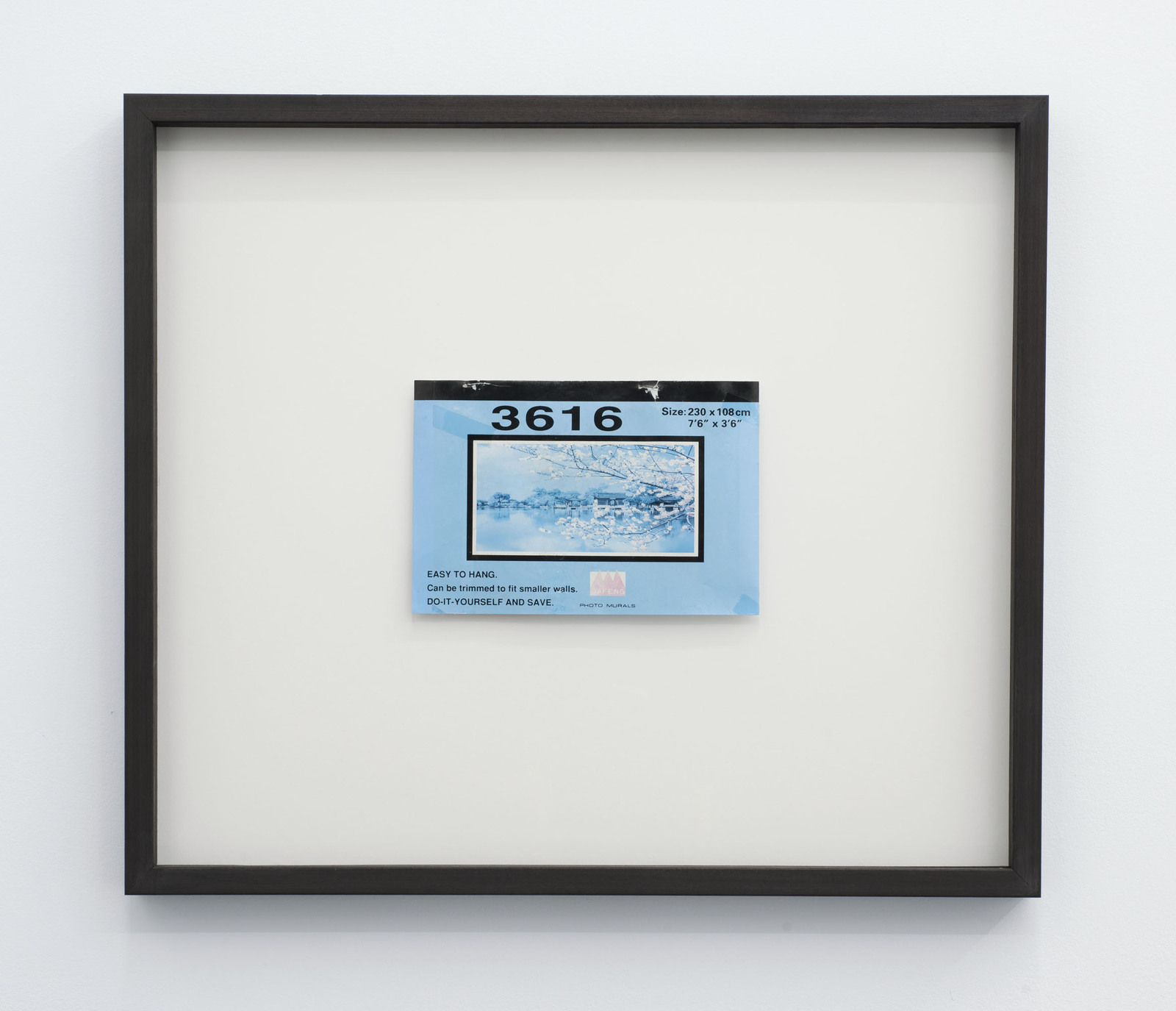 Thu Van Tran
Overexposed offset paper
16 x 18 inches (framed)
Courtesy de l'artiste et Galerie Meessen de Clercq
Enquiries about work INV Nbr. TVT2012001
Exhibition:
- Entre deux infinis, Galerie Anne-Sarah Bénichou, Paris, France, 2017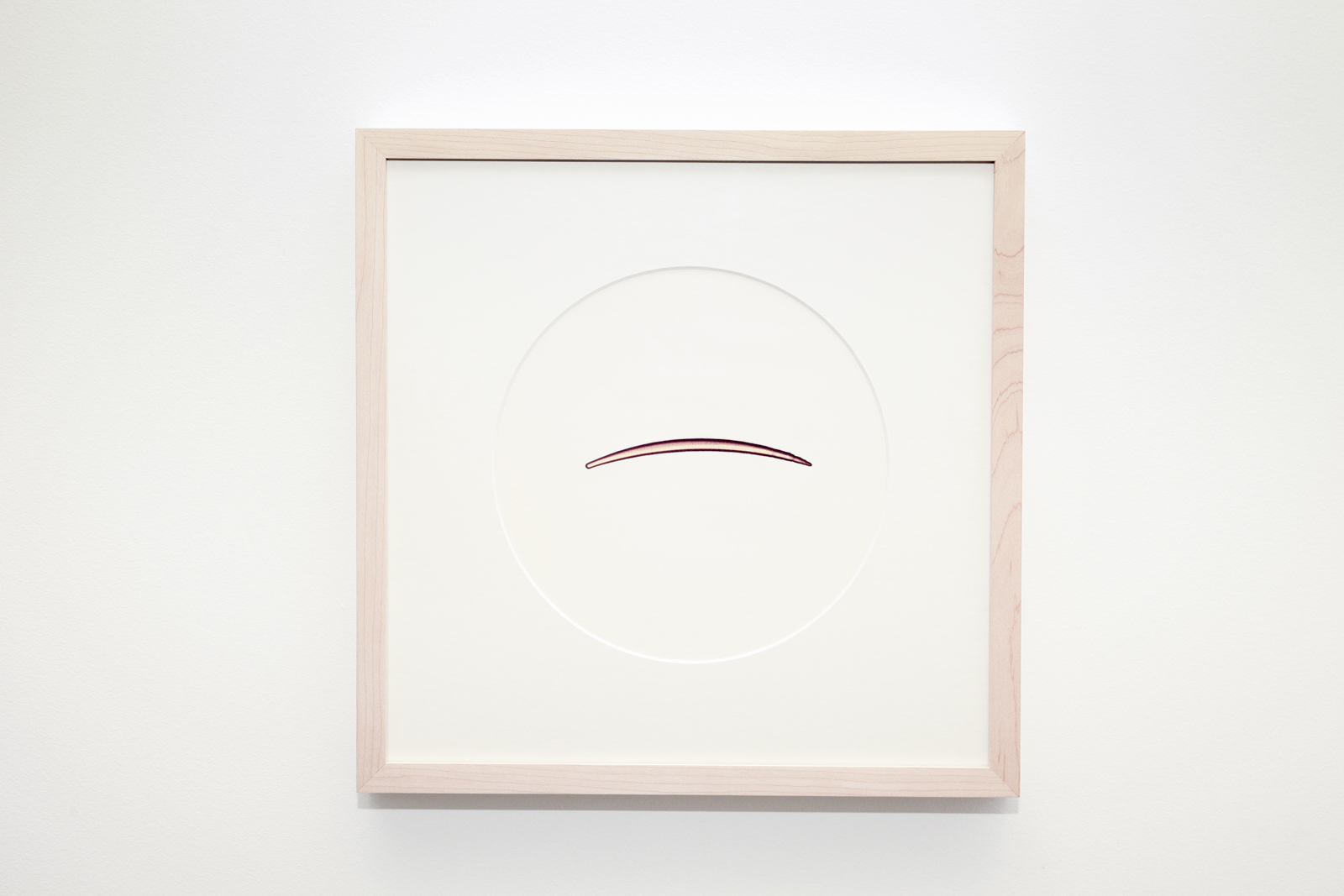 Jingfang Hao et Lingjie Wang
Sun Drawing, 24 avril 2015
, 2012 -
Sun Drawing
Thermal paper, sunlight
11,8 x 11,8 inches
Enquiries about work INV Nbr. JHLW2017013
Exhibition:
- Entre deux infinis, Galerie Anne-Sarah Bénichou, Paris, France, 2017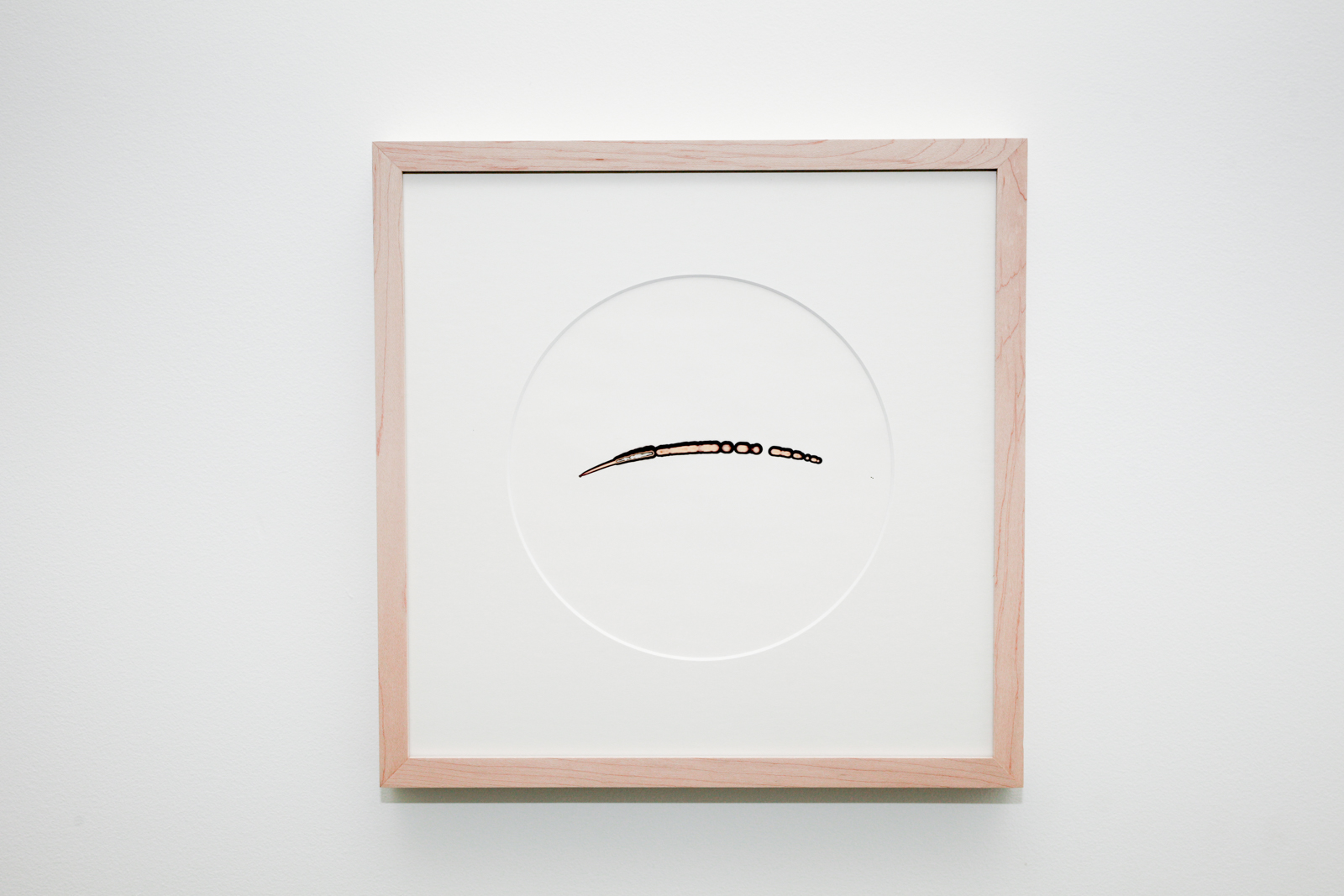 Jingfang Hao et Lingjie Wang
Sun Drawing, 5 avril 2015
, 2012 -
Sun Drawing
Thermal paper, sunlight
11,8 x 11,8 inches
Enquiries about work INV Nbr. JHLW2017001
Exhibition:
- Entre deux infinis, Galerie Anne-Sarah Bénichou, Paris, France, 2017