Rien sinon du rêve au doigt
Galerie Anne-Sarah Bénichou
19th May - 26th June 2021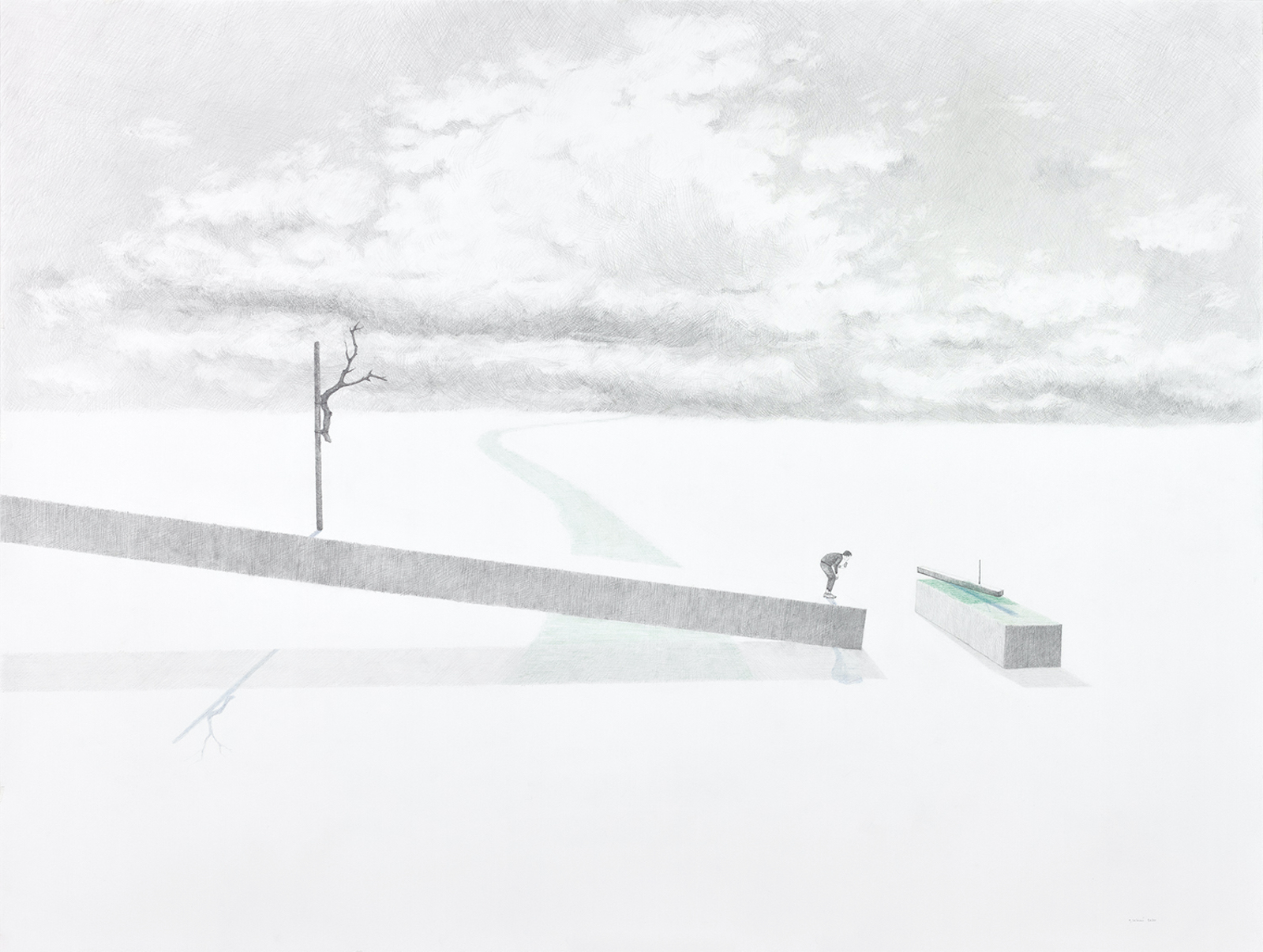 Massinissa Selmani
L'aube insondable #4
, 2020
Graphite and coloured pencil on paper
75 x 100 cm
Signed and dated lower right
Enquiries about work INV Nbr. MS2020001
The series Aubes insondables represents an evolution in the work of Massinissa Selmani. Here, the artist is interested in the forms's suggestion through a play on space and values. Although his sources of inspiration deflect from the written press, these works are nevertheless in line with his reflection of designing enigmatic, floating and imaginary spaces. He conceives environments, in an "unfathomable" style as the title suggests, without beginning or end, accentuating the mystery of floating scenes and architectures.
For his second solo show at the gallery, Massinissa Selmani pursues his exploration of themes that are dear to him, around drawing and the absurd, while orienting his work towards new avenues of reflection. For the first time, he presents sculptures that echo the scenes represented in his drawings. Some of his new series take on a more political feature, inspired by recent events and acts of violence. Indeed, the artist's works are constructed from the confrontation and juxtaposition without logical coherence, of real elements that he draws from his collection of press cuttings and imagination. Through this process of drawing that combines documentary form and fiction, the artist highlights the ambiguous and absurd aspect of reality. His works thus subtly divert our perception of images and plays on the border between the real and the unreal.

In homage to the poet Jean Sénac, the title of the exhibition "Rien sinon du rêve au doigt" is borrowed from one of his poems entitled "Trouvure".