Kaléidoscope du réel
Galerie Anne-Sarah Bénichou
4th September - 24th October 2021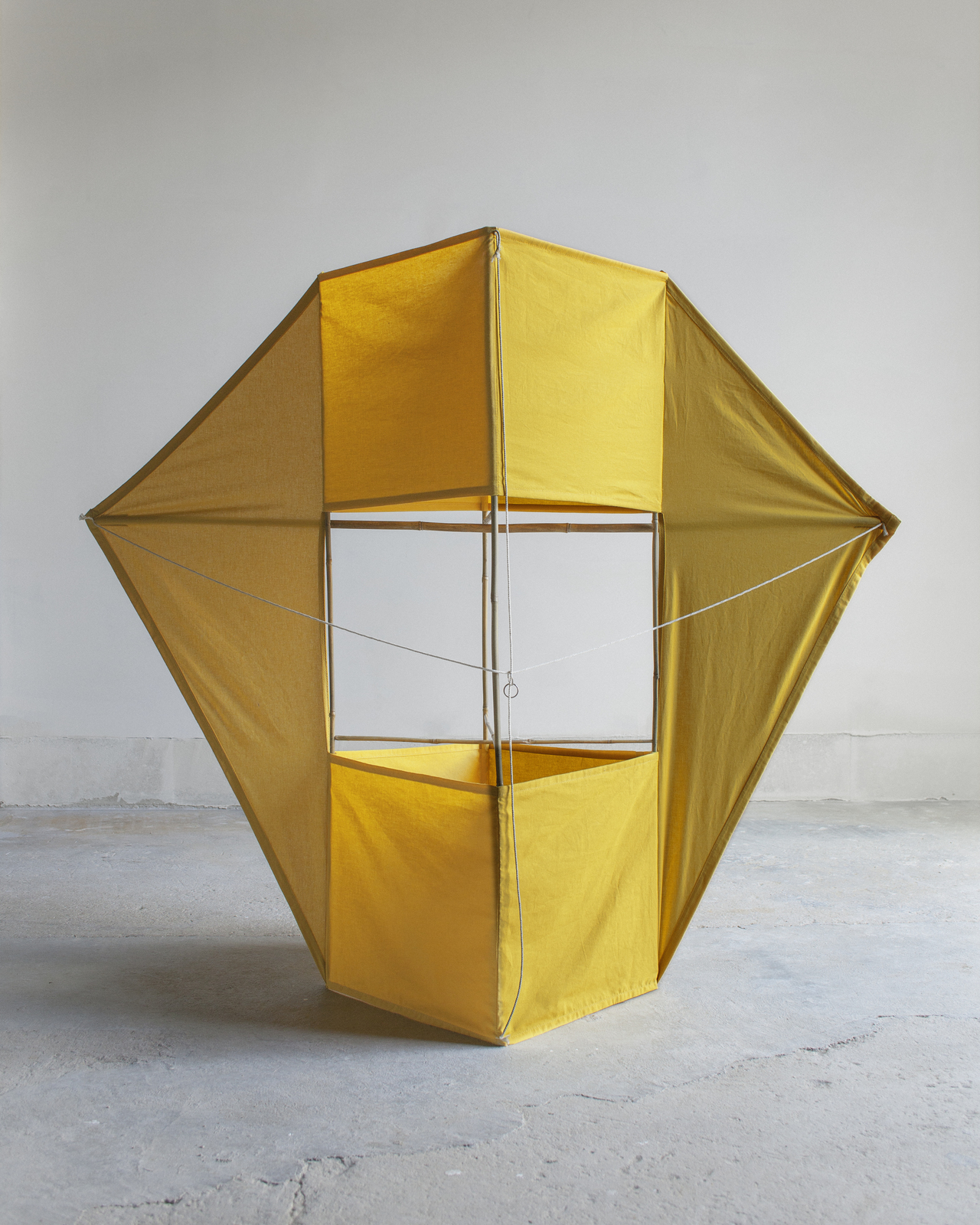 Laurent Montaron
Cerf-volant porte antenne
, 2018
Cotton, bamboo
140 x 120 x 55 cm
Enquiries about work INV Nbr. LM2018001
Cette œuvre est une réplique d'un cerf-volant porte antenne, l'un des tout premiers dispositifs permettant la réception d'ondes radioélectriques de basses et moyennes fréquences via l'élévation d'une antenne radioélectrique.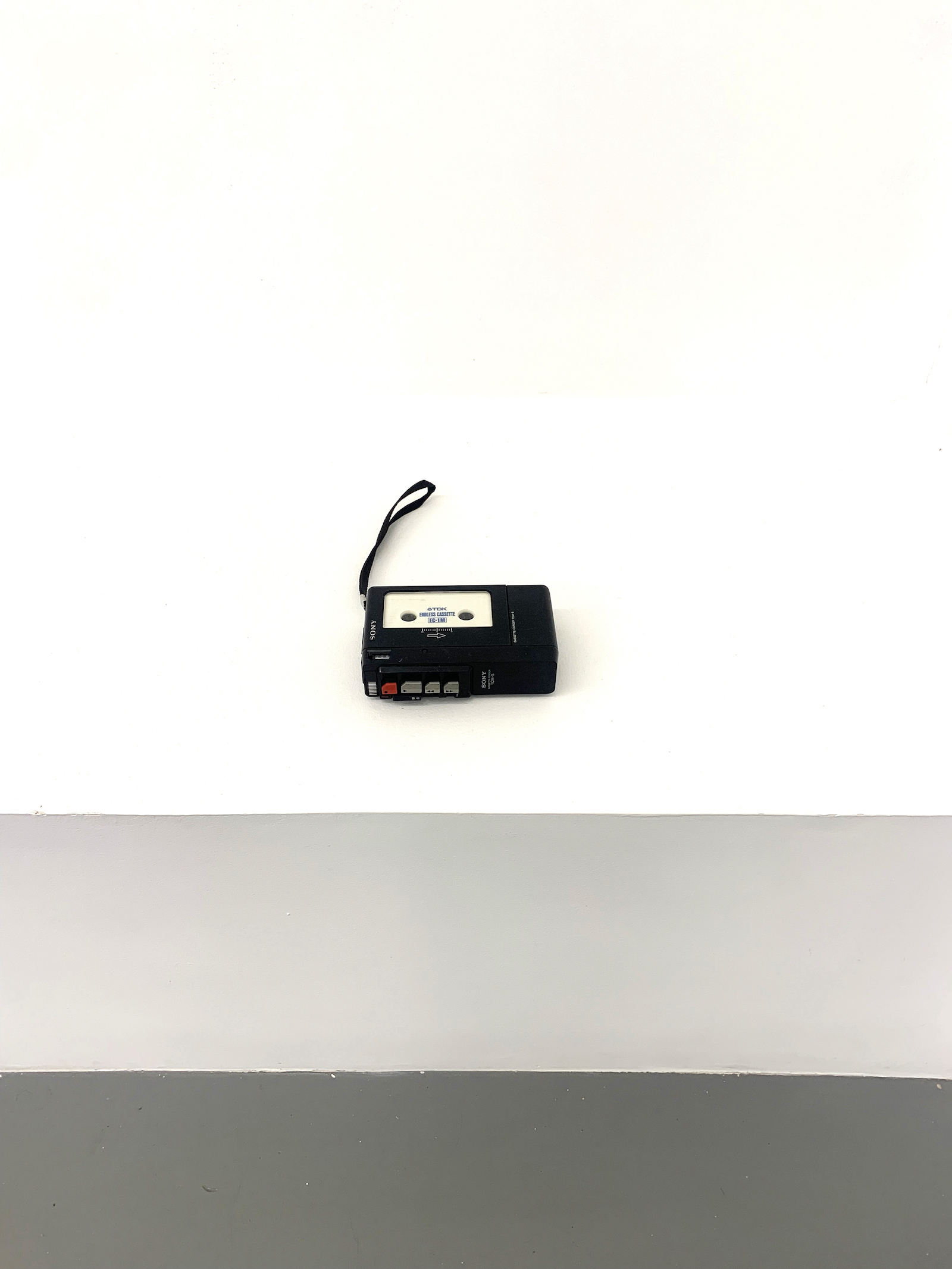 Laurent Montaron
Sony Cassette Corder TCM-5, endless tape EC-1M
14 x 9 x 4 cm
Enquiries about work INV Nbr. LM2020002
Immediacy est une oeuvre constituée d'un Magnétophone à cassette portable qui enregistre les sons environnants sur une cassette sans fin, effaçant à mesure de l'enregistrement ce qui vient de s'inscrire sur la bande.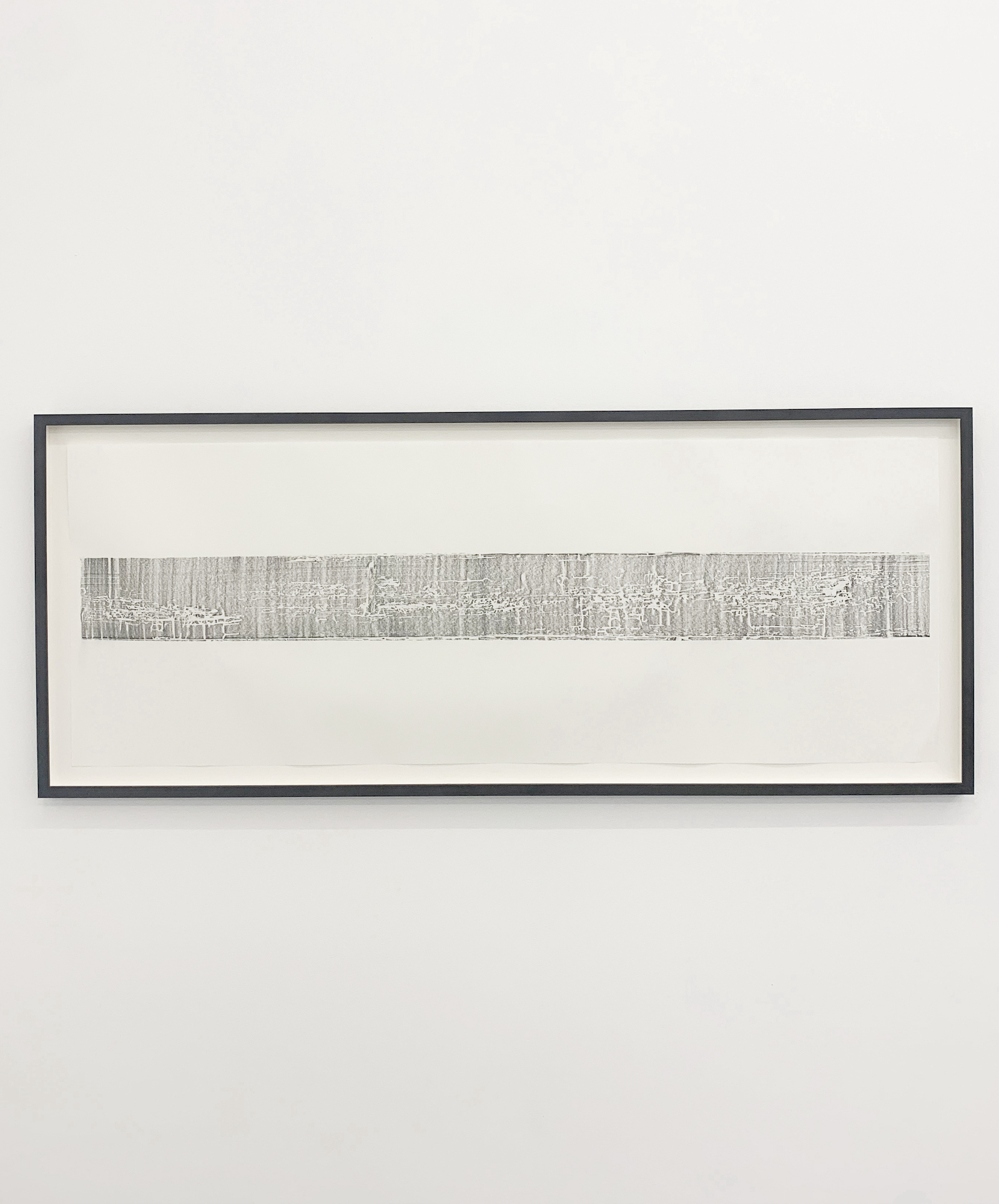 Julien Discrit
Lead pencil rubbing on paper
44 x 118,5 cm
Enquiries about work INV Nbr. JD2020001
Cette oeuvre s'inscrit dans la continuité de la série des Pensées ou des Chants d'oiseaux ; des formes autogénérées, faites de traces et de cheminements, rendent l'intervention artistique dépendante de facteurs aléatoires. Réalisée à partir du frottage d'une planche de parquet à la mine de plomb, elle vient sublimer les nervures du bois et les galeries creusées par les insectes, composant autant de motifs évoquant un dessin ou bien une forme d'écriture mystérieuse.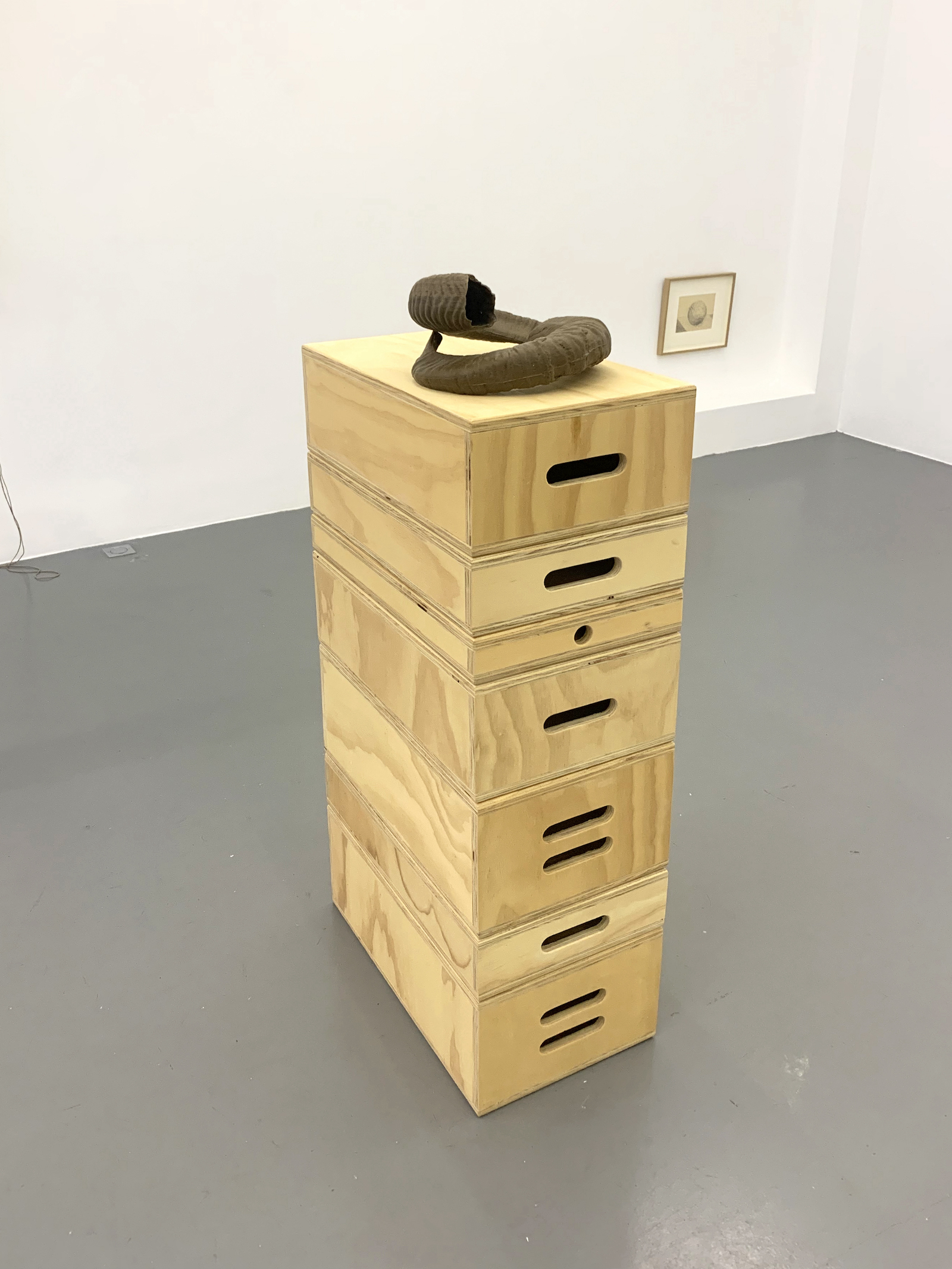 Laurent Montaron
wax cast, apple boxes
51 x 30 x 52 cm
Enquiries about work INV Nbr. LM2020003
The title of this piece is borrowed from the shofar, an ancient musical horn used for Jewish religious purposes. This instrument is blown on two different celebrations:  Rosh Hashanah, the Jewish new year, and on Yom Kippur, the day of the atonement. If we instead focus on the material of these artworks, we can grasp another layer of meaning that refers to the junction of two opposing states connected by a medium. Indeed, the finite connotation of the term ?artwork? does not really apply to these horns as they are two wax casts. A cast represents a state in between a real object and a future object, an original and a replica. Montaron is interested in the liminal state inhabited by these fragile works that endows them to function as a reproduction tool, that, in the same way as a photographic negative does, steals the ?now? and ?where?- to borrow Benjamin?s words-  of the object being cast.