Le paysage n'est nulle part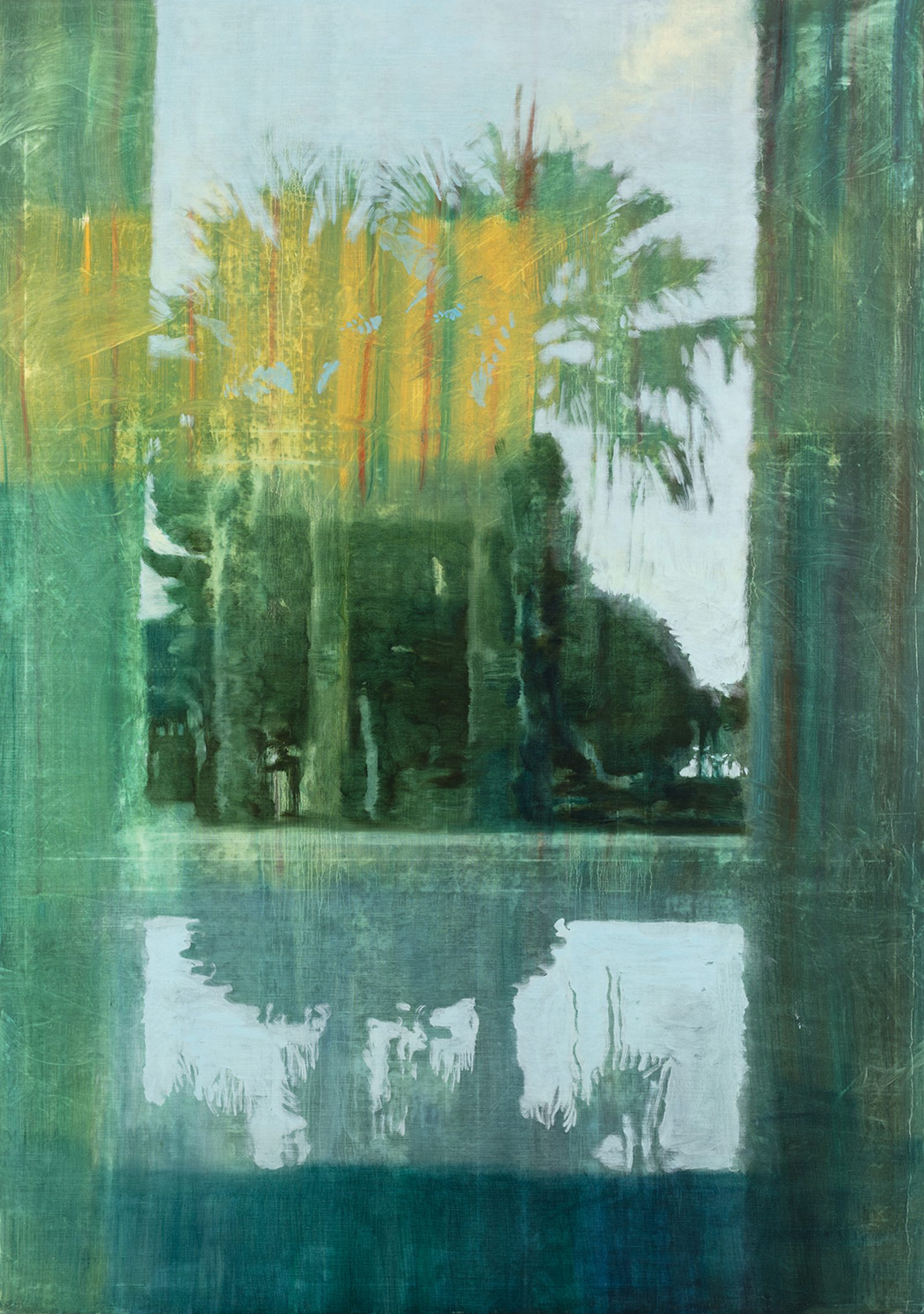 Yann Lacroix
Oil on canvas
280 x 200 cm
signed, titled, dated on the back
Enquiries about work INV Nbr. YL2020001
From his memories (images gleaned from the Internet, trips abroad, daily environment...), Yann Lacroix paints deliberately composite landscapes, inhabited by exotic vegetation, tropical greenhouses and swimming pools, made up of their own artificiality and empty of human presence but whose traces of a past or possible history bring sensuality and life: a reflection on heterotopias that is articulated through these places that are both phantasmagoriated and borrowed from the poetry of everyday life like allegories in the painting itself.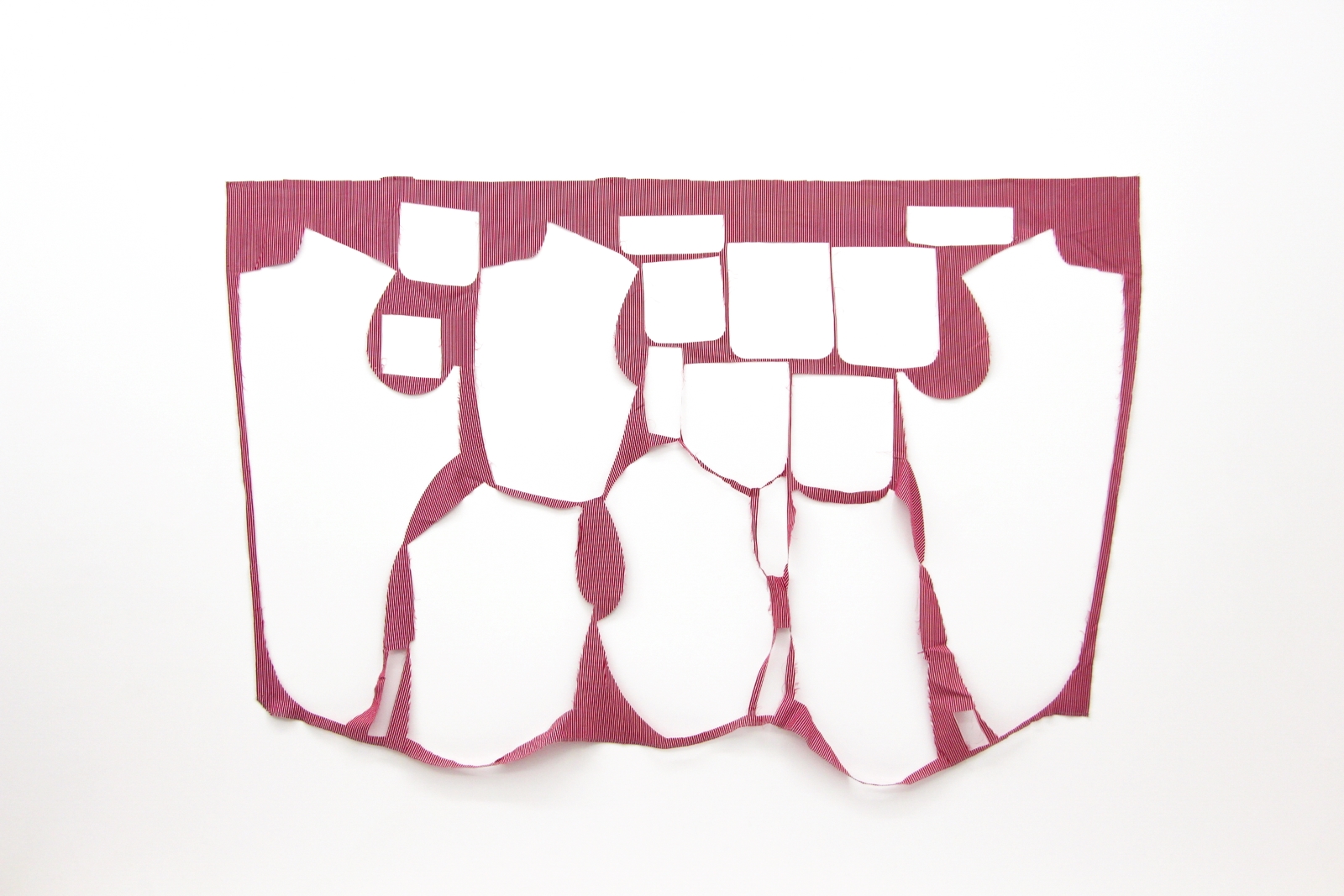 Marion Baruch
Le paysage n'est nulle part
, 2020
Cotton
100 x 154 cm
Enquiries about work INV Nbr. MB2020001
Since the end of the 2000s, Marion Baruch has made a major artistic shift by taking an interest in left-overs of fabric from the textile industry. From this material, she has created artworks that are both sculptures and pictorial compositions. She notably emphasizes on the way the fabric reconstructs the space when it is hung. At the beginning of this new artistic cycle, she conceived her artworks by spontaneously quoting art history, from painting to more conceptual works. Le paysage n'est nulle part is an ironic nod to classical paintings. Marion Baruch uses its traditional horizontal format although there is nothing narrative about it. It is only a poetic reference.
Julien Discrit
Etats inversés - San Francisco -
, 2017
Pigment print
Image: 177,5 x 119 cm
Frame: 188,5 x 130 cm
Enquiries about work INV Nbr. JD2017006
The États-inversés series was initiated in 2010 by Julien Discrit. Based on a division of American geography, the artist reinterprets the process of shading in cartography, which consists of highlighting variations in terrain by reproducing fictitious sunlight on the slopes and thus producing a two-dimensional impression of relief. By inverting the conventionally used spectrum and turning these maps into black and white, Julien Discrit creates a new way of apprehending relief. He thus reverses the reading of the American territory, creating new motifs from a pre-existing mode of representation.
In the first instance, he produced a complete atlas of the American relief in two volumes. In a second phase, in 2016, he decided to make prints of some of the cities in the book by reproducing them in large format. In doing so, he added a new dimension to the work by integrating the idea of scale, which disrupts our representation of spaces and questions our ways of making the world around us intelligible.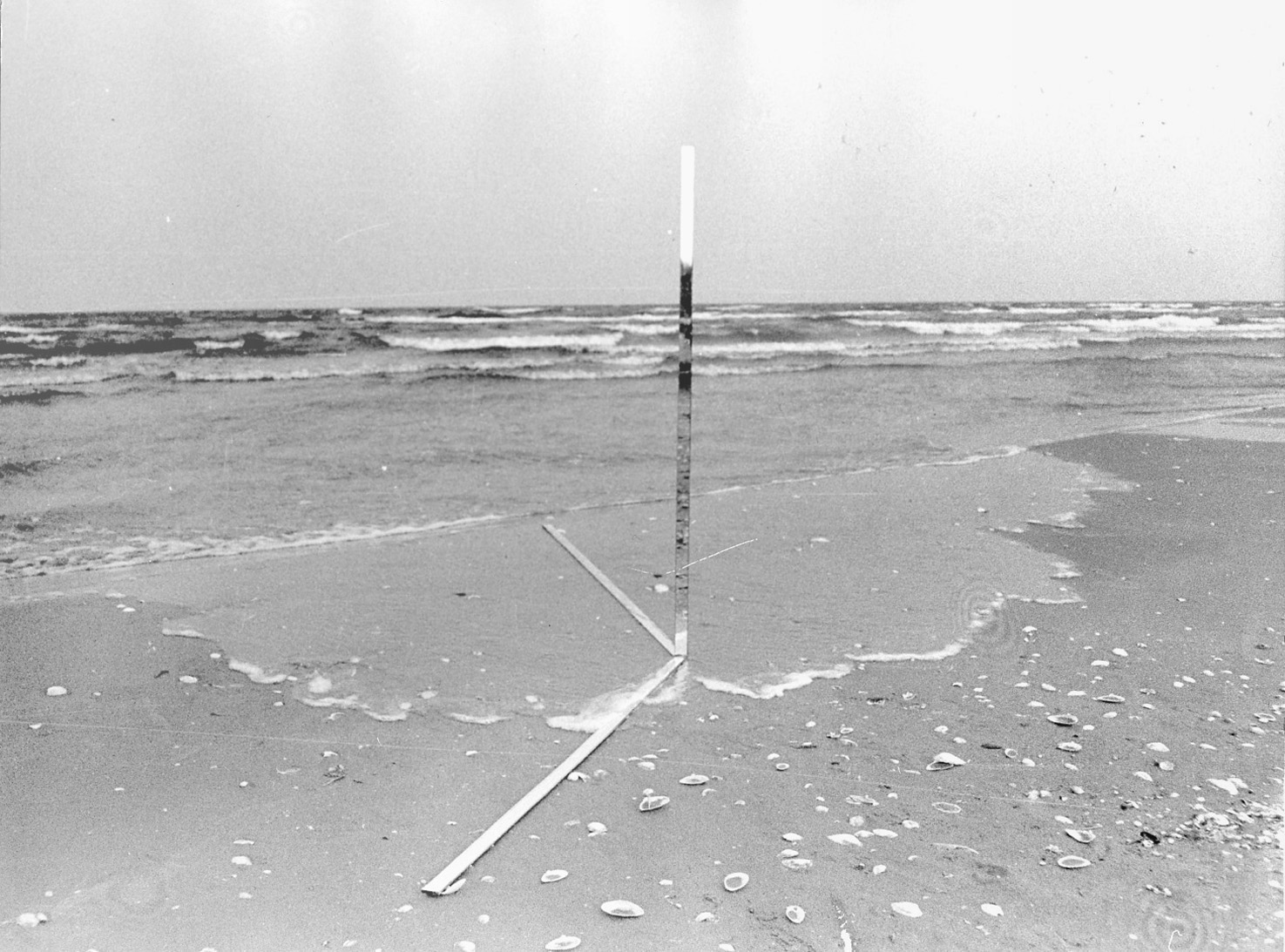 Decebal Scriba
Labyrinth #06, landscape intervention
, 1984-1985
Série "Mirror"
vintage black and white gelatin sliver print
Image: 18,5 x 25 cm
Frame: 32,3 x 26,4 x 2,5 cm
Enquiries about work INV Nbr. DS1984001
The Labyrinth photographs, from the Mirror series, capture an intervention on the seaside, and act as a philosophical reflection around the concept of reality. Like a labyrinth, this notion of reality can take a multitude of paths; there is a global picture of reality in accordance with a supposedly established definition, becoming nevertheless more and more complex and elusive as soon as our common conventions are reconsidered, calling into question its very existence.

Decebal Scriba
Untitled (Void study)
, 1973
black and white gelatin silver prints
Image: 30 x 90 cm
Frame: 42 x 103,4 x 3,5 cm
Enquiries about work INV Nbr. DS1973009
Untitled (Void study) is the photographic capture of a rectangular breakthrough in grass. The image, which become obsessional for the artist, found its meaning when it was turned to a negative. It then evolves into a questioning around the notion of emptiness and fullness, existance and nonexistent, life and death. Through the investment of the philosophical field, the artist invites us to interrogate our definitions in order to highlight their complexity.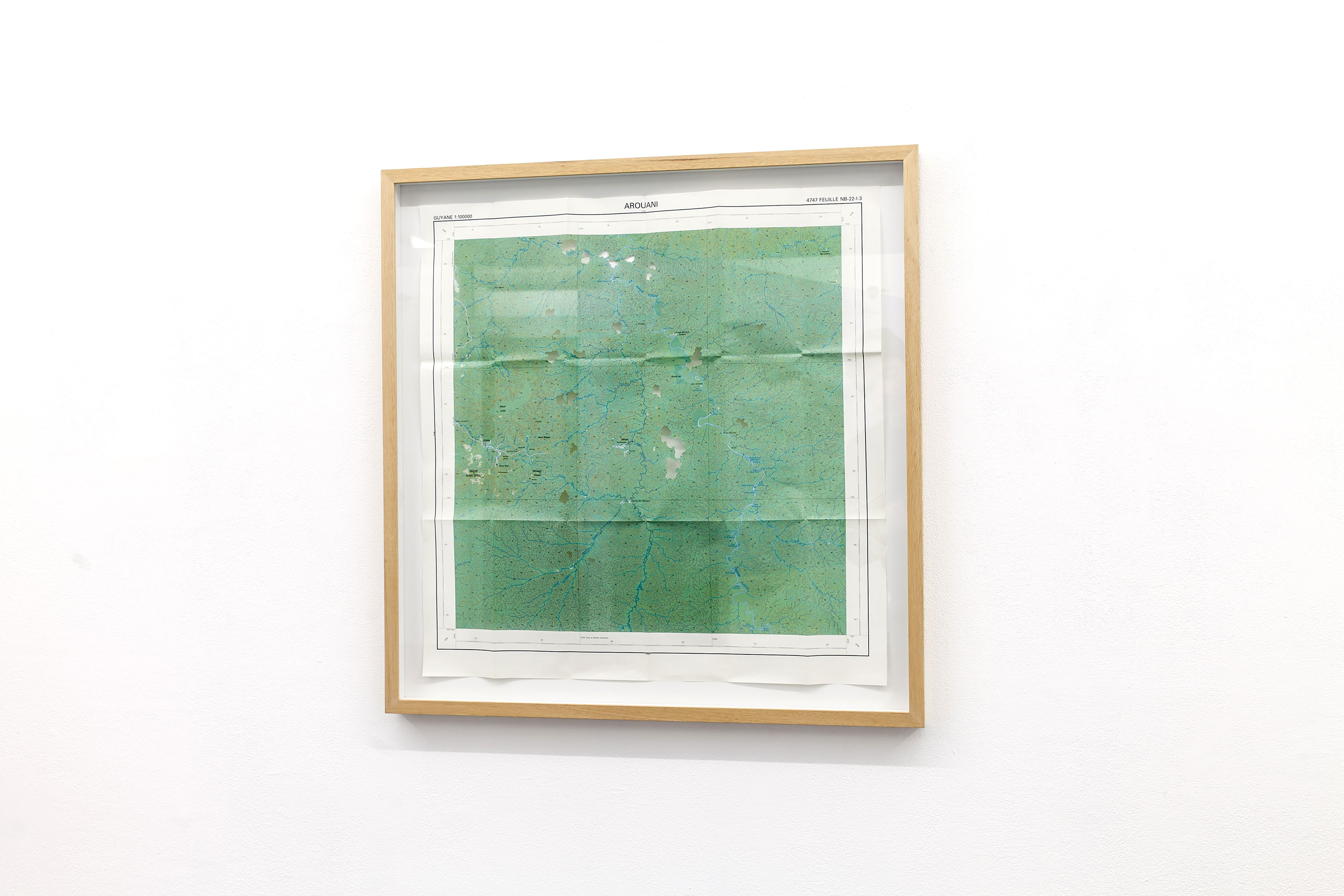 Julien Discrit
Terrae Incognitae -Arouani-
, 2015
Perforated map
80 x 80 cm
Enquiries about work INV Nbr. JD2015004_1
These maps representing French Guyana have been produced by the French national geographic institute. In some areas the map shows lack of information where it is written 'nuages' (clouds). These blank spaces have been cut, as the inverted representation of the cumulus passing over the rain forest, the day the institute took aerial pictures.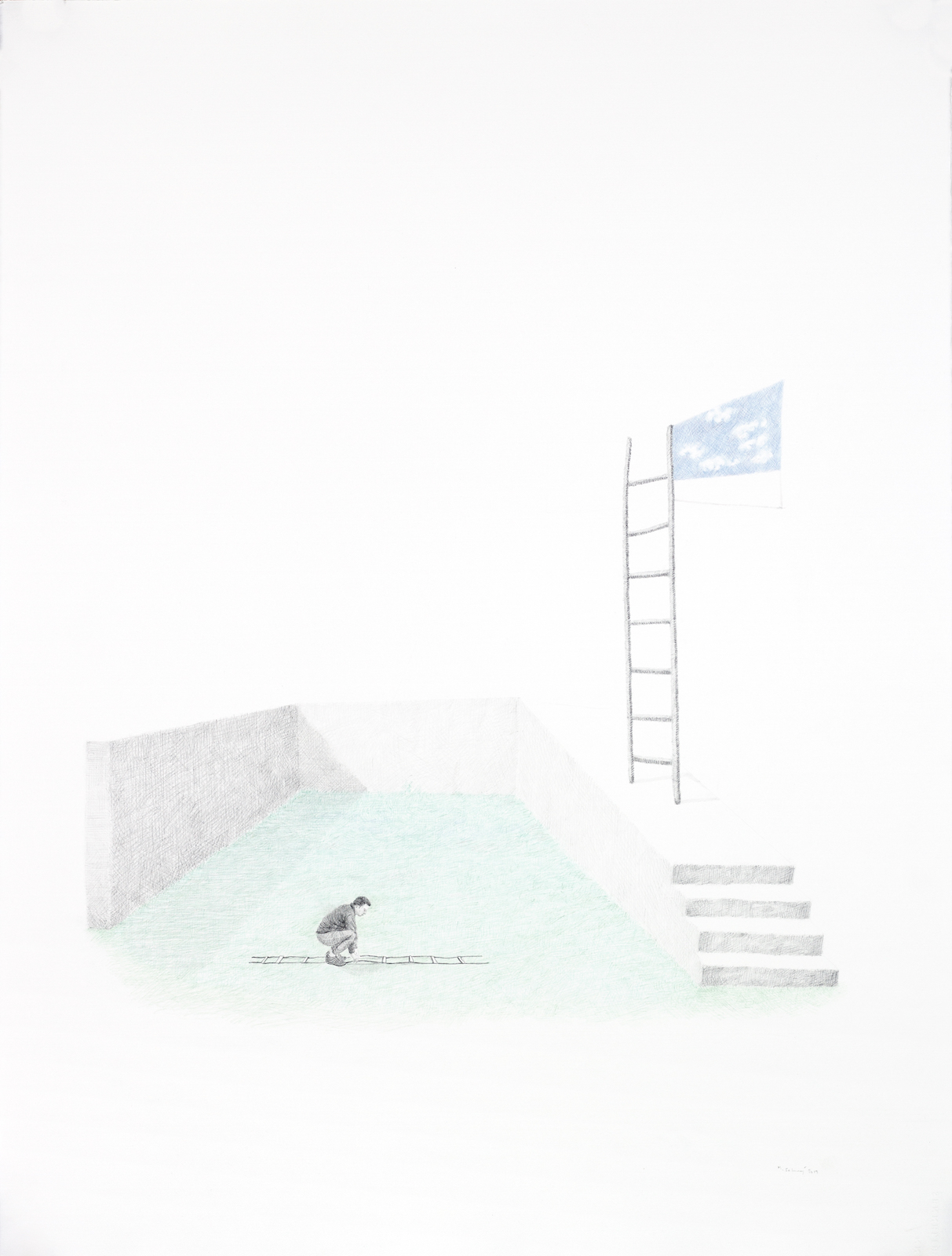 Massinissa Selmani
graphite and coloured pencils on paper
76 x 56 cm
Signed and dated lower right
Enquiries about work INV Nbr. MS2019004
Massinissa Selmani's drawings are inspired by political news, especially from cut-outs of the press that he has been collecting for many years. By confronting and juxtaposing these elements without logical coherence, the artist creates enigmatic and ambiguous scenes, underlining the ironic, even tragic character of the absurd and strange situations represented in his drawings.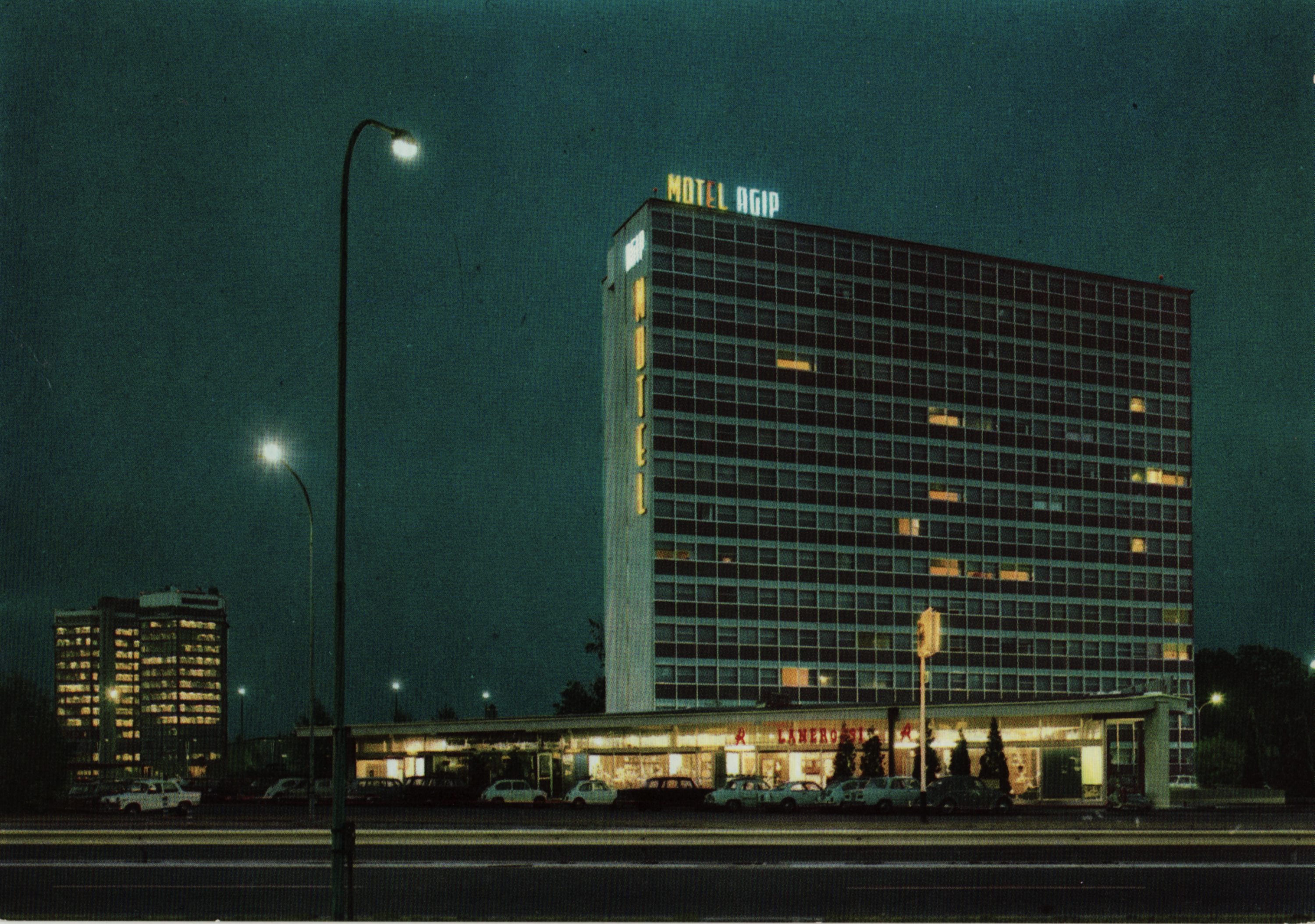 Valérie Mréjen
HD Video, colour, sound
3'30"
Enquiries about work INV Nbr. VM2014001
Directed by Valérie Mréjen and Bertrand Schefer, with Irène Jacob and Antoine Chappey.

Picture: Raphaël André. Sound: Yolande Decarsin. Editing: Anne Laure Viaud. Mix: Damien Aubry.

A man and a woman are having dinner in a restaurant. Their conversation is punctuated by images of landscapes, cities, mountain roads, empty squares, all collected from postcards. The phrases they exchange form perhaps the chaotic whole of the already long history they live together. Perhaps they are both projecting what a possible love affair between them would become. Perhaps each of these hypotheses is true at the same time.

Video's link : https://vimeo.com/103446342

With the support of the University of Rennes 2, Art & Essai gallery, FNAGP.

LVMH collection.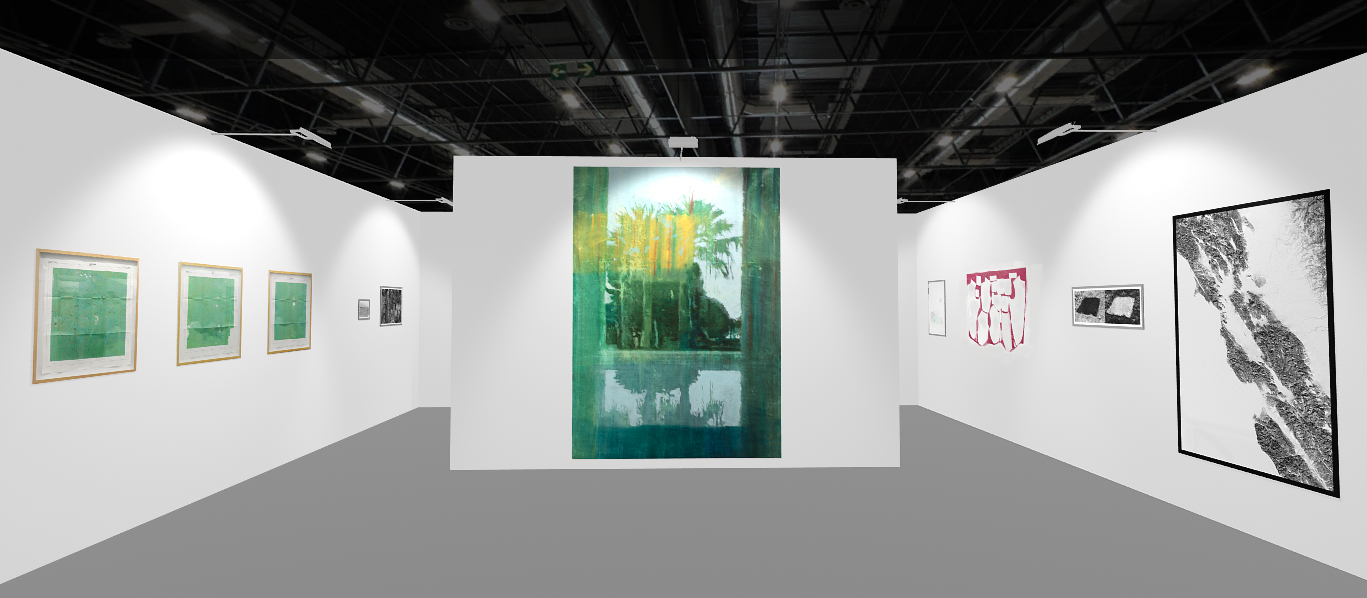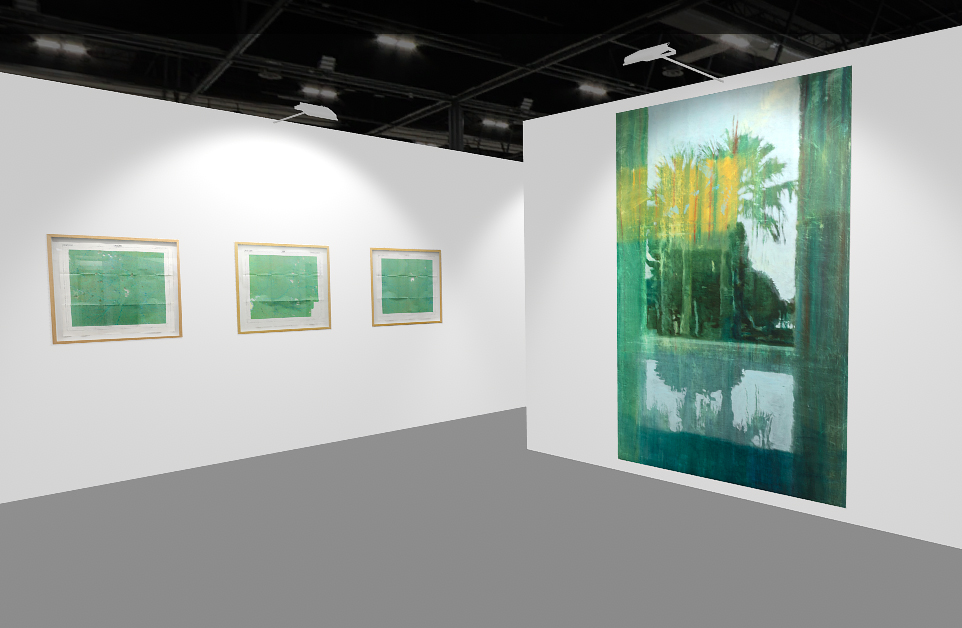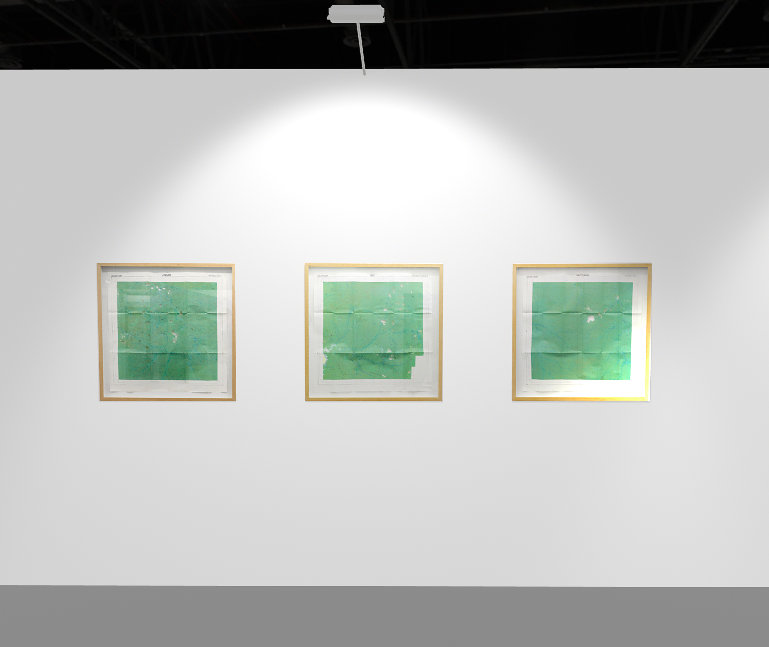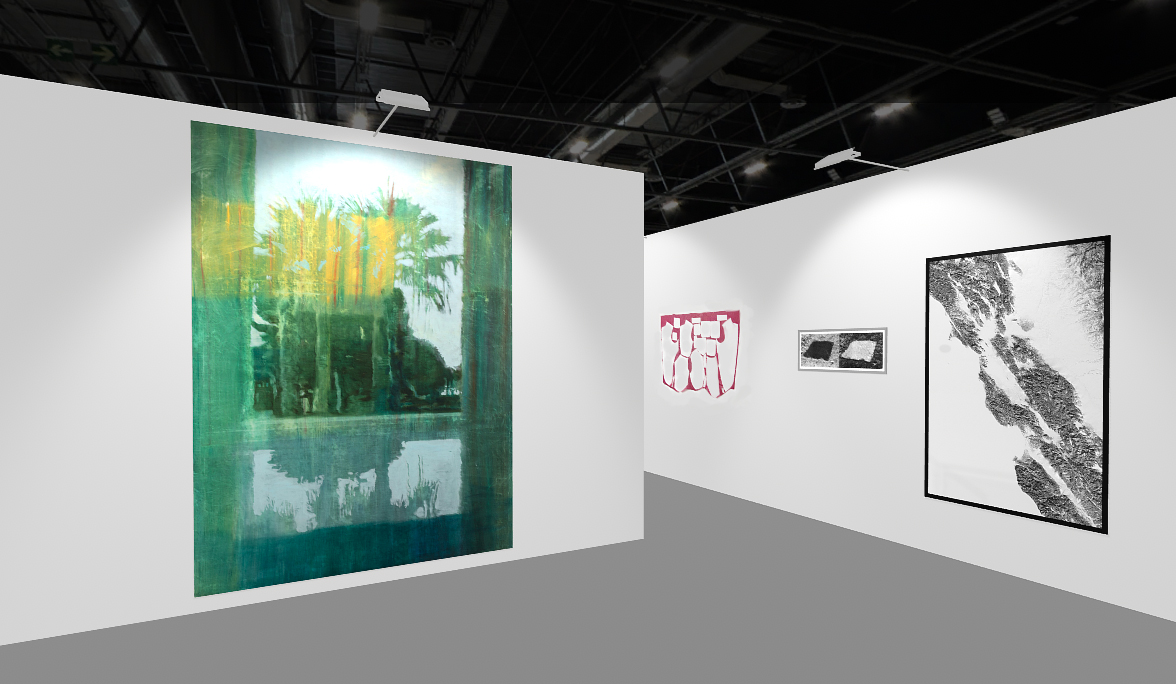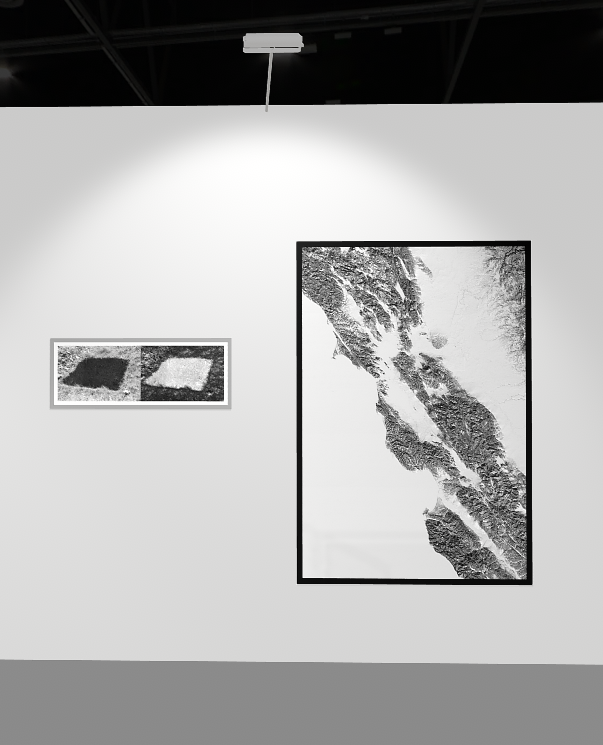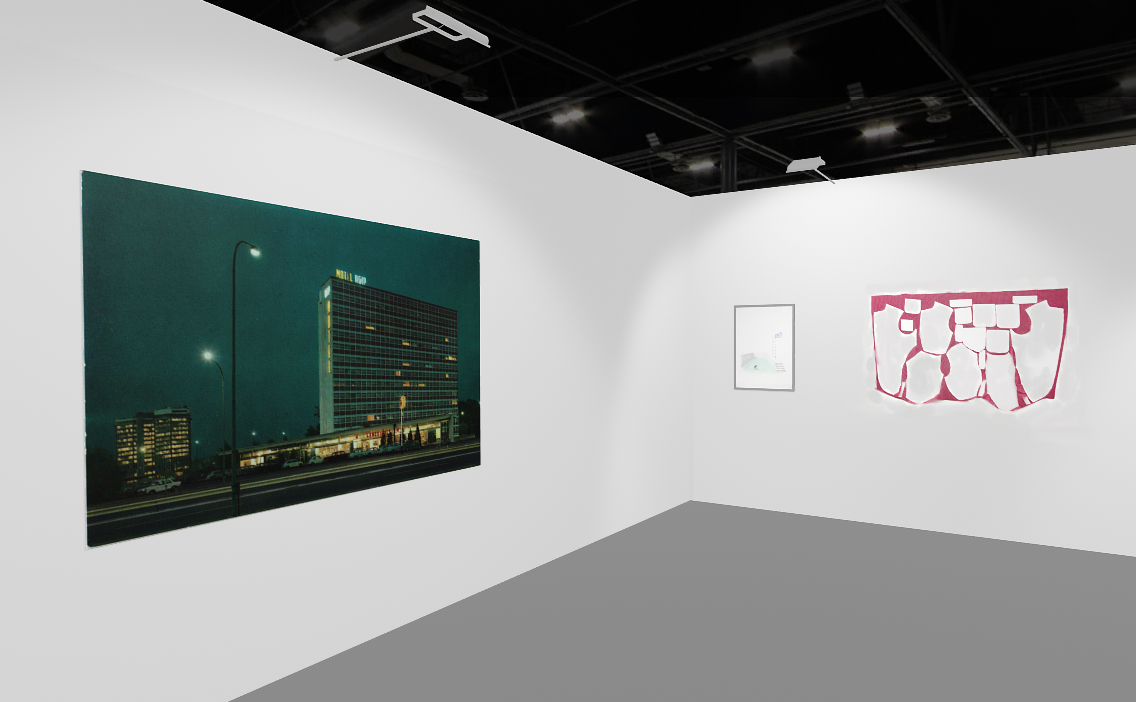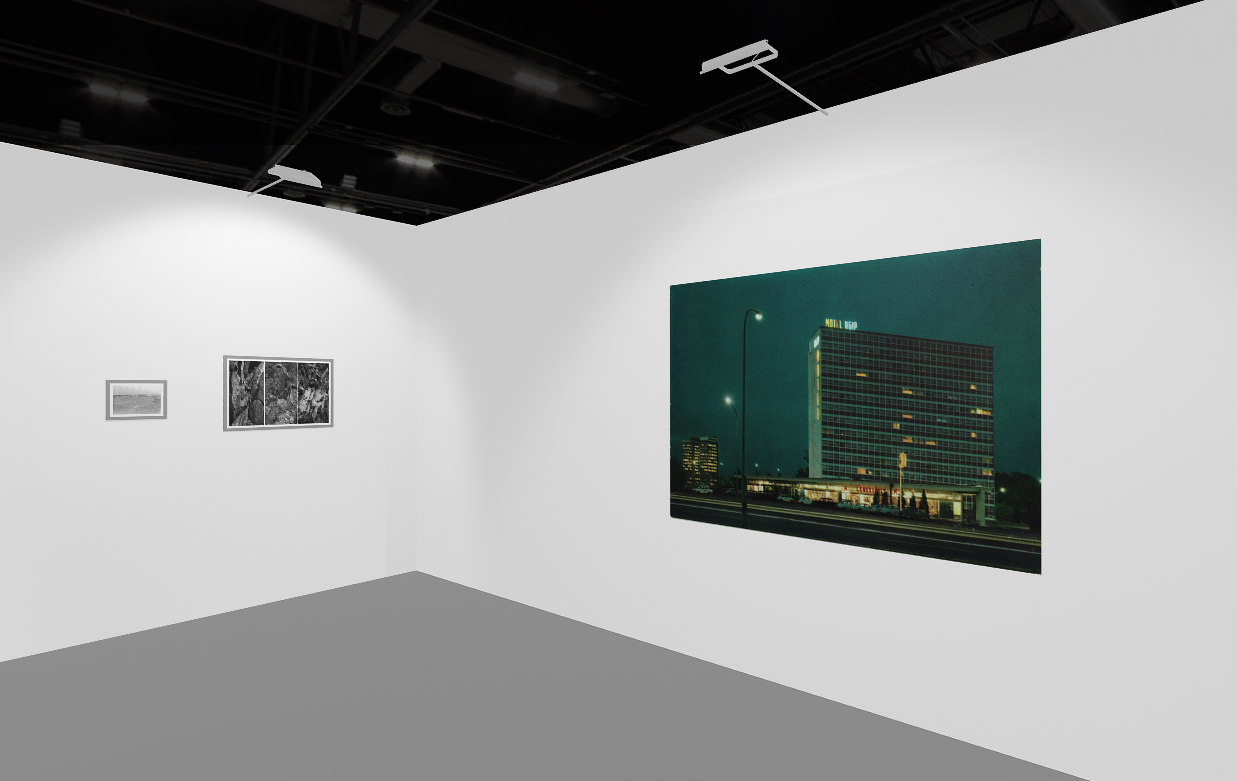 While waiting for the reopening of the galleries and the new solo exhibition of Massinissa Selmani, we regularly offer you thematic virtual exhibitions.

"If we opened people up, we'd find landscapes. If we opened me up, we'd find beaches." said Agnès Varda in The Beaches of Agnès (2008). For this third exhibition, we focus on landscapes and territories, real or imaginary, borrowing the title of Marion Baruch's work: "Le paysage n'est nulle part" (The landscape is nowhere).

With works by Marion Baruch, Julien Discrit, Yann Lacroix, Valérie Mréjen, Decebal Scriba and Massinissa Selmani.